An enjoyable and delightful piece of townscape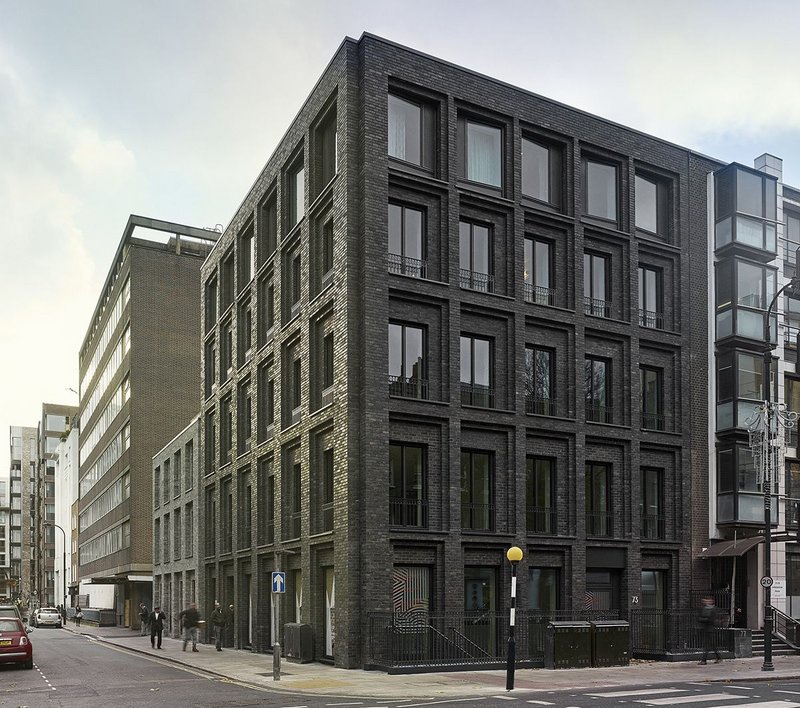 Credit: Christoffer Rudquist
DSDHA for Derwent London
Contract value: Undisclosed
GIA: 1,365m2
This simple, elegant building celebrates the ordinary corner. It is a six-storey block, with commercial space at street level and private and affordable homes above. DSDHA's analysis of the Charlotte Street Conservation Area led to an emphasis on verticality and masonry construction.
The sense of the ordinary belies the quality of this scheme; the journey through the building is a delight. From the outside it sits well in its context, the metalwork and upper glazing drawing second and third looks. The load-bearing brickwork is carefully detailed. In the hallway, the front doors' joinery and sense of proportion carry the quality from outside into the common parts. The apartments are generous with the dual aspect corner rooms. The top of the building culminates in a showcase of roofscapes cast with beautiful light and playing against the organic roofscapes of Fitzrovia.
The building is exemplary of how apparent ordinariness can be lifted to an enjoyable and delightful piece of townscape and place to live in central London.
See more London House and Housing entries here
Back to RIBA Regional London Awards
---