Sensitive and accomplished use of materials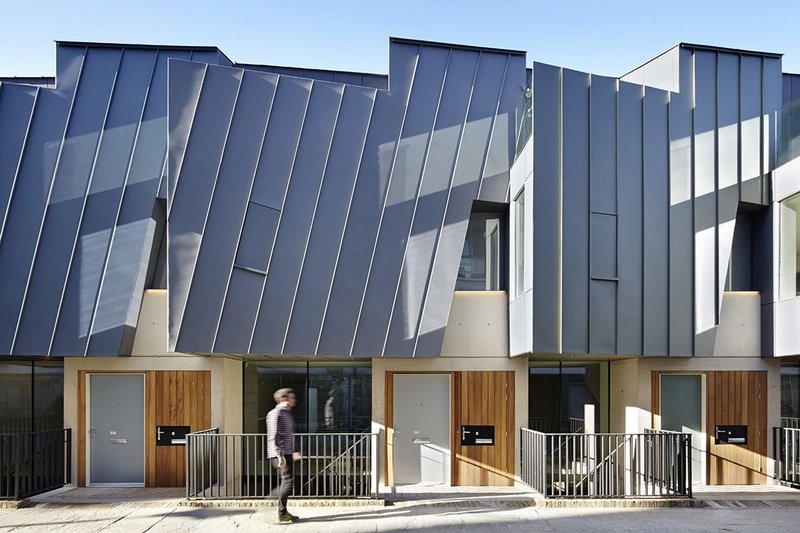 Credit: Jack Hobhouse
Edgley Design & Spaced Out Architecture Studio for Godson Street Community Development JV
Contract value: £1.86m
GIA: 850m²
A joint venture project by the two architects and a third partner on-site, Godson Street is a distinctive and original piece of form-making. An innovative mixed-use scheme, the design's striking geometry and subtle colour palette make it an arresting addition to the local landscape. The partners have transformed street, the project emerging from a disused and rubbish-filled site to become an eye-catching addition to the town.
The commonly used typology of commercial building with residential above has been cleverly adapted. Varied zinc exteriors in a range of colours on the six buildings create something that approaches a new vernacular. Sensitive and accomplished use of materials is carried through to the interiors, where the palette is cleverly used to differentiate areas of activity. Upstairs dwellings feel private but light-filled with a saw-toothed design channelling views down the street.

Giving a pleasing scale to the street, the facades are distinctive but not overwhelming. The design's success lies in its creative combination of modernity and warmth.
---
See more London House and Housing entries here
---
Back to RIBA Regional London Awards
---