Intelligent and confident design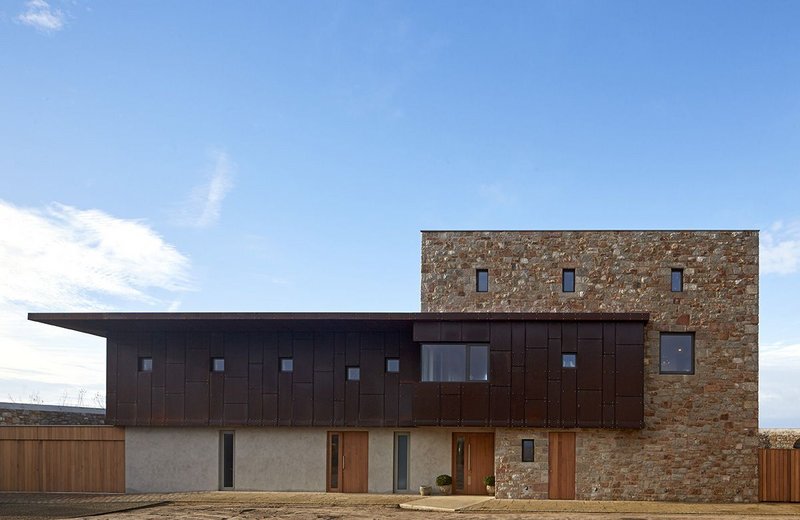 Credit: Edmund Sumner
Hudson Architects for private client
Contract value: Undisclosed
GIA: 471m2
Le Petit Fort is a family home on an earlier farmstead. This was enclosed within massive granite walls, which have been retained and restored and offer much needed shelter from the elements, just metres from the Jersey shoreline. The house was conceived to complete the concept of the 'fort' by building the missing fourth wall and creating a central 'keep'. This three-storey entrance block, like the perimeter walls, is constructed from reclaimed Jersey granite.
The whole design is intelligent and confident. Designed wings rotated around a helical stair, the house is reassuring contained by the granite walls (part original, part new). The granite keep pops up from the 'hinge', containing guest accommodation and a study with an outlook to die for.
The juxtaposition of natural materials set against highly engineered surfaces is always an emotive counterpoint, and here is no exception. Precision Corten and Iroko are used as cladding materials to complement glazing and in contrast to the granite blocks.
---
See other winners of the RIBA Regional Awards 2016 – South East
---