A thriving, low-maintenance community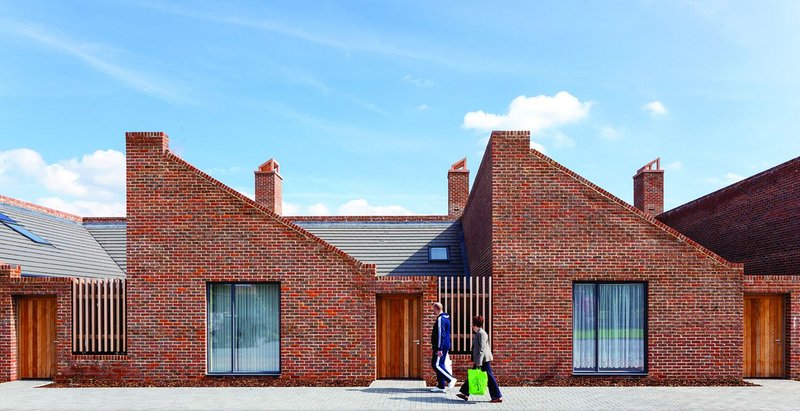 Patel Taylor for The London Borough of Barking and Dagenham
Location: Barking, London
Patel Taylor's work for the London Borough of Barking and Dagenham developed a housing typology for the over 55's on two vacant sites to meet the needs of today's elderly. Its design was derived from elements of English almshouses; a communal garden forms the heart of the sites, encouraging social interaction, with the L-shaped plan providing accommodation around a private courtyard.
Meetings with the client, stakeholders and residents groups during feasibility and concept design helped develop the finer points of detail and quality. The local community participated in the public consultations prior to planning submission to provide feedback in order to achieve the aspirations of the council and local residents.
As only recently occupied, we have been unable to undertake the necessary assessments to identify its tangible civic contributions; however, the residents are extremely proud of their homes, having happily opened them up for London's Open House event. The use of a courtyard form has been welcomed, allowing residents outdoor space without the need to worry about the maintenance of a garden. Both sites which were formerly vacant, now enjoy a thriving community, making the area more attractive for everyone.
As some of the first capital-funded local authority elderly housing built for a generation, the project represents a radical shake-up of the typical council house offering within the Borough. Homes have been designed so that they can be replicated and delivered according to land availability; this has enabled the council to progress to phases 2, 3 and 4 which are now nearing completion.
The developments demonstrate that thoughtful design can provide high-quality social housing and landscaping on a budget, unlocking brownfield sites at a time when accommodation is the biggest challenge facing London; creating positive enjoyable homes which cater for the need of their users and the surrounding communities.