Guardianship of society and culture within quirky towers and turrets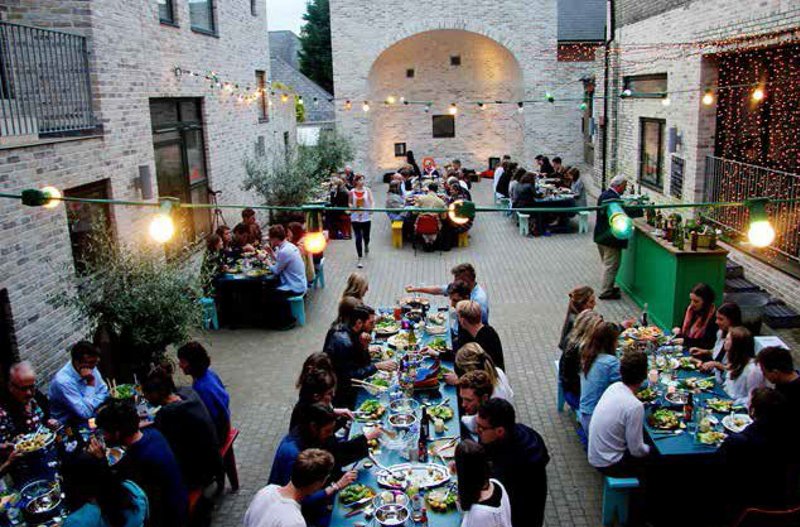 Peter Barber Architects for Thames Reach
Location: Peckham, London
'We think architecture is in essence a question of morality, ideology, and politics. We believe that space conditions, and is in turn conditioned by, society and culture and that architecture can create the potential for social action and activity,' says Peter Barber.
The Employment Academy is a training and advice centre set within the Grade II listed Edwardian architect E.T Hall's magnificent late Arts & Crafts Poor Law Guardians building. The building is home to a whole host of agencies who work with, poor, disadvantaged, homeless and long-term unemployed people. The new and refurbished building houses a variety of different uses and spaces including classrooms, workshops, a community café, construction skills training Centre, a lecture hall, social enterprise units and local charity office all set around a beautiful courtyard, which is conceived as the social heart of the building.
New buildings are constructed as a patchwork of new and reclaimed brickwork – thick walls facing the courtyard incorporate a dramatic inset terrace, window seats and south facing, brick domed exedra. ET Hall's treatment of the eastern wing is quirky, all turrets and mini towers – the new scheme adds one extra turret in the form of a little tower with an eccentric brick vaulted roof.
Peter Barber Architects worked in close collaboration with Thames Reach under a traditional contract to deliver the scheme. The process involved a significant amount of consultation to inform the social ambitions of the scheme. Since completion the community café has thrived, the suntrap courtyard has played host to countless community events, bbq's, pop up kitchens adorned with bunting, and people sharing food and music.