67 acres of impressively realised ambitions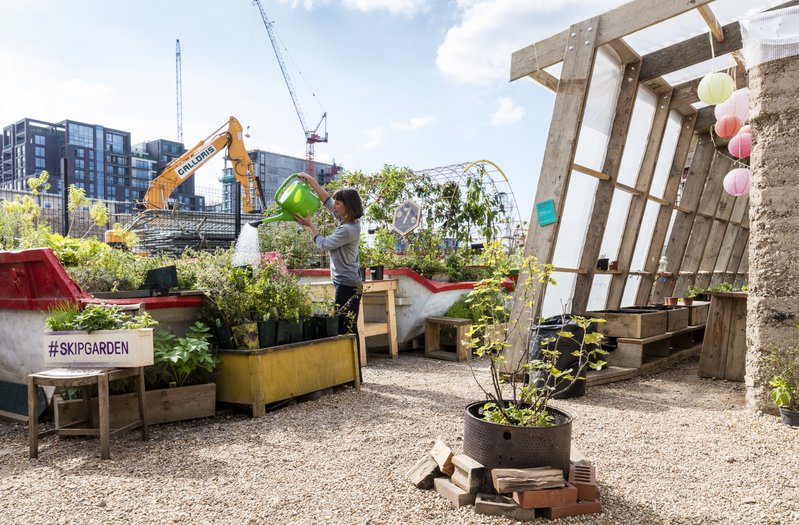 Allies + Morrison and Porphyrios Assosiates for Argent
Location: King's Cross, London
King's Cross covers 67 acres, in Allies + Morrison and Porphyrios Associates' masterplan, includes 50 new buildings, 2,000 new homes, 20 new streets and 10 public squares, and 26 acres of open space. On completion in 2021, it's expected to be home to a community of 42,000 residents and workers.
It was clear from the outset that such lofty ambitions would need a long-term view – from stakeholders, authorities, investors, landowners, masterplanners and the developer at King's Cross. It was also acknowledged early on that the design would be key to the successful delivery of a coherent, integrated neighbourhood and its ability to benefit the wider community.
This approach has delivered, until now, three new parks (Handyside; Cubitt; Gasholder) and three new public squares (Pancras; Granary; Cubitt), alongside exciting interventions like the Kings' Cross Pond Club and other new biodiversity areas; new green walls, green & brown roofs throughout, and grey water/rainwater harvesting.
As well as creating award-winning spaces, we've delivered places of exchange and engagement across the development: Global Generation's Skip Garden; the King's Cross Visitor & Recruitment Centre, and the King's Cross Construction Skills Centre. These places of learning, information, content and ideas exchange are hubs where a new, on-site community is taking root.
Some statistics: 250 people have been placed in work through KX Recruit, 4,000 school children from over 50 schools have been brought to explore the site, and over 375 qualifications achieved at the Construction Skills Centre. At the softer impact end of the scale – people coming together to enjoy the spaces and interact with them– we see thousands of people from all walks of life enjoying the fountains on summer days, attending one of the free events, learning in the new Camden Council library and relaxing on acres of grass that did not previously exist.