Getting into construction with activities and opportunities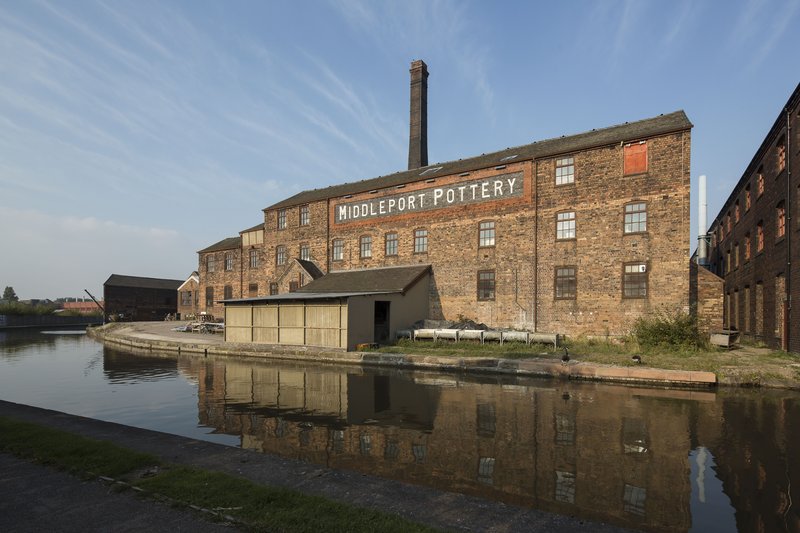 Feilden Clegg Bradley Studios for The Prince's Regeneration Trust
Location: Burslem, Stoke-on-Trent ­­­­­­­­­
Middleport Pottery has been in continuous production since its construction in 1888. Yet by 2010 the buildings were in such poor condition the business was in threat of closure. The Prince's Regeneration Trust (PRT) stepped in to save the grade II* listed pottery and embarked on a programme of repairs, re-servicing and interventions to facilitate new uses and kickstart start local regeneration.
Before the project began, PRT held a number of community consultation days with local people and stakeholders. This allowed the community to see the site and brainstorm what uses would be most beneficial to the local area – 324 people were consulted. PRT held focus groups involving people with access requirements and ran a consultation with around 15 local teachers.
Traditional building training opportunities were provided as part of the works, including placements for the Prince's Foundation for Building Community craft apprentices. A 'Get into Construction Programme' with the Prince's Trust was also run to give 12 young unemployed people a taster in traditional construction techniques. This led to three trainees being taken on as apprentices with the contractor William Anelay.
Throughout the project PRT held open days so local people could see the project progressing. PRT ran an oral history project in which local elderly people shared their memories of the pottery. Footage of these conversations is now part of the visitor experience.
The project has created community space which can be hired for events and meetings. There is also a new café which is managed in-house. Most of the rest of the site is also accessible as part of the visitor experience. Visitors can view the bottle kiln, mould store and Burleigh collection and tour the Burleigh factory. There are regular events and activities at the pottery, many of which are free.