Intelligent response to a complex brief and a difficult site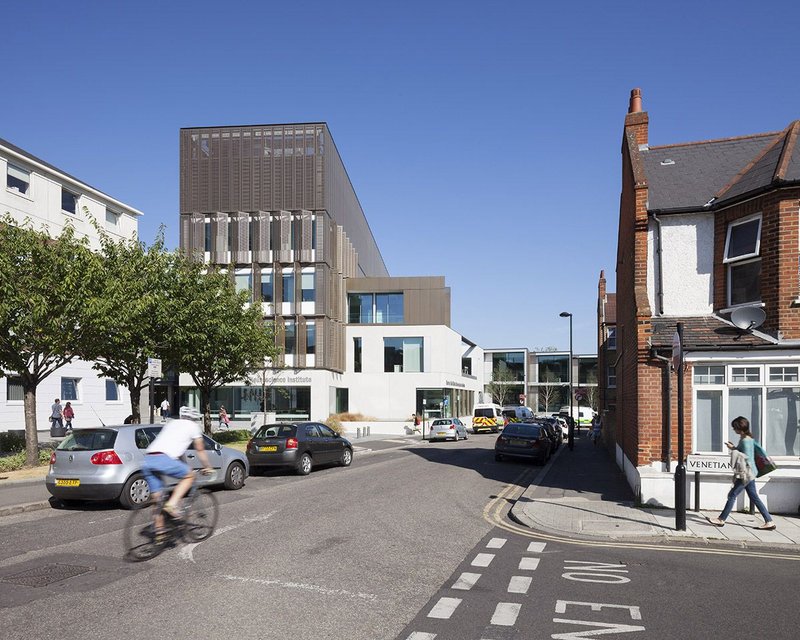 Credit: Stocale Eriksen
Allies and Morrison & PM Devereux for King's College London
Contract value: Undisclosed
Internal area: 9,611m²
In one of Europe's largest centres for interdisciplinary neuroscience excellence, the brief called for a new home for Kings' noted department of clinical neuroscience – one that would provide a cohesive visual identity for the Denmark Hill campus by establishing the Wohl building as a focal point. A new public court would bring the principal buildings together, as the institute also wanted to create a link between laboratory research and complementary therapies by bringing together all clinicians working in these fields.
This project is a very intelligent response to a complex brief and a difficult site, articulating an internal hierarchy and logic but also bringing rationality to the external context. The building connects to the high street, hospital campus and adjacent residential terraces. The building is monumental while also referencing the domestic through a clever change in scale.

While the internal plan facilitates cross-disciplinary working, the corner café and creation of high-quality public realm are key to imparting a sense of openness and transparency; bringing together researchers, clinicians and public. The building reflects and enables the most exciting and human aspects of science: care, knowledge-sharing, conviviality and the joy of discovery.
---
See more London Education entries here
---
Back to RIBA Regional London Awards
---