Balance of high architecture and comfortable beach living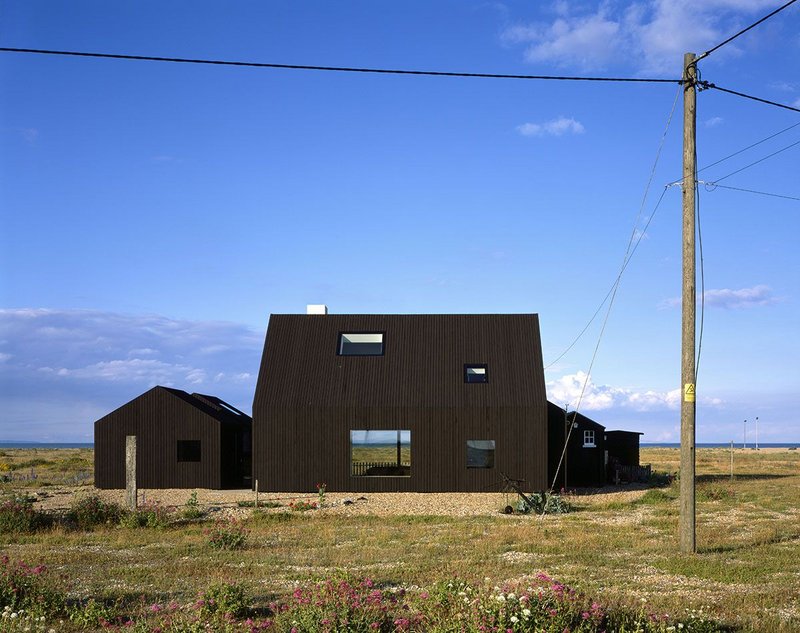 Credit: Helene Binet
Rodic Davidson Architects for private client
Contract value: Undisclosed (under £1m)
GIA: 114m2
The trend for inhabiting the beach at Dungeness was set by Derek Jarman and since then architects have taken inspiration from the open, often bleak, beach. This house, by Rodic Davidson Architects, is one of the best in the collection.
The brief was to create a single living environment, allowing for entertainment, enjoyment and art. This was to be a calm and simple space where everyday activities could co-exist and the surrounding landscape could be observed. The form was conceived as a cluster of small shed-like structures, referential to the local vernacular.
The resulting house alludes to these familiar influences and even mimics some recent nearby homes (some award winners themselves), but does so in a manner arguably truer to the original precedent of dark stained beach hut. The jury was won over by the intimate relationship between designers and client resulting in a finely-judged balance of high architecture and comfortable beach living.
---
See other winners of the RIBA Regional Awards 2016 – South East
---