Idiosyncratic to the point of eccentricity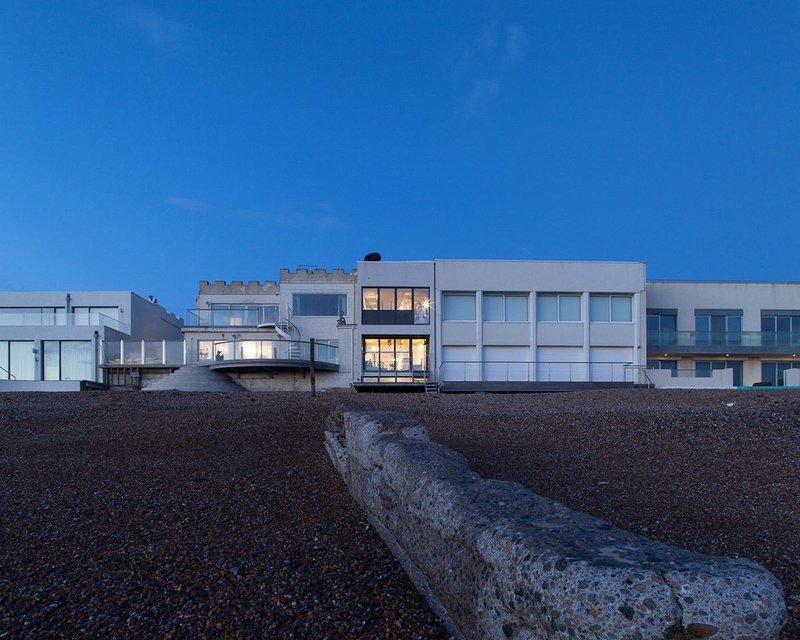 Credit: Peter Landers
Sanei Hopkins Architects for private client
Contract value: Undisclosed
GIA: 159m2
It is impossible to imagine this home resulting from any combination other than this architect and client. Built on the footprint of the owners' single garage and squeezed between neighbours, the house is idiosyncratic to the point of eccentricity.
The cool exterior does not prepare one for the assault on the senses that the privilege of an invitation brings. The house is part home, part look-out and part gallery for an outstanding collection of artwork and sculptures that uses every conceivable inch of space.
Given the labyrinthine nature of the house, the main circulation is reassuringly simple, with a single stair climbing from the front door and living and sleeping accommodation organised to one side. Even the stair treads are laser cut to spell out the shipping forecast in Morse code for the observant visitor. In Sanei Hopkins Architects, the owners have found their spiritual partners.
---
See other winners of the RIBA Regional Awards 2016 – South East
---