Using the side door to 66 Portland Place is a masterstroke by the organisers of Architects Underground – the main entrance would be all wrong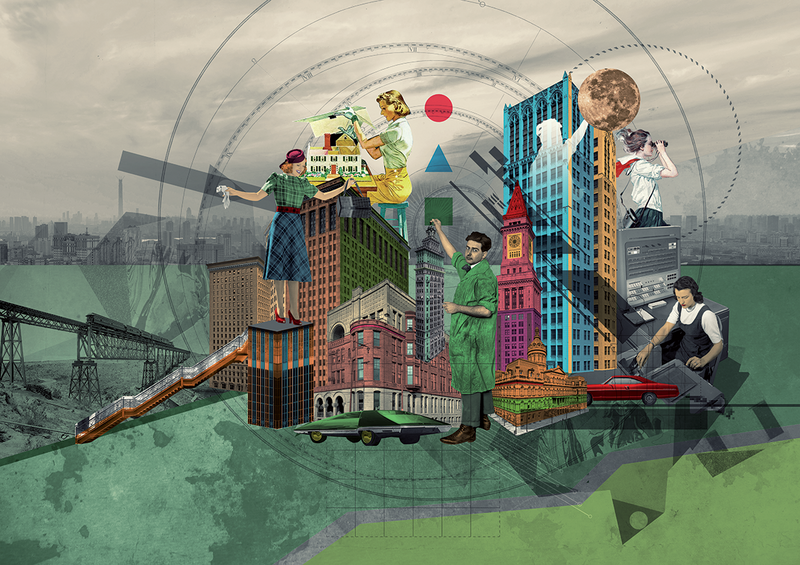 Culturally tangential potential exists in all buildings, as with Architects Underground at the RIBA.

Credit: RIBA
You don't see the side entrance to the RIBA building – the way into 68 rather than 66 Portland Place – open very often. It's not nearly so grand as the huge main formal entrance but not bad either, a competently designed pair of what look like teak panelled doors with bronze details. They have something of the air of an interwar bank building: you half expect to find that long-obsolete facility, a night safe, in the wall alongside. Instead you get a slightly mysterious old entryphone panel with 10 bell-pushes. For what, or whom? Did people once live there? Do they still? The buttons are clearly unused. But attached to the plate is a modern electronic escutcheon. Those with the requisite open-sesame (I am not one of this elite band) can go in and out there when the great sculptural gates of No 66 are shut. Security guards use it, and contractors.
Fascinating detail, you may or may not say, but why are you telling us this? It's because we are now seeing the doors to No 68 flung open once every week, Wednesday evenings, for the experiment in cultural fusion known as the Architects Underground. It is early days for that ambitious programme and having pre­viewed it I'm not going to review it here except to say this: using the side entrance is a masterstroke.
With their music industry background the people behind the Underground know the value of the slightly transgressive. Since their whole schtick is non-institutional, to enter via the main doors would be all wrong. Queuing to get into a little lobby with a pink neon logo on the rear wall is much better. And it leads directly into the RIBA's new bar which up to now has been somewhat underused. The visual message, reinforced by the music, lighting and furniture, is clear: this is a club. It carries on downstairs. By no means Studio 54 in Manhattan, but there's the sense of a speakeasy, or one of those secret afternoon dens for the louche habitués of post-war Soho. The whole point is for the experience to feel a bit furtive, as director Stephen Daldry once said of London theatre.
Over the years I've taken part in a number of the 'immersive' productions of theatre company RIFT, which always chooses to occupy non-theatre spaces, sometimes widely spaced and unexpected: for its production of Kafka's The Trial a few years back, at one point you found yourself in a distinctly threatening situation in a lock-up garage on a Hackney council estate. Most recently they did a Midsummer Night's Dream at London's Alexandra Palace. Not in the recently restored Victorian theatre there, oh no: in the dank, echoing basements. I think the great director Peter Brook would have approved.
Hurrah, then, for the side door and the overlooked space and the culturally tangential. All buildings carry this potential within them. As building users, you just have to see the potential.
---