Are you getting all you pay for from RIBAJ?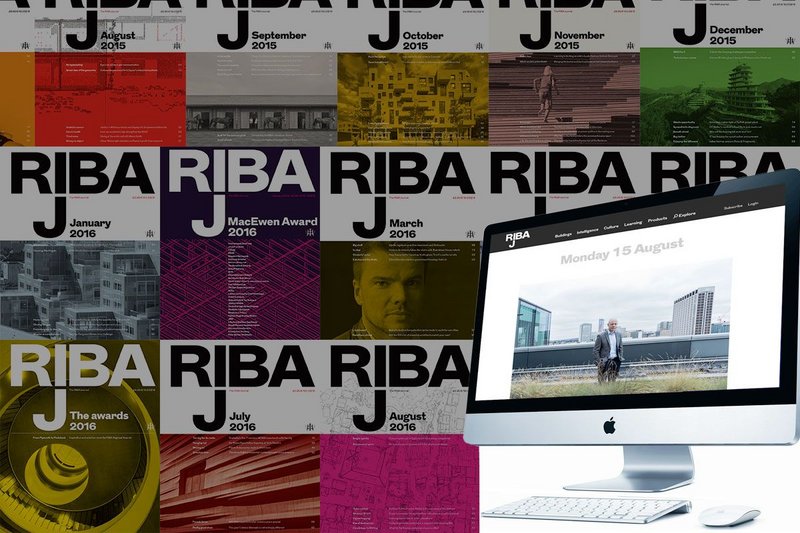 The RIBA Journal is two distinct, overlapping things. There is the monthly print magazine, and then there is RIBAJ.com. The latter is much more than just an online version of the former. As well as including nearly everything that appears in print, it carries some 50 per cent more material that ONLY appears digitally. If you haven't explored it thoroughly yet – whether you are reading this in print or online - I'd like to recommend it to you. So I've produced an editor's pick of a few of the good things that have appeared online-only in the past few months. They are written both by us on the RIBAJ editorial team and by our roster of expert freelance contributors, surely the best in the business.
So: how is Arup engineering the world's tallest timber tower - that's 73m tall – in Amsterdam? Almost twice as tall as that, what it's like to ride the new British Airway i360 observation car on Brighton seafront by Marks Barfield architects? And while I hope you know a fair bit by now about Caruso St John's large Stirling-shortlisted Newport Street Gallery for Damien Hirst, what about its tiny new Heong Gallery at Downing College Cambridge?
Then there's the intriguing mystery of Shakespeare's Curtain Theatre in Shoreditch – why is it rectilinear rather than polygonal like its pioneering neighbour 'The Theatre'? Or the later Globe down on Bankside for that matter? We went to the archaeological dig to find out about the Elizabethan night-time economy.
You know Mackintosh and "Greek" Thompson as famous Glasgow architects, but what about their Gothicist near-contemporary William Leiper? We examine his credentials.
We went to the archaeological dig to find out about the Elizabethan night-time economy
Our columnists help to give the RIBAJ its distinctive voice. Among them are Charles Holland and Elly Ward of Ordinary Architecture, one of the successor practices to FAT. Occasionally they appear in the print version but more usually they are a particular delight of ribaj.com, each outing carefully balancing text with illustration. I'm keen on their joyful idea for a new kind of celebratory portable registry office that does more than just births, marriages and deaths, looks a lot like a fairground ride and of course rotates.
If that's what-if architecture, then we also provide an about-to-happen strand as well, our popular 'Page of Consents'. Here, at regular intervals, we round up the latest UK projects to receive planning permission. Again we sometimes commit this to print – see page 78 of our September issue – but it is a fixture online, as here
One particular student project by this year's crop, a unit at the London School of Architecture, proposed nothing less than an entirely new structure for the profession of architecture, 'SWARM'. Dream no small dreams, we say, and provided an outlet for their ideas.
Our extra material covers all the main editorial sections of the RIBAJ – Buildings, Intelligence, and Culture, plus an extra section on Products. Register if you are an RIBA member, or subscribe if you are not, and they are all yours. Just go to RIBAJ.com and have a good old root around. You're welcome.
---