'Intensely detailed and adept work' on A Day in Global Britain, The Pool of Tears and The Garden of Living Flowers win Jason Ho Eye Line commendation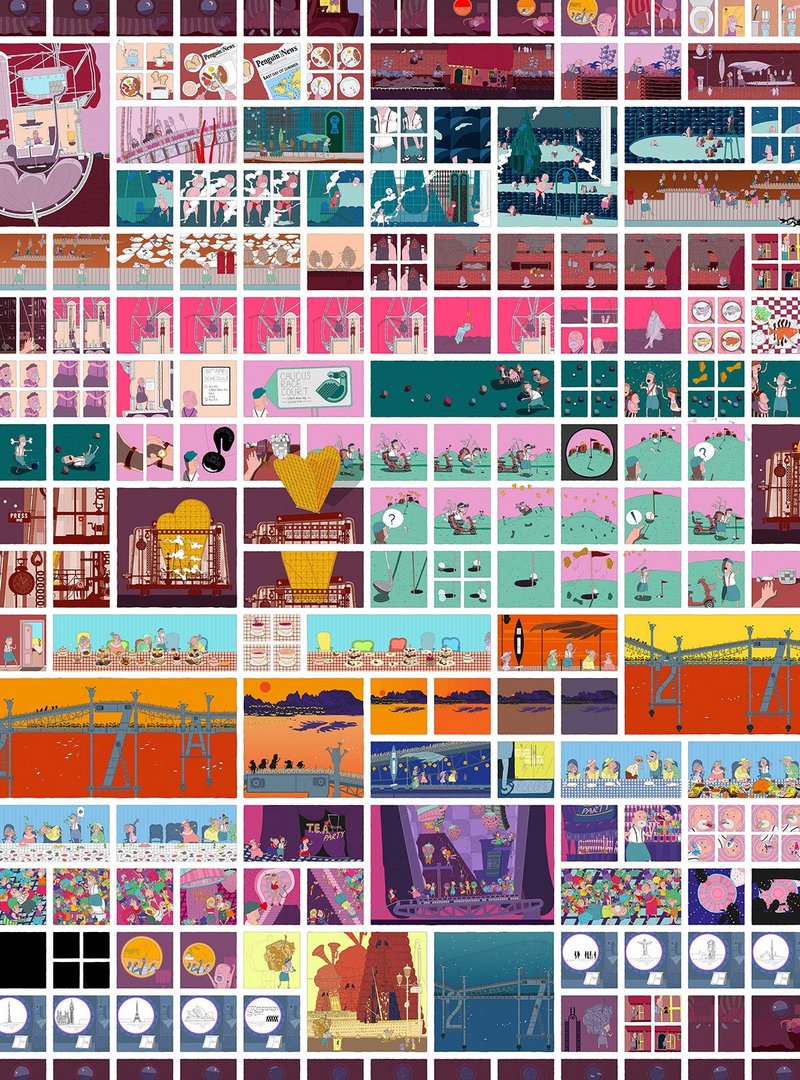 Jason Ho Bartlett School, UCL
A Day in Global Britain: A Christmas Gift to a Dear Friend in Memory of a Summer Day, The Pool of Tears
The Garden of Living Flowers
---
The Mulberry harbours – temporary jetties to aid Allied landings in Normandy – inspired Jason Ho's study of a floating outpost within the territorial waters of the Falkland Islands, assembled from plastic waste in just 12 days. Ho develops his brief further, populating the island with elderly British subjects 'like Alice Liddell, so seeking adventures and opportunities to contribute to national' security'. If the brief sounds utterly cockamamie, it's apparently founded on the Brexit illusion – 'the nostalgia for childhood and reclaiming independence – all presciently captured in the surreal story of Alice'.
Presented as hand-drawn digital graphics, Ho's drawing, The Pool of Tears was 'inspired by the crying scenes in Alice in Wonderland, the hot spring bath made from recycled plastic, pipes and by-products of a desalination and ice-making heat exchange system.
Desmet was particularly drawn in to Ho's evocative fantasy world, keen to see it as the winner; but Spiller, while admiring the quality, strongly felt work was a unit-influenced form of representation he had seen before in the Bartlett school. Quek was struck by the high level of drawn skill, calling it 'technically proficient in terms of composition, colour and shade.' Pearman concurred with Spiller, but acknowledged Ho's submission as 'intensely detailed and adept work.
The RIBAJ Eye Line Exhibition is open to the public from 1 August to 7 September in the First Floor Gallery at RIBA, 66 Portland Place. See all the winners at their original size, in one space.