From the Climate Change Committee's warnings to Snøhetta's low-carbon concrete, via discussions on retrofit VAT, this week's news reflects our changing climate, while looking ahead to future summers walking in a newly pedestrianised Oxford Circus and surfing in Manchester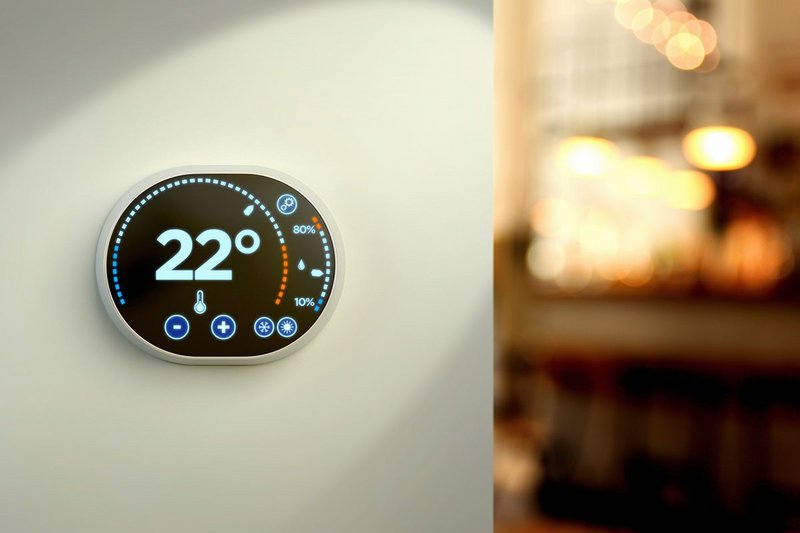 The Climate Change Committee has issued more warnings on overheating homes.

Credit: Istock Maxiphoto
Much of the UK's housing stock is not fit to withstand heatwaves, meaning it could become uninhabitable as global warming causes temperatures to increase. This is the finding of a report by the Climate Change Committee, which says the government is not taking action to protect people from the effects of climate change.
The committee is an independent statutory body that advises the government on reducing greenhouse gas emissions as well as preparing for the effects of the crisis.
It points out that since its previous assessment five years ago, when it first identified the issue, more than 570,000 homes had been built in the UK that are not resilient to high temperatures. There is a real danger, it says, that the 1.5 million homes due to built in the next five years will be similarly inadequate.
And apart from the resulting discomfort, it also predicts that by 2050 the number of heat-related deaths could increase from an average of 2,000 per year up till 7,000.
'Inaction now will create unnecessary retrofit costs later,' its report warns, adding that the increase in home working has made the problem all the more urgent.
It recommends changing the building regulations to combat overheating, advocating measures such as passive cooling through better shading and window shutters, use of reflective surfaces and covering walls with greenery.
RIBA president Alan Jones called the report 'a damning assessment of the UK's climate action progress', adding architects had the skills and experience to mitigate some of the 'disastrous effects of climate change'.
But these warnings are scarcely new. Nearly three years ago, a cross-party committee of MPs warned that UK buildings were 'woefully unprepared' for deadly heatwaves, expressing particular concern for hospitals and care homes and lamenting the fact that building regulations didn't tackle the prevention of overheating. The facts have been known for some time but it would appear that the government is not listening.
Meanwhile, 20 organisations have called for poorer households to be provided with free heat pumps in an effort to increase the use of greener central heating. Among those putting their names to an open letter to the government were the UK Green Building Council and the Federation of Master Builders.
Government defends VAT regime that discourages retrofit
Further questions as to how seriously the government is taking the climate emergency will have been raised by its strident defence of its VAT policy on building. This allows new buildings to be zero-rated while charging the full 20 per cent rate on most refurbishment and retrofit work, though with a reduced 5 per cent rate on certain projects.
The disparity has been condemned as discouraging a culture of retrofit and reuse in favour of demolition and replacement – a strategy that is far more environmentally damaging.
Among those calling for a flat VAT rate across all construction was the government's own Building Better, Building Beautiful Commission, which reported early last year.
Last week, the Architects' Journal reported on how a charitable group's plans to convert a former primary school in a Scottish village into a community centre had been forced to scale back its plans because of the high VAT costs involved.
As a charity, the Wester Loch Ewe Trust is zero-rated for VAT for most of its activities but discovered that this does not apply to building work, for which it would be charged the full 20 per cent rate.
A spokesperson for the Ministry of Housing, Communities and Local Government said 'reducing VAT on all property renovation, repairs and improvements would cost the Exchequer approximately £3.75 billion per year'.
Could carbon-negative concrete help save the planet?
New concrete products claiming to be zero carbon or even carbon negative could play a crucial role in stemming the climate emergency.
Currently, concrete is believed to account for 8 per cent of all global CO2 emissions, largely because production involves heating limestone and clay to 1,500°C.
While some look to the architecture profession to take the lead in specifying less damaging materials, there is a suspicion that some architects simply love using concrete too much to ever contemplate giving it up.
But now Norwegian-based architect Snøhetta has revealed that it is involved in the development of a low-carbon concrete product made from mineral waste. It is working in collaboration with Norwegian startup Saferock and plans to use the material on a Snøhetta-designed project at an as-yet named 'spectacular' location.
The concrete uses residues from industrial processes such as mining and, crucially, doesn't require a kiln, resulting in an immediate 70 per cent reduction in emissions.
Saferock and Snøhetta believe that scaling up production over the next four years will produce a fully carbon-neutral product.
Meanwhile, Dezeen reports that Montreal company Carbicrete may have gone one better with a product that it claims captures more carbon than it emits, making it carbon negative.
Instead of using cement for its products – concrete masonry units (CMUs) and precast panels – it uses waste slag from the steel industry along with carbon captured from industrial plants that could otherwise have gone into the atmosphere.
Dezeen makes the point, though, that the process relies on emissions produced by other industries, meaning it reduces the amount of additional CO2 going into the atmosphere rather than actively removing it.
And it reports the launch of Aireal, an online library set up by Dutch designer Teresa van Dongen, that showcases materials that can capture atmospheric carbon.
Competition to design pedestrianisation of Oxford Circus
Westminster City Council is looking for architects to design a scheme to pedestrianise Oxford Circus, enlisting RIBA Competitions to run the architectural competition.
The move follows many years of wrangling over the future of the junction and indeed Oxford Street itself. While private vehicles have been barred from the street for many years, it is still used by black cabs, as well as 23 different bus routes, meaning the street is far from traffic-free.
London mayor Sadiq Khan pledged to pedestrianise the street during his first election campaign of 2016, but even a scaled-down proposal met with local resistance and particularly concern that neighbouring streets would bear the brunt of redirected traffic.
An alternative plan by the late architect Bryan Avery proposed a laminated-glass overpass along the street, along which buses and taxis would travel. But that was evidently too radical to be considered.
The latest proposal is part of a £150 million investment programme to upgrade the area in time for the much-delayed opening of Crossrail, currently expected next year, which will have stations at Tottenham Court Road and Bond Street.
Westminster Council leader Rachael Robathan said the new piazzas would be surrounded by newly planted trees and extensive seating areas.
She said the transformation would meet 'an urgent need to tackle issues with pedestrian congestion and safety, poor air quality and noise'.
The competition is set to launch in September for delivery by the end of 2021.
Manchester set to be surfing capital of the north west
Surfing culture is coming to Manchester. Leslie Jones Architects is designing a £50 million surf centre in Trafford, based around a huge 23,000m2 pool – about the size of four football pitches.
Technology from global specialist Wavegarden will generate waves of up to 2.4m high, which while not quite competing with the 12m ones sometimes found off Cornwall's north coast, will still provide a suitable challenge for most experienced surfers.
The west London-based practice, which has submitted documents to Trafford Council, said its designs aimed to 'fuse surf culture with the industrial past of the Trafford City region' and would also include facilities for other activities such as bouldering and skating. It has designed the project in collaboration with landscape architect Exterior Architecture.
The scheme is for Belfast developer McKinney Group. Earlier this year, its managing director Billy McKinney stressed that it wanted to respond to the urban setting, adding: 'We are not trying to make it into a beach bar in the middle of Manchester, with distressed timber and people walking round in flip flops.'
Speaking to the AJ, Leslie Jones director Nick Strachan enthused about the timing of the scheme, with surfing an Olympic sport for the first time at next month's Tokyo Olympics, and speculated that the centre 'could one day potentially produce a future Olympic champion'.