The creator of the UK's largest glass sports floor is an energetic architecture advocate, already reaching out to the next generation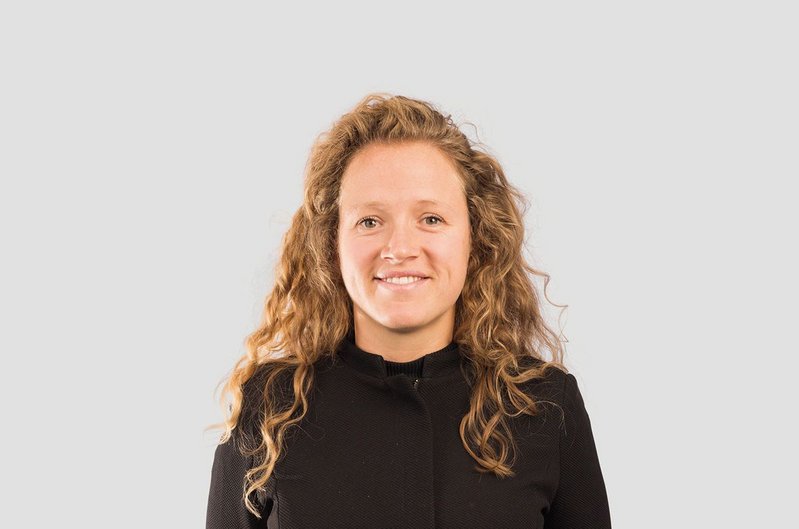 Felicity Meares, Associate, Scott Brownrigg.
Associate, Scott Brownrigg
Part 1: 2010 Part 2: 2013
The reference for Felicity Meares from project director Elizabeth Thompson at Scott Brownrigg was glowing: 'Felicity has been an explosion of energy within our team and beyond. She is a catalyst for positive change, hosting next-gen networking events and creating supportive network throughout the industry.'
The judges felt that Meares' personality was a strong asset to the practice. Judge Louise Wyman approved: 'She stands out as an individual and is engaging a younger group of people.' Judge and 2018 Rising Star Kieren Majhail was impressed by the range of spheres in which Meares is active, both within the practice and externally, from streamlining internal processes to acting as an advocate for young people.
As project lead and technical architect on an activity centre for St George's College in Weybridge, Meares used visual programming to test the limits of the design and optimise the geometry of the massive timber roof construction. She describes how virtual reality has helped to streamline the decision-making process, allowing for less ambiguity and an improved understanding of a complex scheme. The project includes the UK's largest glass sports floor with LED markings; Meares led on collaboration with sports governing bodies and the German manufacturer, as well as the client, to achieve this.
She is an active contributor to the Future Architects Forum on the subject of digitisation. Her experience on St George's Activity Centre has led to invitations to speak on timber, the role of sports facilities and the importance of improving access to physical activities. As a keen sportswoman and former Team GB member, Meares is a convincing ambassador for sports architecture.
What would you most like to improve about the industry?
There are smarter ways of working. Technology gives us scope to speed up and digitise process-based tasks to free up time to focus on craft, the design and most importantly, interaction with people. Smarter ways of working will allow us a better work life balance, helping realise a more flexible culture that improves wellbeing and supports working parents.
Which existing building or place would you most like to tackle?
So many of the health issues that we are battling today are due to inactivity, and disconnection between people and from nature. I would love to tackle outdated public sports facilities, transforming them into aspirational, motivating spaces that benefit the whole community through the physical and mental benefits of exercise and the outdoors. On a small scale, one place close to my heart that I would love to tackle is Port Erin Lido on the Isle of Man. Restoring this wild place and reinstating the freedom and adventure that nature offers would be very rewarding.