As if winning top awards including the Stephen Lawrence Prize and Don't Move, Improve! wasn't enough, Storrar's restless imagination continues to challenge cross-disciplinary boundaries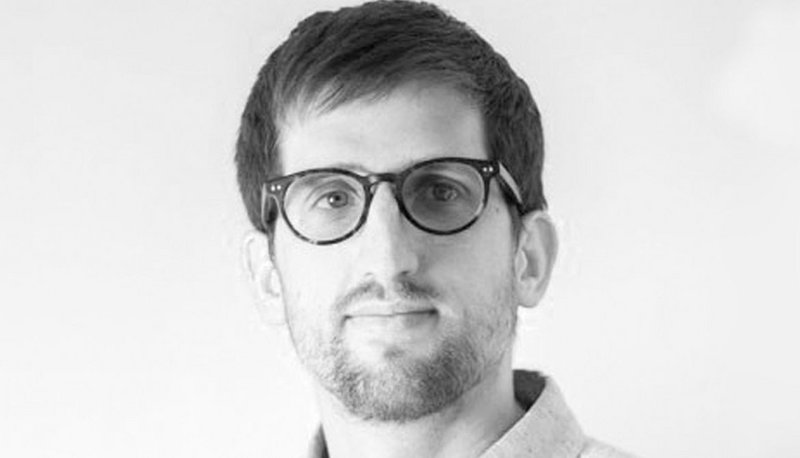 Greg Storrar. Architect, Asif Khan studio.
Architect, Asif Khan Studio
---
Part 1: 2011 Part 2: 2015
---
'Greg Storrar is an architect well beyond his years,' commented Peter Morris. The project architect of the impressively thorough and considered Old Shed, New House, which won the 2018 Stephen Lawrence Prize, he has an accolade of achievements in architectural design, teaching and wider work that made him a sure member of this year's Rising Stars cohort.
Architect at Asif Khan Studio, Storrar recently moved from Tonkin Liu, where he was associate, to Asif Khan, to lead the £332 million transformation of West Smithfield into the new Museum of London, one of the largest cultural projects in Europe – and a huge opportunity for Storrar. As he has only just switched office, the majority of his work that stood out for the judges was carried out while he was at Tonkin Liu, which he joined after completing his undergraduate degree at the University of Cambridge in 2011 and where he continued to work while he was studying for his master's at the Bartlett.
At Tonkin Liu, Storrar project-led numerous award-winning schemes, including Ness Point, a white house on Dover's white cliffs, and Tonkin Liu's office and directors' home Sun Rain Rooms at the rear of a Georgian terrace in London, before even qualifying as an architect. Both received RIBA Awards, the latter also winning an AJ Retrofit Award and first prize in the NLA's Don't Move Improve! awards. For his competition entry for Expo 2020 Dubai, Storrar managed to use his network to get David Attenborough involved in supporting and developing Tonkin Liu's design too.
It was not only the standard of his design work that interested the judges but Storrar's research and peripheral projects too. These included curating a RIBA research grant-funded exhibition and publication (The Evolution of Shell Lace Structure), which he designed, co-authored and edited. This led to the research project 'Shell Lace Stent', funded by Innovate UK, conceptualising a groundbreaking medical device for supporting collapsed tracheas. Storrar managed the patent-filing and commercial development of the device, still ongoing – a process which he feels is a microcosm of the way a very large project works in its level of complexity of legal, research, scientific and collaborative elements. As an indication of Storrar's contribution to strengthening the practice, during his eight years there Tonkin Liu grew from four people to 14.
There is no end to Storrar's activities. Alongside practice, he has taught a BSc design unit at the Bartlett since 2017. Having raised £65,000 of UCL and other grant funding, he has initiated a research project in Robotic Incremental Sheet Forming, demonstrating his fundamental belief in R&D and answering his own call to arms for architects to progress the profession beyond that which is already proven. Storrar is also an NLA NextGen member and in 2019 was invited to judge the AJ Retrofit Awards and GAGA Awards. His photography has also been widely published. As his referee Jane Duncan states: 'Greg is highly intelligent, creative, charming and erudite, and he's without doubt really going places. Given (and despite) his youth, he has achieved impressive things in his career to date, always applying himself with the utmost commitment.'
What would you most like to improve about the industry?
In the face of continued resource scarcity and climate uncertainty, the need for the building industry to address issues of sustainability is well documented. I am exploring how contemporary tools can drive material efficiencies while upholding design quality. This requires close collaboration with specialists within and beyond the field of architecture, as with the medical practitioners on the Shell Lace Stent. I am developing a handbook for R&D collaboration. It is intended to educate and to promote better close-working between small and large architecture practices.
Which existing building or place would you most like to tackle?
This year on a field trip to Finland, my students and I visited many extraordinary Alvar Aalto buildings. However, we couldn't visit the Viipuri Library, which now sits in Russian territory across a relocated, closed border. The story of the building, undergoing a radical cultural shift as Viipuri became the Russian town of Vyborg overnight, is challenging. I would like to tackle the complex brief of sensitively reworking the building and its landscape in a way that might bridge the shifted border, reconnect the Finns with the building, and re-establish a much-needed cultural dialogue between the two countries.