The nuances of the Arabian Gulf can get lost in translation, but sports investment for wellness is helping a region beset with diabetes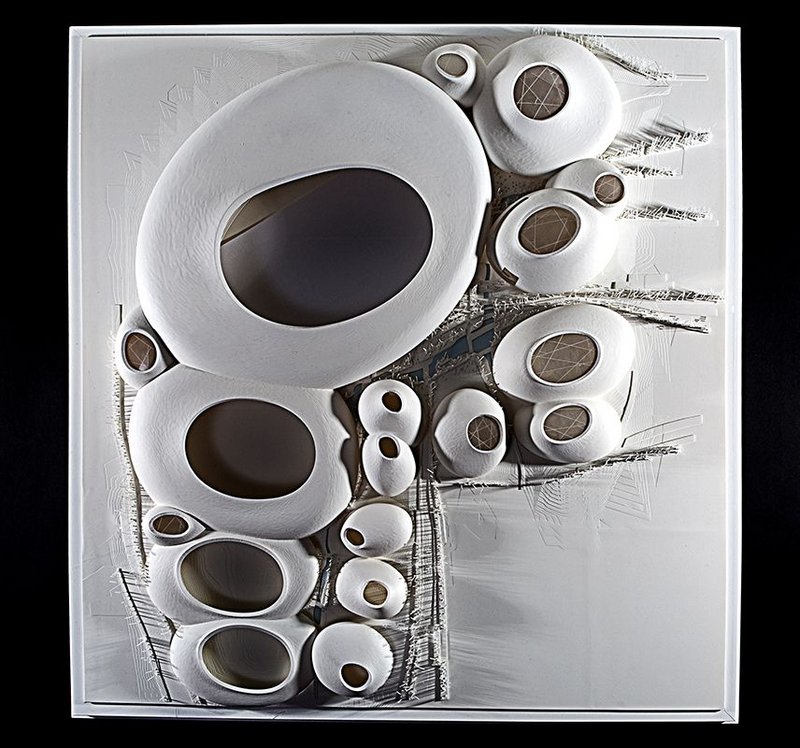 Bringing sport to greater variety of audiences with new buildings.

Credit: Populous
The term Middle East can give the impression that there is one culture, one community, and one set of practices in this incredibly lively region. In reality, the Middle East and the Gulf Co-operation Council (GCC) – which comprises Bahrain, Kuwait, Oman, Qatar, Saudi Arabia, and the United Arab Emirates – are a beautiful mix of culturally, politically and economically diverse people. Regional differences are captured in spoken Arabic which has many dialects, the nuances of which can get lost in translation. This is because written Arabic, which has been standardised across a region of over 250 million inhabitants often differs vastly from the vernacular language spoken in towns, cities and sometimes entire countries.
As someone who comes from the region, I've found my work there developing a sports infrastructure has given me the opportunity to help capture these nuances. Over the past decade, we have seen clients make a particular shift from looking solely at traditional sports buildings such as stadiums, to challenging us to create new hybrid typologies that encourage community engagement and participation by opening up such facilities to the community throughout the year. A good example of this is the village stadium, whereby the legacy of a community mixed use development is established in parallel to its sports infrastructure needs. Creating a public square that can be transformed to host an international event, brings sports infrastructure and participation into the fabric of a community and everyday life.
Sports infrastructure development has not only involved the physical building and its surroundings, it has also included designing a sports lifecycle. This process, grounded in grassroots sports and events, was conceived in part to counter the rise of activity-related health concerns such as diabetes that have become an increasing worry to local governments – of the 10 countries in the world with the highest prevalence of diabetes, the region accounts for five.
This diabetes epidemic has been treated extremely seriously, and the importance of sport and wellbeing has really driven national growth and development policies over the past decade. For example, Qatar's National Vision 2030 development plan, with growth focused around the economy, society, health and wellness, and the environment, is designed to raise the profile of the country internationally, as well as improving health and wellbeing levels for its population. Dubai, in the UAE, has identified sport as important to encourage healthy, national growth, and as a driver for attracting and retaining talent. The Emirate spends $1.7 billion annually on progressing sport. What is also exciting is the region's diversification into new or non-traditional sports; extreme sports are taking off, shown by the popularity of the first ever cliff diving World Series event in 2016. Urban sports such as parkour, skate parks, running and cycling are also becoming popular, as is combining sports infrastructure into malls, parks and roofscapes to expand its exposure to a greater variety of audiences and integrate it into people's pastimes. While it's still early days, the proof that this strategy is working is evidenced by the increasing participation in sport among school and university-aged males and females.
With a strong infrastructure, the ability to host a range of international events is increased. It is seen as vital to growing the region's profile internationally, and to develop a strong national pride in countries which often have a small naturalised population. The 2022 World Cup in Qatar will be a first for the region, and a major stepping stone in its ambitions to use sport as a catalyst for health and wellbeing for everyone.
This is an incredibly encouraging time to be an architect and a native of the area, and all the indicators point towards a really exciting future where community, and commitments to sustainable legacies, are at the forefront of urban planning and social policies.
---
Shireen Hamdan of Populous is one of RIBAJ Rising Stars 2016. Find out more about RIBAJ Rising Stars, a scheme to reward up and coming construction professionals. Rising Stars 2017 opens for entries in June.