Spray-foaming our streets, the real cost of a tonne of carbon, overcoming the architect's ego – what will it take to help us achieve Net Zero carbon by 2030?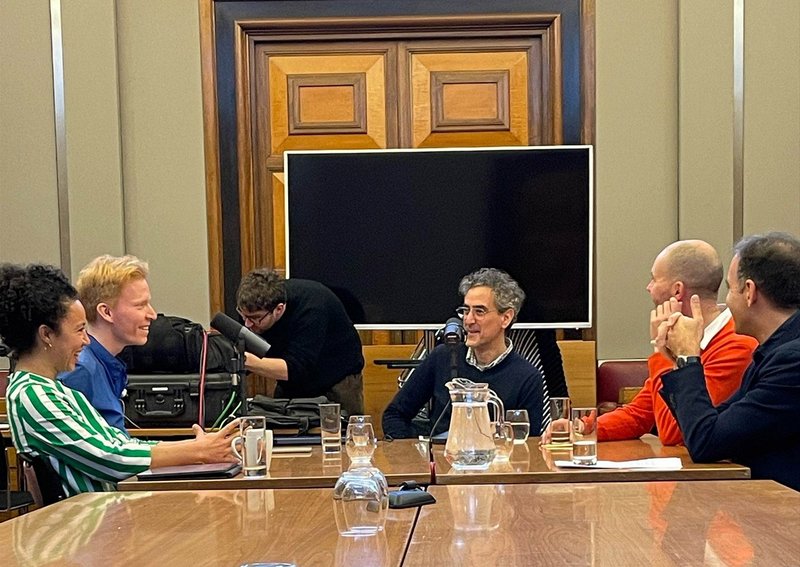 From left Rosie Murphy, Elliot Nash, Jan-Carlos Kucharek, Rob Annable and Phil Obayda

Credit: West Fraser
RIBAJ Meets thrashes out answers to the big question from two of the winners of last year's SterlingOSB Zero 'Retreat' competition, a corporate architect and architect activist. Listen in to hear their views from the coalface- in conversation with RIBAJ deputy editor Jan-Carlos Kucharek.
Sponsored by West Fraser
Panel members
- Phil Obayda, Principal, SOM
- Rosie Murphy, Diversity & solidarity co-ordinator ACAN
- Rob Annable, Director, Axis Design Architects (competition winner)
- Elliot Nash, Wright & Wright Architects (competition winner)
- Chair, Jan-Carlos Kucharek, deputy editor, RIBAJ