Quick to fit, easy to clean and disinfect, these lightweight designs from 3M mimic natural materials and are ideal for retail, office and hotel revamps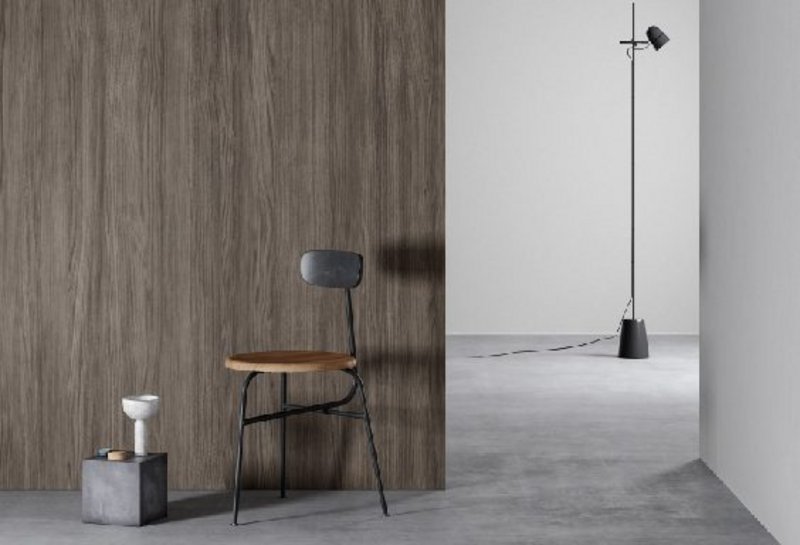 Natural-looking materials on a self-adhesive roll: DI-NOC finishes adhere to smooth and rough surfaces and can be used to cover interior and exterior walls, furniture, countertops and fittings. DI-NOC FW-1983 behind the chair and PS-1989MT on the wall.
3M DI-NOC architectural finishes feature beautiful practical designs that can help solve commercial refurbishment challenges.
They mimic the look of real materials without the high replacement cost or long installation times. They can transform almost any surface and give it a makeover quickly and easily, turning almost any surface into realistic wood, marble, stone, leather, metal or suede, with over 1,000 different designs to choose from.
Made from self-adhesive vinyl film and supplied on a roll, DI-NOC architectural finishes can refresh floors, furniture, walls, countertops and fixtures and fittings to create a whole new look.
Their light weight, combined with 3M's Comply Adhesive Technology, means DI-NOC architectural finishes can be applied in situ to the existing substrate, reducing labour and material costs when compared with natural materials.
For glass areas, 3M Fasara Glass Finishes and Crystal Glass Finishes, which are made from translucent vinyl, can provide the look, privacy and translucency of etched, sandblasted or otherwise textured glass at a price point that makes it an attractive alternative to the real thing.
Surface finishes that are easy to clean and disinfect
Keeping surfaces clean and properly disinfected is more important than ever. DI-NOC architectural finishes can be easily cleaned and disinfected without deterioration of the surface finish.
They offer abrasion, impact and chemical resistance with a non-porous finish. Just like stainless steel and other hard, non-porous surfaces, these finishes are durable and compatible with many traditional commercial disinfectant cleaners.
For more information and technical support, visit 3m.co.uk/architectural
Contact:
---