Using faux finishes to wrap existing surfaces avoids the landfill waste and disruption of traditional refurbishments, argues 3M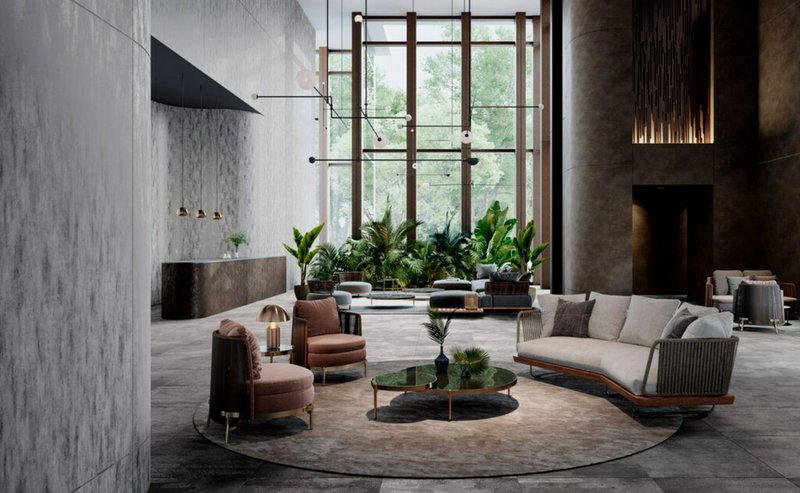 3M DI-NOC architectural films could be a simple and cost-effective alternative for interior design projects.
Architectural films give architects the opportunity to rejuvenate any space in a sustainable way by mimicking the look and feel of natural materials.
DI-NOC designs are created using innovative 3M technologies. They have more patterns and specialist ranges than any other brand, including exterior, ultra-matt and abrasion-resistant products with an additional topcoat to provide a unique finish.
There are over 1,000 patterns and unique finishes to choose from, including the Matte collection with a unique coating on multiple colours, woods, metallics and stone finishes that provides texture and depth.
The technology works by converting incident light into diffuse reflection to suppress specular reflection. The result is an ultra-matt, finger-print resistant finish. Other products that claim to be matt are often uniform with no deep embossing or intonation.
For areas that need to be more durable, there are matching finishes with an additional abrasion-resistant topcoat for protection. This specialist hardwearing range reduces visible scratches in high traffic areas or on tougher horizontal applications.
The physical and chemical properties of these films have been tested and proven to outperform competitor products, even on standard ranges. 3M DI-NOC is designed to provide the most durable option for refurbishment and design projects, coupled with industry leading testing methods and warranties.
The majority of 3M DI-NOC architectural films are made up of a durable cast PVC, which provides a typical lifespan of 12 years. Higher quality product means less shrinking. 3M DI-NOC offers up to five times more dimensional stability compared with other architectural finishes.
Because cast PVC films are easier to fit on 3D areas, they achieve a better finish around edges and corners, which looks more realistic in commercial interiors.
Contact the UK's largest stockist and supplier of 3M DI-NOC for more information. Request a brochure at architextural.co.uk
Contact:
01833 690305
---