Ceiling solutions manufacturer brings all its technical and product information together in one place making specification easier for designers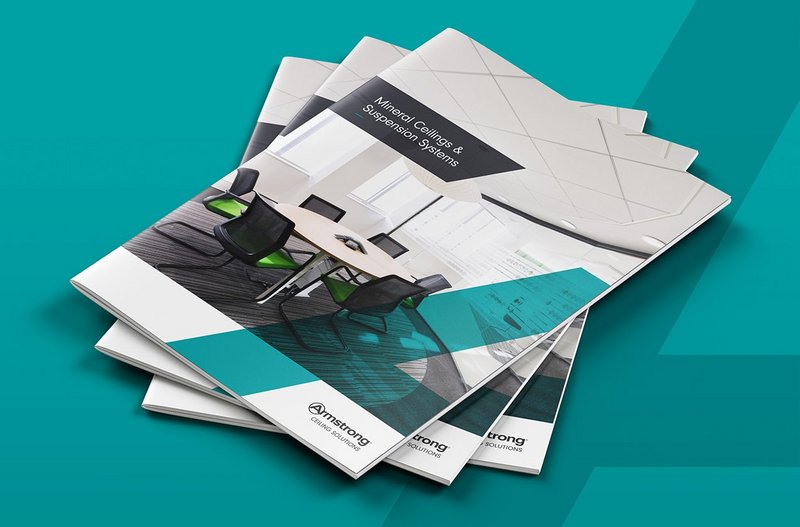 The Armstrong online catalogue features easy navigation, auto-flip functionality, full screen and thumbnail views and the option to print pages. There is also a PDF version for offline use.
Armstrong Ceiling Solutions has released its new mineral ceilings and suspension systems catalogue as an online flip book for ease of use and on-the-go accessibility.
The 106-page catalogue provides complete technical and product information on the manufacturer's mineral ceilings and full system solutions, as well as its range of floating ceilings and options for specific applications. It provides specifiers with all the information they need to make educated design decisions when specifying ceilings for new-build and refurbishment projects.
Included are a product selector performance table, which makes choosing acoustic mineral tiles easy, and a suspension systems product selector for quick and easy selection of compatible grid systems. An acoustical technical glossary details all the necessary acoustic performance considerations.
The catalogue includes information on the manufacturer's smooth and white Ultima+, Perla, Sierra, Optima, Neeva and Plain ranges, as well as Dune eVo, the first tile and grid system to win Cradle to Cradle Certified accreditation. All are available in multiple acoustic densities for total acoustic control and design flexibility. Classic tiles showcased include Fine Fissured and decorative tile options from the Colortone range.
Cradle to Cradle certification is explained along with Armstrong's environmental commitment and ceiling recycling programme, which saves contractors money by diverting waste from landfill.
Mineral solutions for specific requirements include anti-microbial Bioguard, Cleanroom-certified Parafon Hygien and Clean Room FL, and humidity-resistant Hydroguard and Ceramaguard, while suspension systems include one resistant to corrosion.
Floating ceilings open up a range of dramatic design possibilities and provide greater sound absorption than traditional wall-to-wall ceilings. Armstrong's Axiom range features square, rectangular, circular and curved canopies.
Suspension systems include exposed and semi-concealed solutions for high design requirements, as well as those suitable for the integration of services, high load levels and special requirements, such as corrosion, seismic resistance and Cleanroom compatibility. Perimeter trims and accessories include edge profiles and transitions, blind boxes and angles and channels for ultimate design flexibility.
Additional catalogue content includes an at-a-glance cleaning matrix, reaction-to-fire advice and the manufacturer's recommendations for installation and maintenance. Product information and updates also appear on Armstrong's social media channels Twitter, LinkedIn, Instagram, Pinterest and YouTube.
Take a look at the catalogue at armstrongceilingsolutions.co.uk/product-catalogue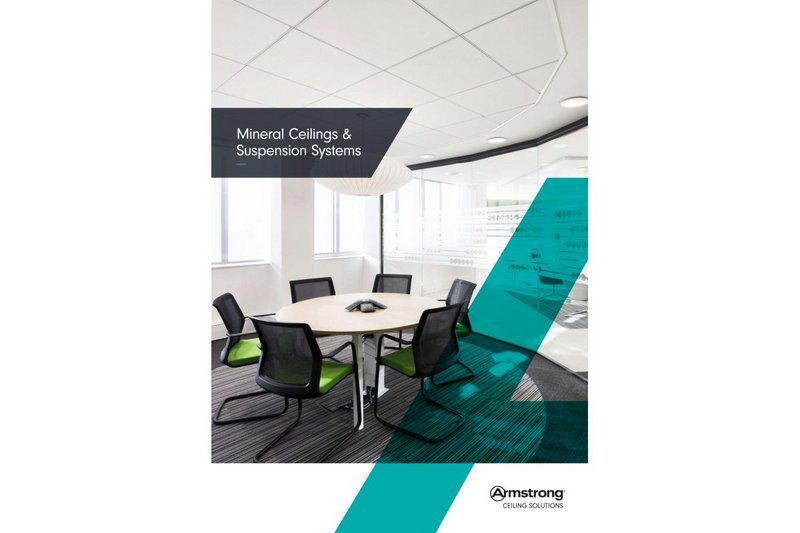 More than a product bible: the Armstrong online catalogue includes case studies, videos and installation guides.