Bespoke X-Glaze walk-on design provides daylighting solution at Grimshaw's Civil Engineering Building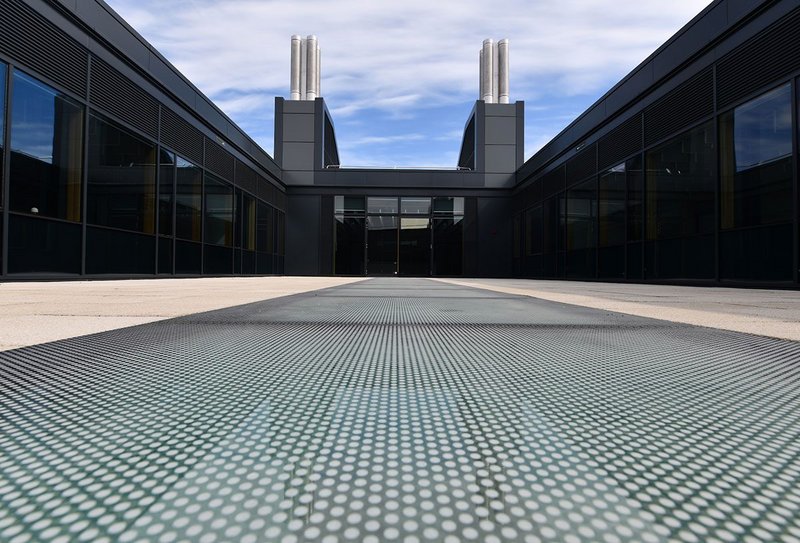 Xtralite at the University of Cambridge Civil Engineering Building. Glass walk-on rooflights fit flush to the exterior roof surface and are supplied in toughened, laminated glass enabling them to be walked on.
The University of Cambridge, founded in 1209 and the second oldest University in the English-speaking world, has unveiled its new Civil Engineering Building: an architectural masterpiece by Grimshaw architects featuring glazing solutions from UK-based manufacturer Xtralite.
Situated on the West Cambridge campus, the facility was officially opened in September 2019 and has since welcomed its first students. It is home to the new National Research Facility for Infrastructure Sensing and has 12 state-of-the-art laboratories for civil engineering disciplines including sensor development, structures, geomechanics and construction.
Assessing the natural daylight requirements of the site and delivering them to meet EN 17037 recommendations while ensuring optimum levels of health and safety were essential requirements of the project.
Xtralite supported the engineers in assessing natural daylight requirements while optimising building efficiency and health and safety. The resulting rooflight solution illustrates how glazing can be used as an architectural feature - rather than just a practical one - in 21st-century building design.
A bespoke, X-Glaze walk-on rooflight was designed within 10 equal bays and measures 12x1.5m. The triple glazing is 90.5mm thick to enable the rooflight to be walked on for access. The units each comprise an outer leaf of 39mm clear toughened, laminated and fritted glass with a black border, a 16mm argon-filled cavity, a mid-leaf of 6mm Guardian Sunguard (solar controlled) toughened glass, a further argon-filled cavity of 16mm and an inner leaf of 13.5mm clear acoustic, heat-strengthened laminate.
All combine to provide a high-performing, efficient rooflight that delivers a 4.0kN/m2 uniform distributed load and 3.6kN concentrated load. Each triple-glazed unit weighs 280kg, giving a total rooflight weight of around 2800kg.