A former Debenhams in Bath uses hexagonal SterlingOSB Zero constructions to create a hive structure where students experience an interactive exploration of what the school has to offer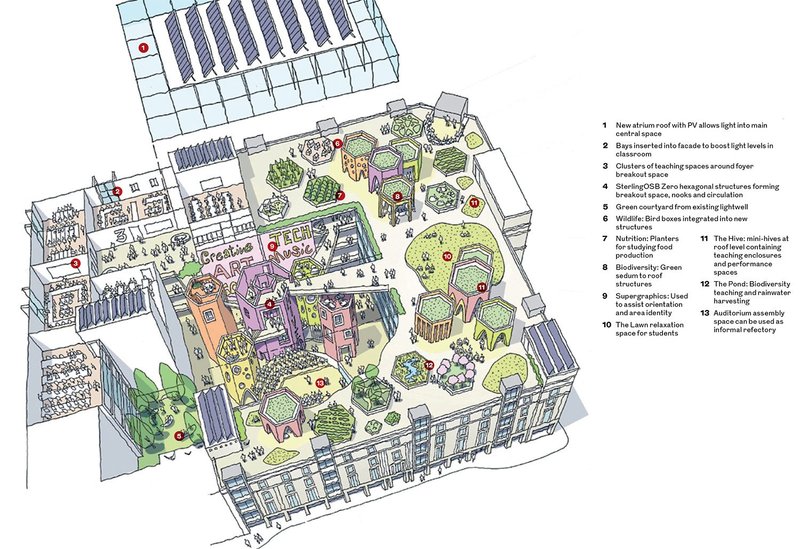 The Hive by Darling Associates
A former Debenhams in Bath becomes The Hive, a school where students 'experience an interactive and varying exploration of what the school has to offer', according to its architects.
The scheme removes six central structural bays from the shop, creating a four-storey void into which the focal Hive structure is built. This collection of hexagonal SterlingOSB Zero constructions offers breakout spaces, quiet nooks and work showcase areas as well as the main circulation between the floors. SterlingOSB Zero panels are finished in bright colours and graphics to denote different uses and identities. 'I felt the fun in it,' praised judge Chithra Marsh. 'I felt that these incidental spaces would be great for kids, where they could change the environment every day.'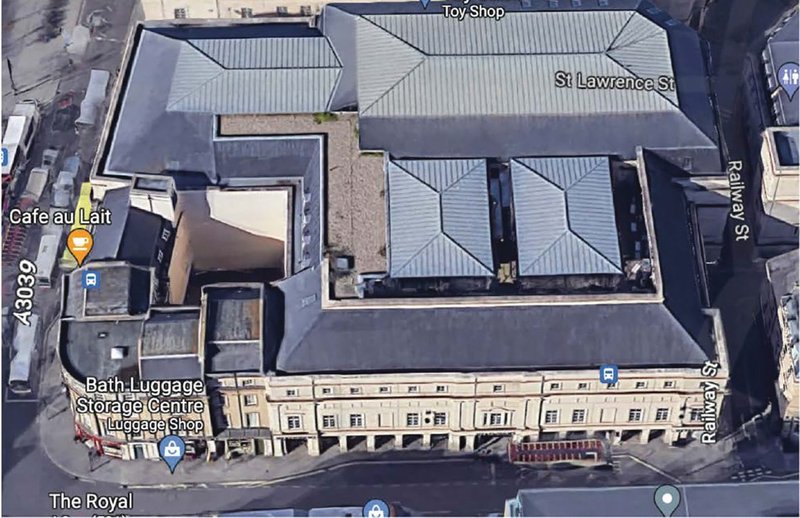 Bird's eye view of the former Debenhams department store in Bath.
At ground level is an auditorium space for assemblies, performances and a refectory. Around the Hive, on a typical floor, are three zones of themed teaching spaces (such as music, science and art) with four or five classrooms centred around a breakout foyer.
A part-glazed roof sits over the central void with bridges connecting to the surrounding roof level. There, further SterlingOSB Zero structures and raised beds, vegetable gardens and micro orchards provide direct experience for students to understand how food is grown.
'I liked the idea that this is a little feasibility study,' said judge Stephen Proctor. 'It is thought through and drawn with confidence ... I like that it is a little city within the school.'
Department 4 Education was produced in association with West Fraser