EWI systems eliminate cold bridging by insulating the outer layer of a building, reducing heat loss by up to 40 per cent - and without encroaching on internal space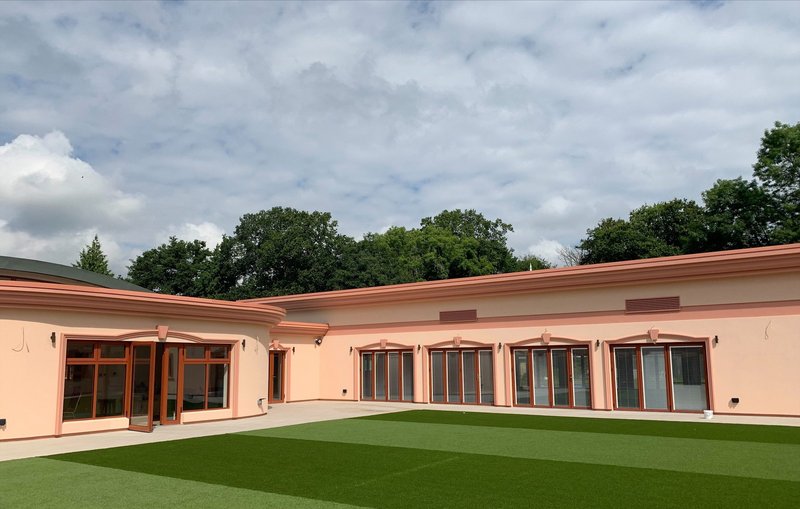 The Swaminarayan Temple in Uxbridge secured the INCA Awards New Build Insulation/Render 2021 accolade for its use of the Dryvit Outsulation system and limestone textured finish.
Dryvit UK's external wall insulation (EWI) systems comprise an insulation core and outer weatherproof layers. They are designed to help buildings stay warm in winter and cool in summer and offer the perfect fit for the unique demands of modern methods of construction.
EWI offers an excellent source of energy-efficiency, eliminating cold bridging by insulating the outer layer of a building. It improves interior comfort and reduces heat loss by up to 40 per cent, delivering significant sustainability and cost savings.
Dryvit UK's systems assist in meeting, and often exceeding, energy-related building regulations and, with the use of efficient modern materials and installation methods in-situ and prefabricated offsite, have continually proven to be a cost-effective build solution.
And because the system is applied to the exterior envelope, Dryvit offers significant improvements without encroaching on valuable interior room space.
Architects and specifiers looking to get up-to-speed with the key sustainability factors surrounding EWI and finishing systems can get the complete picture by visiting Dryvit UK's new website.
The company has curated technical information, tools, resources and other key data in order to share information and inform users of the key environmental factors behind the brand's high performance.
Dryvit UK's EWI systems have been used on over 350,000 commercial and residential buildings across the UK and around the world and the firm believes it is well placed to support architects and specifiers looking to understand more about the systems and how they can support their projects.
The systems are also engineered to cope with challenging wind loads, to comply with fire safety standards and to offer resistance to moisture and weather conditions.
Their performance is independently tested and certified and comes with the reassurance of warranties to ensure peace of mind in the specification process.
Careful attention has also been paid to their look and feel, to offer architects a wide degree of design freedom. A variety of colours and speciality finishes are available, including Stone, Tuscan Glaze, Granite, Custom Brick and Concrete.
Dryvit UK has recently launched a RIBA-approved seminar to support specifiers. Other resources include early-stage technical assistance, NBS specifications, U-value and condensation risk calculations, bespoke project detailing help, onsite technical support and the provision of samples for planning approval.
For more information and technical support, visit dryvit.co.uk
Contact:
01942 251400
---