Recticel's Eurowall+ insulation board allows architects and homebuilders to maintain existing cavity wall build-ups without compromising thermal efficiency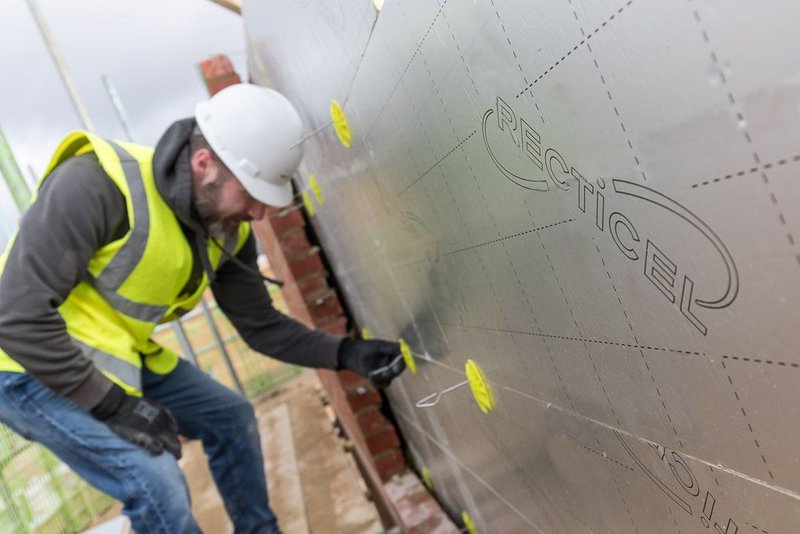 Cavity wall insulation is one of the most cost-effective ways to improve a home's energy efficiency and cut fuel bills. Its evolution and increasing insulation standards have also influenced the way walls are built.
In the future, the onus on providing buildings that deliver on thermal performance will largely fall on architects, developers and the building industry as a whole. Manufacturers can also play their part by continuing to refine the properties and performance of fabric-first materials, which are vital in putting a thermal seal on a building envelope and creating a comfortable environment for occupants.
Eurowall+: improving energy efficiency without increasing thickness
In the quest for improved energy efficiency, designers can be left with little option but to increase the thickness of insulation in a dwelling's external walls. This additional insulation can be added internally, externally or within the cavity, all of which either reduce a home's internal floor area or its external footprint, which for housebuilders can mean smaller rooms or fewer houses per plot.
Eurowall+ is a premium, full-fill cavity insulation board manufactured by Recticel from high-performance, closed-cell polyisocyanurate (PIR) foam. It has been developed to allow designers and housebuilders to maintain existing masonry cavity wall build-ups without compromising thermal performance.
The board is capable of achieving a U-value of 0.18W/m2K in a 100mm cavity to enable compliance with Part L1A of the Building Regulations 2013 in England and Part L1A of the Building Regulations 2014 in Wales.
Unlike other insulation products, Eurowall+ will not degrade or deteriorate due to moisture and therefore maintains its thermal performance. Additionally, the rigid insulation board features a tongue-and-groove joint on all four sides. This interlocking feature ensures boards slot together easily to provide insulation that is solid and airtight and minimises heat loss caused by thermal bridging, as well as offering effective protection against elements such as wind-driven rain.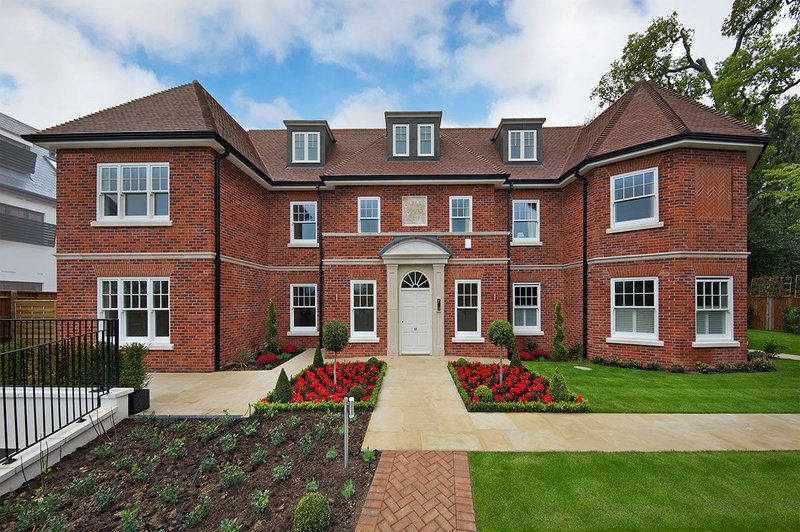 Case study: Mentmore Homes, Buckinghamshire
Recticel's Eurowall+ was specified by residential development company Mentmore Homes to provide an airtight solution for two new-build properties in Gerrards Cross, Buckinghamshire. The detached, five-bedroom houses required an insulation panel that achieved lower U-values while maintaining traditional cavity widths. Construction on the £2.5m properties began in January 2017 and a total of 500m2 of Eurowall+ panels were used for the walls of both houses.
While many rigid full-fill products are 95mm or thicker for a designed cavity width of 100mm, Eurowall+ offers a 90mm insulation board to achieve the required thermal performance without impeding conventional bricklaying techniques.
Recticel is committed to the innovation and development of products that optimise the energy efficiency and comfort of the UK's future building stock.
For more information and technical support, visit: recticel.com
Contact:
01782 590470
customer.services@recticel.com