When Recticel's slimline acoustic panels are fitted throughout the home they not only control sound transmission from outside but room-to-room transfer too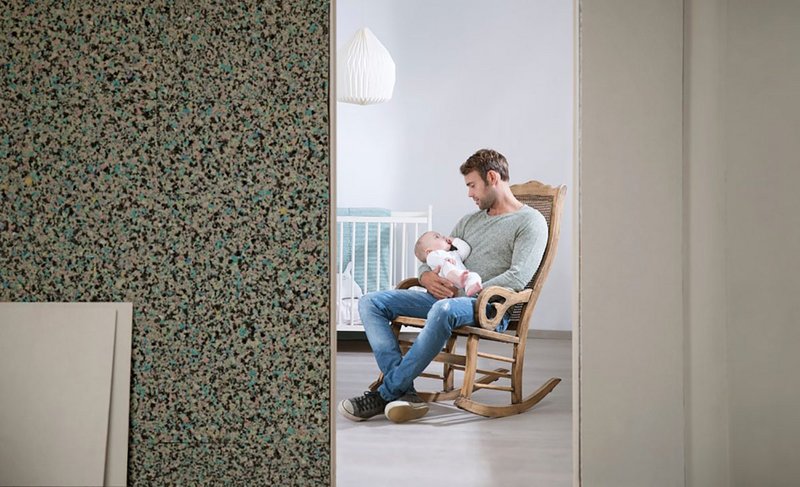 Recticel's acoustic solutions are suitable for internal and neighbouring walls.
Noise pollution is a by-product of modern living. Sonically, traffic caused by road, rail and air travel is a primary scourge, with neighbourly noise also having a detrimental effect on mental health and wellbeing.
When installed in walls throughout the home, Instasoft acoustic insulation helps reduce exterior noise infiltration. Instasoft panels dampen excessive sound transmission and offer a cleaner, easy-to-apply alternative to more traditional acoustic solutions such as mineral wool, which needs to be applied with significantly greater density in order to attain a similar level of noise control.
Made from fibres and recycled polyurethane foam, Instasoft panels reduce sound transmission between walls by up to 87 per cent, creating a barrier to outside noise transference and between rooms within the home.
Instasoft's sustainable composition means it can be produced as a slimline panel with an improved acoustic performance. It is easily bonded to a wall's surface and, once finished with plasterboard, eliminates vibration and reduces excessive sound transmission.
Noise is a fact of life, but Instasoft acoustic insulation is a sound investment, providing much-needed quiet time for building users.
For more information and technical support visit, recticelinsulation.com
Contact:
01782 590470
customer.services@recticel.com
---