Research by the bathroom manufacturer has shown that unwanted noise in the home impacts wellbeing. It is demanding an overhaul of UK building regulations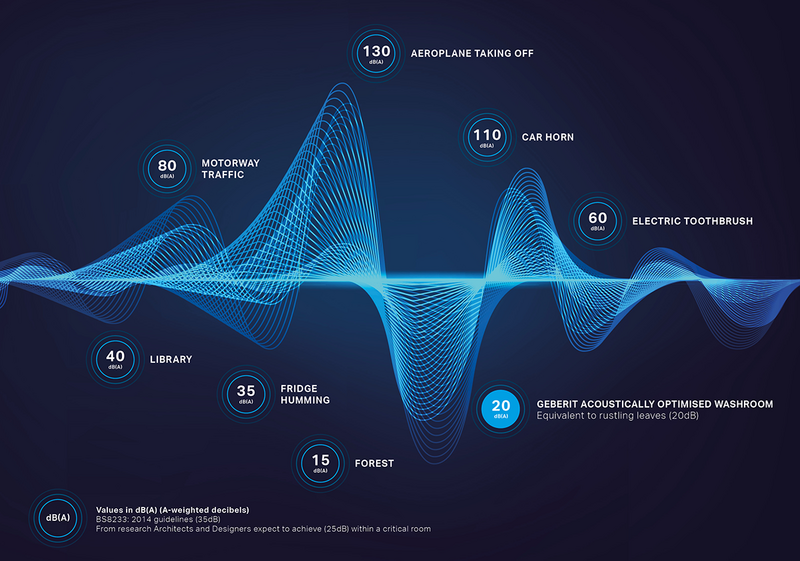 According to new research from Geberit, more than half of those surveyed say unwanted noise in the home is affecting their wellbeing. The bathroom designer and manufacturer has produced a white paper calling for a radical rethink of UK regulations around acoustics in the home.
The company surveyed more than 2,000 adults in the UK to understand the impact of 'everyday' noises in the home. Thirty-eight per cent of respondents said that internal noise, such as electrical appliances, bathroom noise or central heating systems, affect them more than the traffic outside.
It found that 28 per cent of respondents are regularly disturbed by bathroom sounds at night or when trying to relax. Waste water was found to be a particular issue, with one in five regularly disturbed by flushing toilets, running taps or pipes and drains.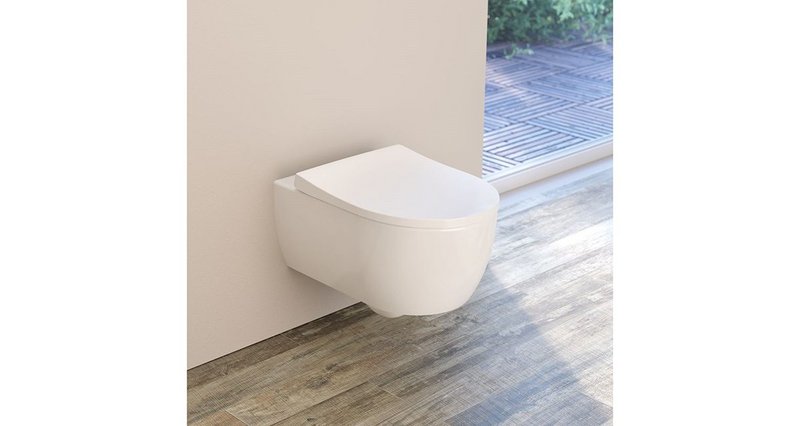 Defining the problem
Geberit cites a 2016 report called 'Health and Wellbeing in Homes' by the UK Green Building Council, which said that 'Acoustic design and noise control is a key element for the design of stress-free restorative environments' and believes that homeowners are being let down. Existing regulations around the control of noise in buildings are too vague, it says, and offer little guidance on the specification of potential sound-optimising products.
It points to a lack of stewardship and specific, clear regulations governing the control of waste water noise inside new buildings. There are no specific UK standards on the noise pressure from water systems, it says, and therefore no requirement for a building to meet a baseline figure.
Similarly, the lack of a defined approach to testing means there is no incentive for different specifiers across a single project to work together and undertake collaborative testing. This would ensure they are achieving the best acoustic rating - as is the case for heating or energy loss. In contrast to the UK's vague regulations, says Geberit, Germany's DIN 410 acoustic standard sets maximum limits for acoustics inside a building,
Even though noise in the home is affecting the majority of people, the company argues, without recognised standards to work to, specifying a well-informed, collaboratively-tested solution across an entire building remains a challenge.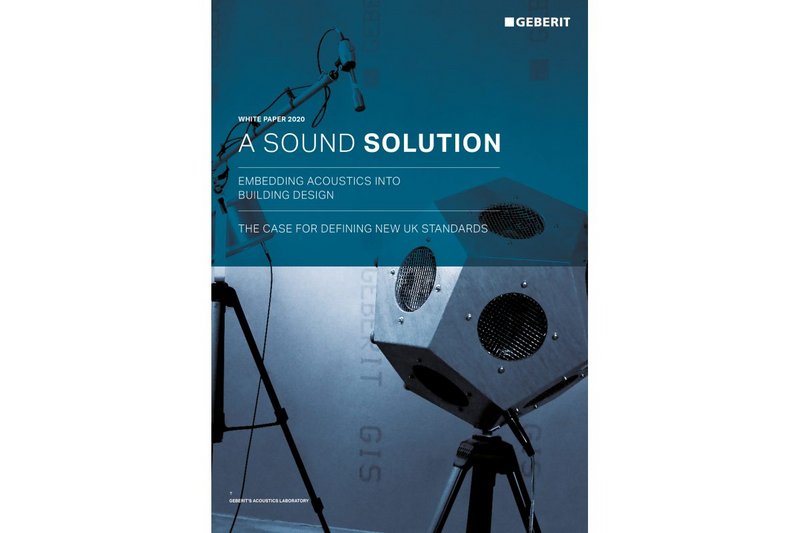 Finding a solution
So what can be done? In the first instance, says Geberit, architects and specifiers can make their own informed decisions to reduce noise and, subsequently, its impact on wellbeing in the home.
They can look to UK manufacturers, including Geberit, that continuously innovate with products that mitigate the impact of noise. Sound-optimised drainage piping such as Geberit's Silent-db20 can reduce noise transfer from flushing water, washbasins or showers. Wall-hung toilets with concealed cisterns and pre-wall frames, such as Geberit Duofix, decouple from the construction, preventing noise from travelling down the wall and through the floor.
It is time for the UK to revisit standards and outline maximum sound pressure figures and fair testing, says Geberit, enabling architects and specifiers to work with the construction industry to achieve better results for end-users.
Contact:
01926 516800
---