As UK households adjust to post-lockdown life, the washroom designs of the future will need to offer touchless technologies and optimised hygiene - without compromising good looks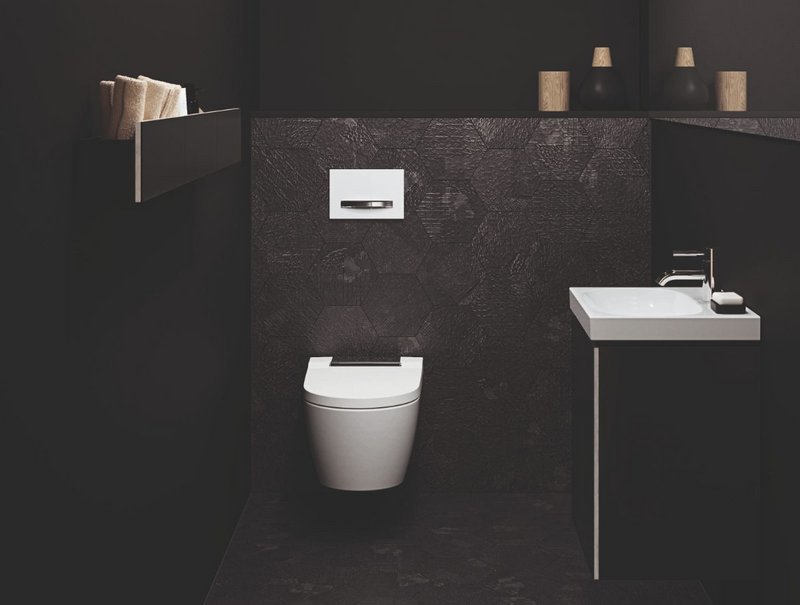 Bathrooms have developed in large part as a response to the health crises of the past, with floorings, finishes and wallcoverings designed to be easily cleaned to minimise the spread of bacteria.
With the onset of antibiotics and improvements in housing, the emphasis shifted away from disease prevention and bathrooms evolved into more sensory spaces, culminating in the carpeted designs of the 1970s and 1980s. More recent decades have seen the bathroom transformed into a sanctuary, with infra-red touchless technology and bluetooth sound systems developing alongside this.
Even before the current pandemic, bathroom design was evolving. Households were changing, with a rise in multi-generational living helping to fuel the demand for infra-red bathroom products. The Office for National Statistics suggests that households with three generations living together rose from 325,000 in 2001 to 419,000 in 2013 and in 2019 it reported a 46 per cent increase since 1999 in the number of young people aged 20 to 34 living with their parents.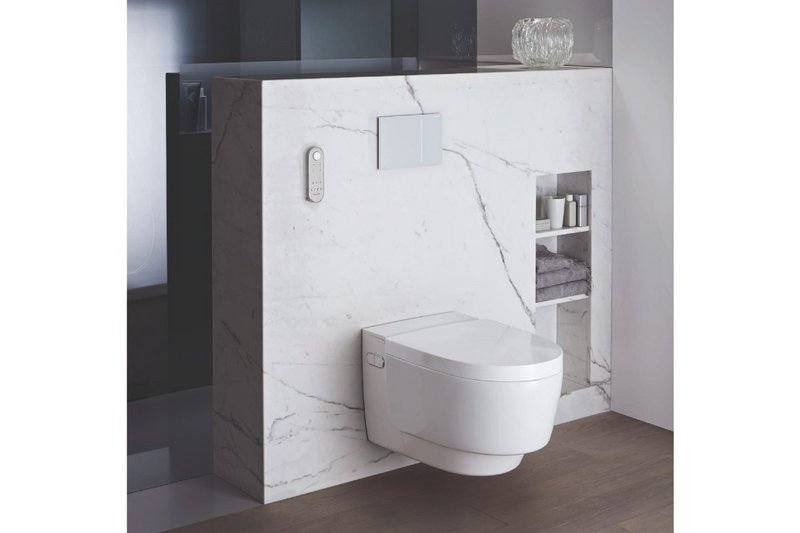 The demand for this touchless technology is now likely to increase. Infra-red wall-mounted taps, such as Geberit's Brenta and Piave products, optimise hand hygiene and will be particularly important in guest cloakrooms where bacteria can spread between households. Similarly, touchless toilet flush controls, such as Geberit's Sigma80 and Sigma10, incorporate sensors that activate the flush as soon as the toilet has been used.
It is not only infra-red technology that can help put hygiene front of mind. Geberit's KeraTect glaze makes cleaning easier by creating a smoother, virtually non-porous ceramic surface that helps prevent staining, creating a high-gloss effect. Solutions like this not only help maintain high levels of hygiene, but enhance the look and feel of the bathroom as a reassuringly clean and safe space.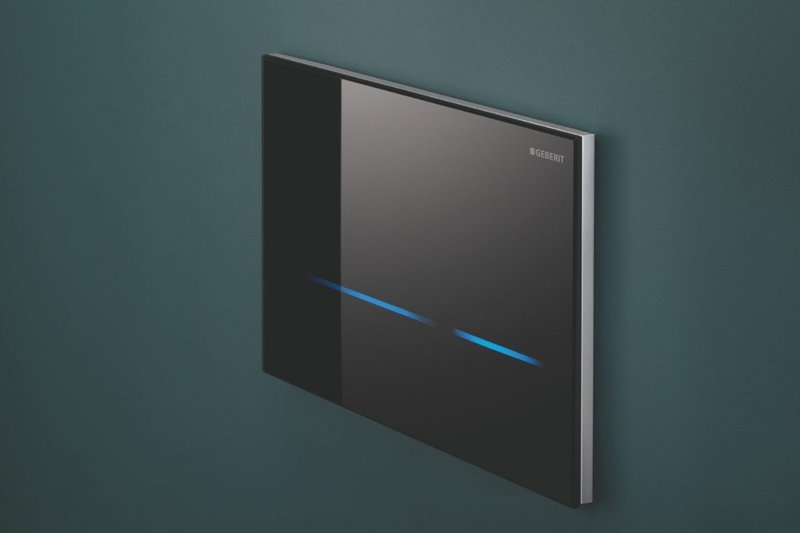 Geberit's Rimfree ceramic appliances, TurboFlush technology and removable toilet seats eliminate tricky corners and hard-to-reach areas around the pan, where bacteria can proliferate.
Another area of growth is likely to be wall-hung sanitaryware. Lifting the toilet from the floor makes cleaning easier, reducing dirt and dust accumulation. The shower toilet is also likely to be increasingly popular, with products such as Geberit's AquaClean providing users with the ultimate hygienic experience.
At a time when the pandemic has emphasised the crucial importance of good hygiene to health and safety, the onus is now on manufacturers, designers and developers to work together to create hygienically optimised products and solutions that don't compromise aesthetics.
For more information and technical support, visit geberit.co.uk
Contact:
01926 516800
---