A gloomy unappealing entrance in Preston has been transformed with the installation of a light, spacious, draught proof curved lobby from GEZE UK.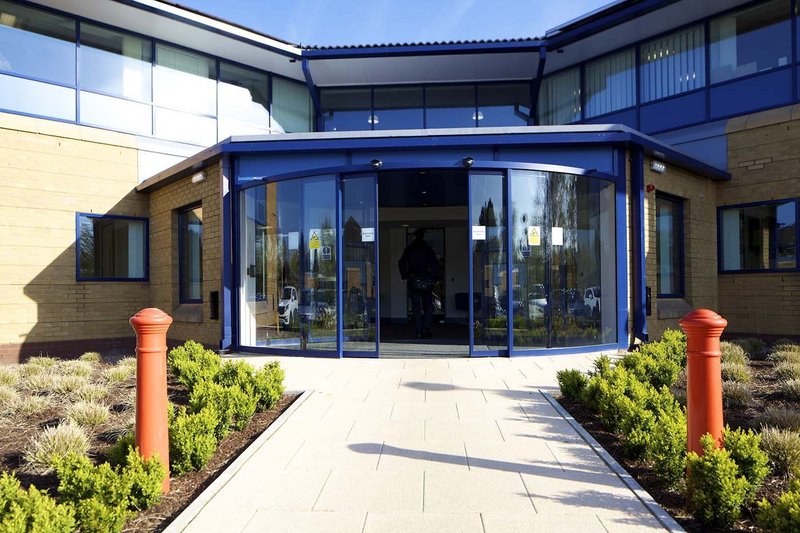 GEZE's Slimdrive SC curved sliding automatic doors were specified by architects Summers-Inman to create a focal point and welcoming entrance in the extended reception at the Places For People Group's headquarters.
The property management firm commissioned the entrance as part of the refurbishment of its Preston offices. The spherical shaped lobby is designed to maximise space and light and features two sets of automatic bi-parting curved sliding glass doors. As well as aesthetics, one of the primary aims of the project was environmental control; a key benefit of a lobby is that it maintains air temperature providing a comfortable environment for staff - while meeting the highest efficiency standards.
Places For People also wanted to control access to the building so the outer doors allow visitors into the lobby, whilst the inner doors are activated by the company's reception staff.
Both sets of doors are powered by GEZE's energy-efficient Slimdrive SC, a curved automatic door operator which is both sleek in appearance and extremely quiet in operation. Part of GEZE's popular Slimdrive range, the operators are just 7cm high so they can be mounted almost invisibly, making them the ideal choice for this application. They have also been designed and tested to meet the requirements of all relevant standards and regulations, including Building Bulletin 93, Approved Documents B and M, as well as complying with the vigorous demands of the Equality Act.
---
CONTACT INFORMATION:
tel 01543 443000