A combination of industry leading brands and project support services is changing the way architects specify door hardware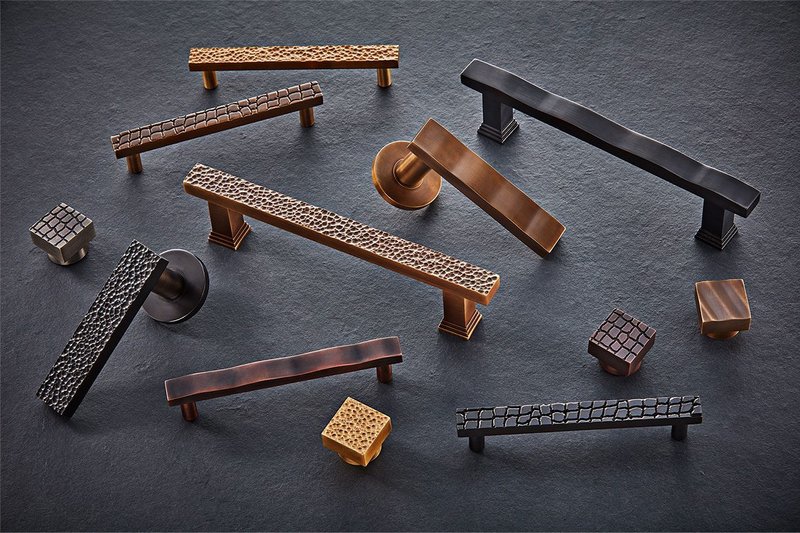 Hand made solid brass door and cabinet furniture from Häfele in Wave, Lunar and Croc designs. Manufactured in the UK and available in a range of finishes.
Häfele supplies high-quality door furniture for a variety of applications.
It works closely with clients, architects, interior designers, developers, main contractors, joiner sub-contractors and mechanical and electrical contractors looking to source functional products that meet the design criteria of their projects.
Häfele's product portfolio includes a range of different finishes, designs and price points so clients are guaranteed to find what they're looking for.
Which feature products are available from Häfele?
Product selection includes crafted hardware from British manufacturer Croft and the precision and contemporary ranges from German brand FSB.
The Croc lever handle is manufactured from solid brass to stand the test of time and features deep grooves. It is bold in design and suits both modern and period interiors.
The elegant Flush Pulls are simple and timeless. Available in different finishes, they are a versatile option for a multitude of design projects.
Coniarch is a range of solid copper alloy architectural hardware manufactured in the UK. The copper alloy continuously kills 99.9 per cent of harmful bacteria, while maintaining the clinical aesthetic of stainless steel.
Häfele offers its partners the full hardware package, including hinges, door controls, access control products, locks and latches - as well as ancillary products such as push and kick plates.
Häfele offers door-by-door specification
Using industry standard door-scheduling software, the knowledgeable Häfele Projects 360 team can prepare accurate and detailed door-by-door schedules for projects of all shapes and sizes.
This is a convenient way of presenting complex information to ensure timely and proper installation. The team produces an easy-to-follow comprehensive document that sets out all of the door hardware, doors and pricing information, including a summary, tailored to client and project requirements.
Häfele recommends an initial consultation to discuss specific design and building functionality requirements and budgetary considerations. This ensures the schedule meets the needs of the project from an aesthetic and building standards perspective.
Häfele project support
Häfele has over 100 years' worth of technical and market expertise. Its Projects 360 team adopts a cradle-to-grave approach when supporting its partners.
Alongside product knowledge and after-sales service, Häfele can offer support with planning, tendering and quotation and implementation - as well as RIBA-approved CPD delivery on many products and subjects.
For more information and technical support, visit hafele.co.uk
Contact:
0800 171 2907
---