With an app-controlled door locking system guests also need fewer face-to-face interactions with staff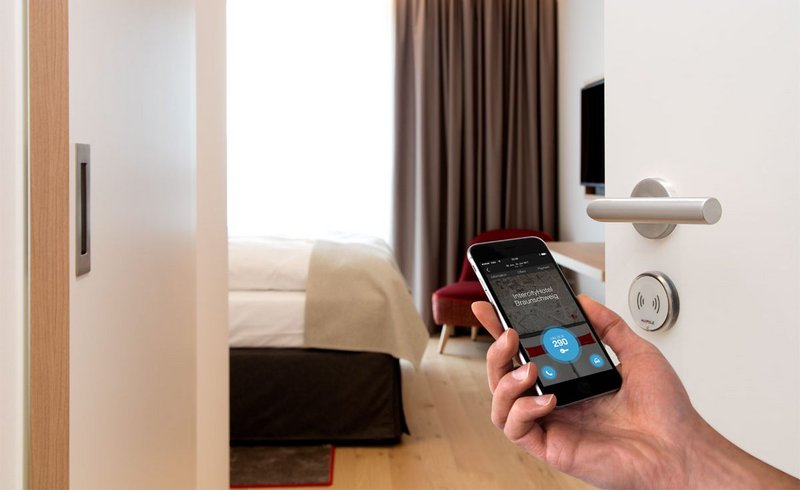 The Häfele Dialock contactless locking system: Uses apps, electronic keys, terminals and programming units to allow authorised access to buildings, rooms, furniture and more.
An advanced door and furniture locking system designed and engineered for the hotel and leisure sector by Häfele can be operated using a smartphone app that acts as a digital key.
An app connects to the Dialock locking system via Bluetooth reducing the number of touch points required to open a locked door.
Contactless innovations like this allow hotels to offer technologically advanced initiatives such as remote room booking, check-in and check-out and payment transactions. This reduces the need to interact directly with staff, increasing efficiency within hotels and improving the guest experience.
The Dialock system is easy to integrate with other existing or new hotel and room management systems and there is no requirement for expensive key and cylinder changes if keys are lost.
Häfele's Dialock Assist support packages offer three bespoke levels of after-care service, developed to offer specifiers peace of mind. They include technical support, remote PC monitoring and annual visits.