The pandemic has revealed the importance of technological infrastructure. Choosing the tools you need demands a strategic approach to digitisation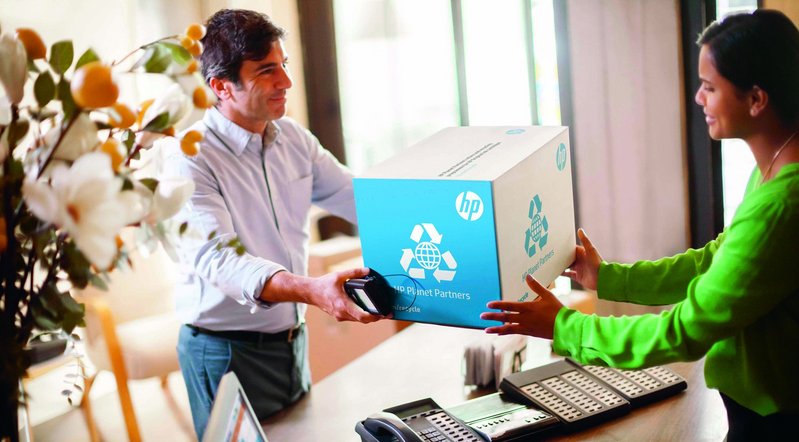 HP Planet Partners Recycling Programme - scheduled pickup at reception desk.
In her podcast Architecture Disrupted, US-based architecture business strategist Je'Nen Chastain discusses some uncomfortable truths, which ring true on both sides of the Atlantic.
'During the pandemic, most businesses didn't have the infrastructure to support remote working and they didn't have a digital-first approach,' she says. 'As a result, there was a correlation with productivity going down.'
As was true of all businesses - not only within the architecture, engineering and construction (AEC) sector - those that embraced technology were quicker to get back on their feet.
Practices that thrived already had a robust underpinning to their tech use: strategy. An approach that, surprisingly, is not universal.
With so much technology on the market, what do practices need?
What we have learned through the pandemic, she says, is that the AEC industry is heavily dependent on technology. 'It's really important that firms continuously invest in technology that supports and improves infrastructure.'
For Evelyn Lee, Chastain's co-host architect, 'it goes back to redefining your values and your organisation and understanding how you want to work together'.
Only by articulating a larger vision - defining priorities such as growth, design, social impact, profit - can relevant technologies be researched and adopted in an organic, holistic way.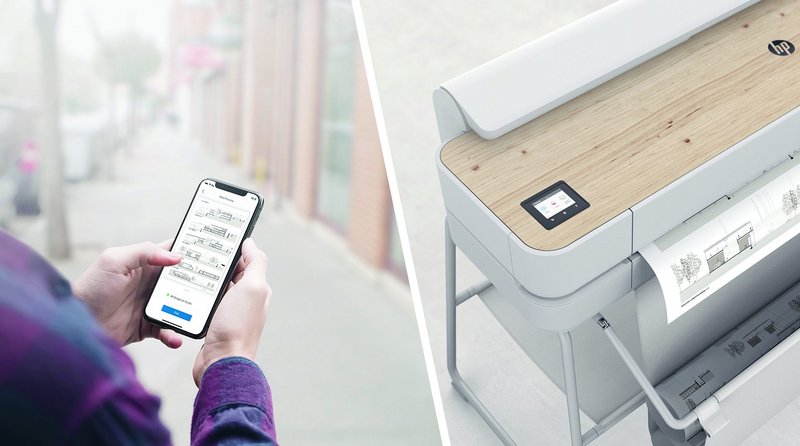 HP DesignJet Studio lifestyle - smartphone-fixed.
How to engineer a better quality of life
A practice that set out, from its inception in 2014, to follow a flexible path driven by tech solutions is Boston, Massachusetts-based Saam Architecture.
The profession is notorious for long hours and scant respect for work-life balance - particularly punishing for women and those with childcare responsibilities.
As a woman-owned small business, Saam's technology choices stemmed from a priority to be flexible.
Employees are equipped with laptops with a webcam and VPN connection. Communication happens via Slack and Teams, digital whiteboard sessions occur via GoToMeeting and connectivity and security are managed by a local IT consultancy.
'Everyone from the CEO down has that same tech setup', says Saam's chief operating officer, architect Diana Ostberg.
Already enjoying a digitally enabled remote culture, the practice was well served during 2020-21, while others were still floundering.
Building in flexibility and empowerment will help retain staff
According to Forbes, 97 per cent of employees now favour a hybrid working model, so flexibility will become crucial to hiring and retaining talent throughout the industry.
Many practices anecdotally report that employees, empowered to manage their own schedules, are proactive and responsive. Reduced carbon footprint through minimised commutes is also significant.
The principle of letting a firm's values and aspirations drive tech decisions should also apply to larger, established firms, though the challenge may be greater.
Joseph Joseph, global director of design technology at international firm Gensler, explains how his team evaluates every digital investment in light of the practice's larger goals, with a particular focus on environmental calculation tools.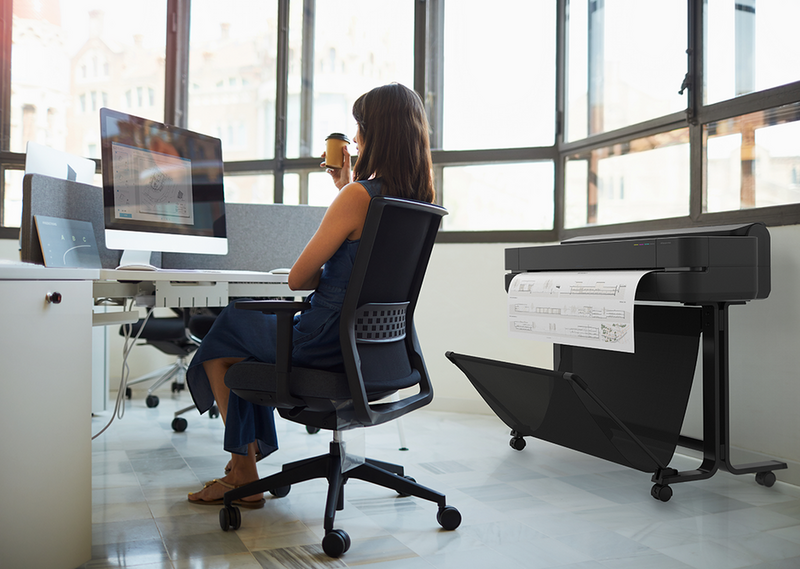 HP Designjet T650 large format plotter printer.
'There is a general fascination that a tool will solve everything,' he says. 'But we always put at the forefront that technology is just a means to an end.'
The practice develops tech solutions in‑house - in collaboration with colleagues ('a hackathon'). 'If you start with a core problem that you're solving, you're laser-focused on it, and [the tool] is informed by the practice area and the practitioners themselves,' says Joseph.
Engaging staff members early increases their adoption of new releases. Tech solutions also become part of the client offering. 'Our clients don't just come to us for beautiful and functional architecture; we also help them make business-savvy decisions,' he says.
Assess what's working, what's not, then improve
While strategic technology planning can require a significant investment, the effort pays off.
'Firms that embrace a regular process of looking at operations, processes, the tools, how they approach projects, how they approach business, how they do business development: those are the firms that are going to be most successful in the long term,' says Evelyn Lee.
Because architects are responsible for the biggest challenge on the planet - redesigning the schools, offices, public spaces and houses so they're more sustainable and equitable - they need the tools to get there.
HP large format printers give architects a way to collaborate with colleagues seamlessly, securely and with sustainability in mind. This makes HP's DesignJet printer and PageWide XL printer range an essential tool for the ultimate task ahead: to achieve a just, inclusive and diverse living and working environment.
Contact:
Jason Bishop, DesignJet & PW category manager at HP UK&I
0560 109 5964
---