This is where specifiers can see, sample and source all the latest veneers, melamines, solid surfaces and more available on the UK market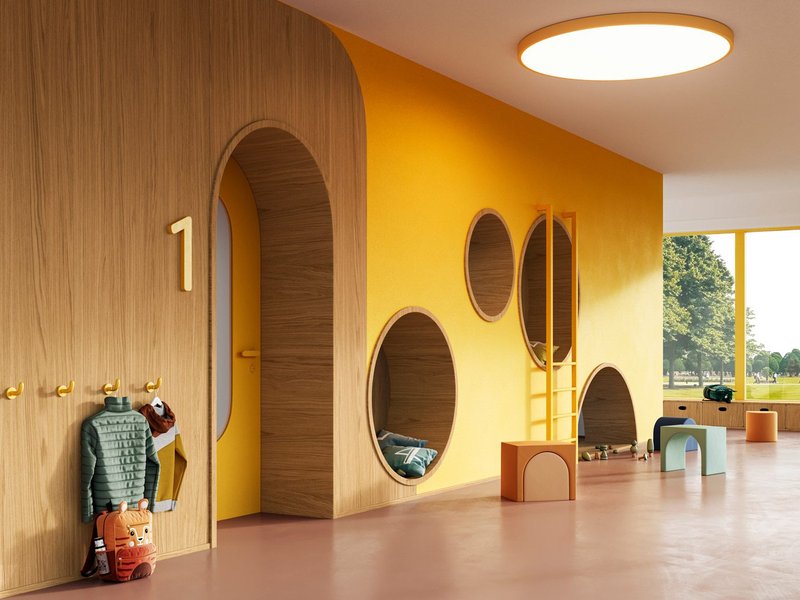 New to the James Latham Digital Showroom: Decospan Shinnoki 4.0 timber veneered, sustainably produced MDF interior wall linings in Natural Oak.
The James Latham Digital Showroom is an online specifier-dedicated platform developed to help the UK's architectural and design community access its extensive decors collection.
It was launched just over a year ago by independent materials distributor James Latham.
With over 120,000 interactions to date, and new products regularly being added, it's fast becoming a go-to hub for the latest veneers, melamines, solid surfaces and more.
The increase in showroom visitors and subscribers corresponds to a spike in appetite for décors nationwide. An uptick in interest for the category over the last financial year is continuing into this year.
In response, James Latham has introduced new premium décor products from global players and boutique manufacturers into the UK material market. These include:
Transformad's TMatt and Crystal collections Manufactured using the latest innovations in melamine-faced board production, the former has a sensuously silky, soft-to-the-touch surface; the latter a range of high-gloss sheets that mimic polished stone at a fraction of the cost.
Dekodur's Real Metals This range overcomes the challenge of achieving sheets of real metal laminate on an HPL backing. There are different effects available, from stainless steel through to Corten steel. This unlocks huge design potential, offering a lightweight, easy-to-work and apply décor with an authentic metal finish.
Swiss Krono's new One World collection Curated exclusively for James Latham, this range contains a number of realistic timber and stone melamines.
The Digital Showroom also features some game-changing products that are transforming the UK materials market. These include:
Honext A zero carbon fibreboard from Barcelona made from the cellulose slurry left behind as a by-product from the paper industry. One hundred per cent sustainable and tested to Euroclass B fire performance, it's becoming sought-after in the commercial sector as an interior substrate, where its impressive acoustic properties are well suited to contemporary office fit-outs.
Decospan's Shinnoki 4.0 From sound-proofing sheets to pre-finished panels, these premium real-timber veneered, sustainably produced MDF surfaces are perfect for cabinetry, interior wall lining and in-built furniture. From honeyed oaks to smoky walnuts, this is a ready-to-go luxury option, specifically designed for high-spec development where uncompromising quality is required consistently, at every level. It is one of James Latham's latest additions.
All these materials have their own dedicated profile on the Digital Showroom and each is complemented by an HD hyper-realistic digital render that can be viewed at any angle and under a variety of lighting conditions, aiming to offer as close to an in-person visual representation as possible.
To look at any of these products - or other popular brands including XyloCleaf, Himacs, Egger, Valchromat, and Abet Laminati - The Digital Showroom has a dedicated sampling service. Selected materials can be delivered to the home, office or on-site. A dedicated materials expert is available to discuss samples at a time that suits, a service that has proved extremely popular since launch.
The James Latham Digital Showroom is a platform that keeps evolving, always aiming to fire specifiers' imaginations. New enhancements to the site continue, making the user journey as near to the in-person experience as possible, regardless of location.
Take a look at The Digital Showroom - the perfect décors partner for your next project.
For more information and technical support, visit lathamdigitalshowroom.co.uk

Contact:
020 7288 6417
info@lathams.co.uk
---