...a sigh of collective apathy last month, the government's housing White Paper wasted no time declaring England's housing market 'broken'
But it offered no definitive, ground-breaking solutions as to how it might be fixed.
After nearly 40 years of selling off council housing stock, promoting home ownership and market speculation on property – thus driving house prices up – we have reached an impasse where young people simply cannot afford to raise the kind of deposit they need to buy a home – short of going to the 'bank of mum and dad' (assuming they're lucky enough to have one) to facilitate it.
Yes, the problem is partially about supply; but that's a symptom, not the diagnosis. Once again we must return to the key issue of housing, which is; in an unfettered market dictated by the laws of supply and demand, what possible incentive is there for volume house-builders to ever meet housing need? Releasing more land for development is not the answer – the disparity between permissions gained and homes built, as the paper states, already points to the high levels of land banking going on.
And as for its purported support for the growing swathes of long-term renters, might we reiterate something more radical than tinkering at the edges of legal protection? Like re-introducing a state housing programme with loans at low rates of interest, to fund building using innovative methods and more Local Plan aligned proposals; ultimately offering long-term, secure tenure for those that need it. Tumbleweed? Even that makes a noise when there's enough of it.
---
Jan-Carlos Kucharek enjoys three of this issue's out-takes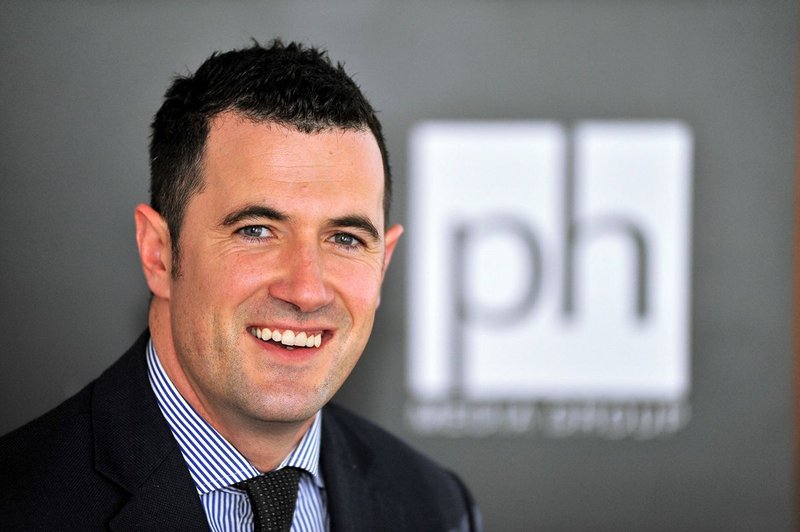 YOU ARE LAST IN THE QUEUE…
Think of all the impediments to winning that dream commission – falling at the final shortlist hurdle, not having Alain de Botton as your bezzie, lacking the fortune to commission yourself. Audio branding services firm PHMG's Mark Williamson has another – your voicemail. He says architects 'risk losing custom [by] subjecting customers to generic music while on hold'; they need 'an experience that keeps callers engaged and entertained'. Wish the same applied to staff: some firms think bliss is the rhythmic clicking of mice building to a frenzied crescendo in the run up to a tender deadline, like John Cage with a tic. Einstürzende Neubauten, anyone?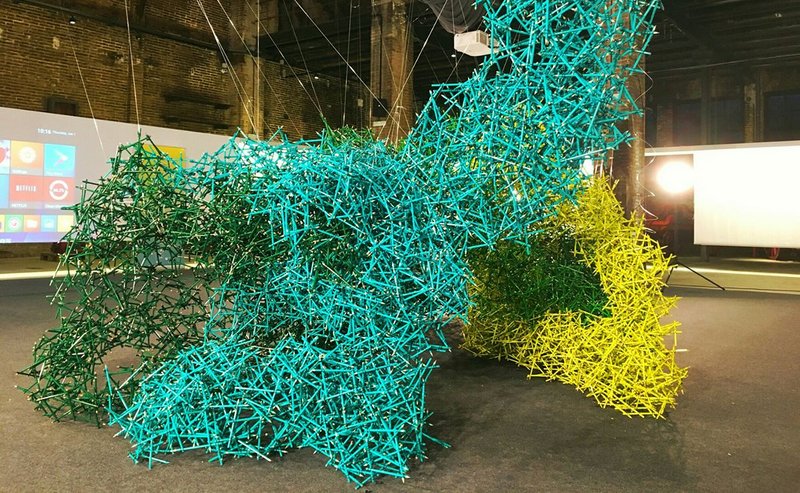 LEAD BY EXAMPLE
It's nice to see students from the Welsh School of Architecture jetting to Barcelona to team up with a school of architecture there and follow in the footsteps of Gaudí, who famously modelled the domes of his Sagrada Familia using hung chains. Their recent pencil sculpture is less individual genius and more crowdsourced idea: 250 participants randomly added 100 pencils each to create the 25,000 matrix in green and yellow. The additive and organic nature of the modelling process aside, it's an impressive way of visualising the amount of carbon it took to fly the students over there. But hey, when global warming looks this good, who's counting?
FIT FOR PURPOSE
Talking of burning, how about calories? Simon Allford boxes, Joe Morris cycles. Although the thought of architects in leather or lycra might not chime with the usual vision of them on their bums in a meeting telling you how great their design is, the fact is, an hour of the lips is a lifetime on the hips. But as home services website Plentific claims, you can keep the weight off without cycling to Mipim with a QS. While the displacement activity of cleaning your desk on deadline only shifts 171 cal/hr, unblocking the loo due to stress related bowel movements burns 237cal/hr. Or how about the nuclear option of just building the goddamn extension yourself? 543 cal/hr!
---