Boon Edam's Crystal Tourniket revolving door offers the best solution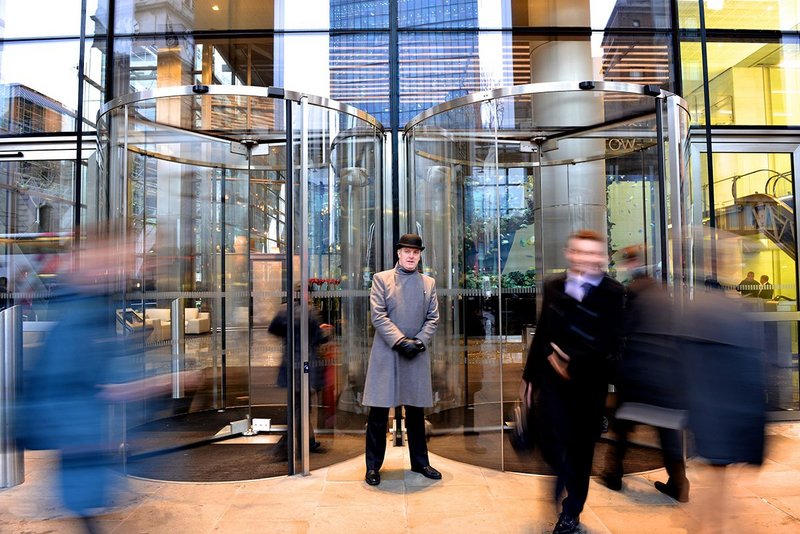 A revolving door creates a highly prestigious, safe and efficient entrance to almost any building, providing the optimum solution between the outside and inside of your building - always open, yet always closed. This ensures immediate savings on energy costs along with creating a comfortable environment for staff and visitors to your building.
Making a statement, Boon Edam's Crystal offers the best solution, as seen at a recent project installation for the new Moorgate Exchange building. Standing 4m tall, making it one of the tallest glass revolving doors installed in London, the Crystal door offers seamless integration with the modern all glass façade of the building, creating a truly eye catching entrance.
Constructed completely from glass with only the most minimal stainless steel accents, ensuring the solidity of the door, the Crystal Tourniket is the most transparent revolving door available from Boon Edam. The Crystal door can be installed to create a striking entrance for any building, fitting seamlessly with contemporary glass facades, but equally working as an eye catching feature within a traditional building.
Available in a three or four door wing option, the Crystal Tourniket revolving door is completely customisable through the choice of clear or coloured glass.
---
URL:
http://www.boonedam.co.uk/product/revolving-door/crystal-tourniket
CONTACT:
Tel: 01233 505 900