Specialist colour combination guide and portable swatches will be toolkit essentials for anyone looking to create beautiful spaces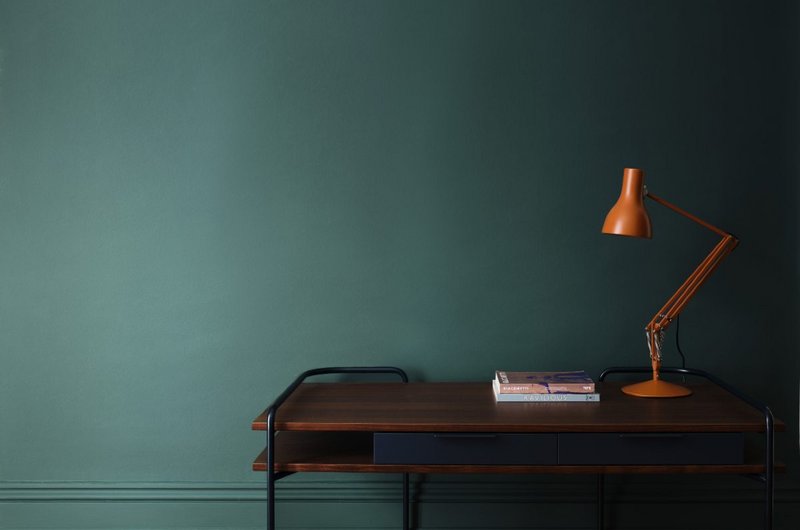 Colour expertise from Paint & Paper Library. Wall painted in Nori 590, a blackened teal that combines perfectly with polished wood and neutrals.
The Paint & Paper Library has launched two new paint specification tools.
The Colour Atlas and Fandeck are designed to be used by interiors professionals and their clients alongside the paint colour card.
What is the Colour Atlas?
The Colour Atlas lists Paint & Paper Library's 180 rich, pigmented shades and includes specialist colour guidance and suggested coordinating shades for different interior design styles.
For example, to create a tonal, balanced scheme with subtle variations, the Colour Atlas recommends combining shades from the related Architectural Colours range.
Follow its Classic and Contemporary recommendations to inject personality: Classic combinations use timeless design principles to achieve a careful balance of colour; a Contemporary approach involves bolder pairings for schemes with added impact.
What is the Fandeck?
The Fandeck brings together Paint & Paper Library's Original Colours and Architectural Colours in one presentation box.
The hinged pages of the Fandeck, which measure 125x60x53mm, are organised to reflect the colour palette as it appears on the colour card, allowing designers to choose colours and select coordinating shades with confidence.
The portable design makes it easy to test paint colours against fabric samples and other design elements and pull together a cohesive decorating scheme.
'Choosing colour for an interior scheme should be an engaging and creative process,' says Andy Greenall, head of design at Paint & Paper Library. 'These two useful and practical tools will hopefully become part of an interior designer or homeowner's decorating tool kit.'
Paint & Paper Library provides inspiration, colour expertise and design ideas for interior decorators, architects, specifiers and homeowners. It specialises in creating colour balance, mood and light in contemporary interiors.
For more information and technical support, visit paintandpaperlibrary.com

Contact:
0845 880 5844
mail@paintandpaperlibrary.com
---