A quick-dry, minimal sheen paint with a knocked-back chalky finish is bringing an impressive depth of colour to the latest interiors projects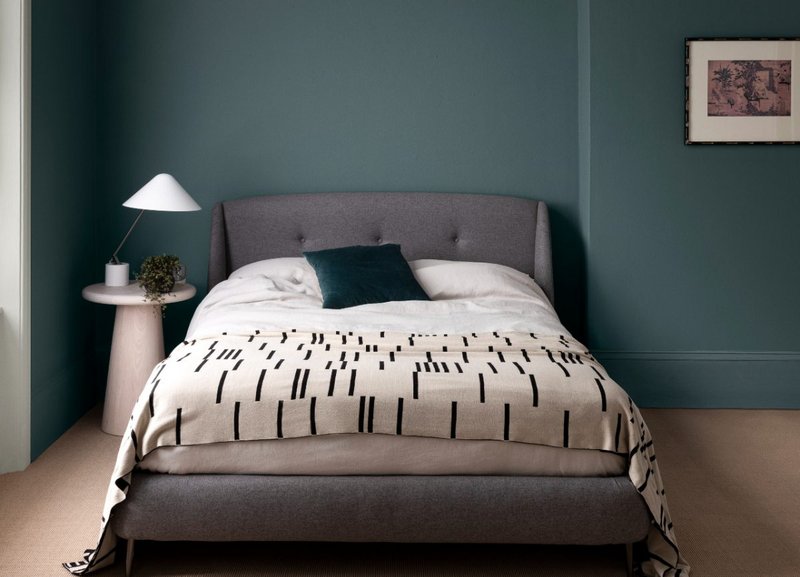 Paint & Paper Library's BTWN Dog & Wolf Pure Flat Emulsion. The French mid-tone blue is a classic with soft greys or earthy reds.
A signature finish from Paint & Paper Library is providing architects and interior designers with the ultimate soft matt, chalky finish.
Pure Flat Emulsion has a sheen level of just 2 per cent, making it the flattest emulsion available. It dries in four hours so projects can be completed quickly without compromising quality or coverage.
Pure Flat Emulsion is made using premium base ingredients that achieve high pigmentation and a market-leading depth of colour.
It is available in Paint & Paper Library's full palette of 190 shades, including dark and velvety Copper Beech, Plum Brandy and Kigali - perfect for creating elegant and understated decorating schemes.
Pure Flat Emulsion is designed for use by interior decorators, architects and homeowners. It is suitable for use on interior ceilings and walls in low traffic areas.
The water-based paint is gently wipeable and has a completely dead flat finish that is similar to distemper, but more durable.
Pure Flat Emulsion has a microporous quality and a high water vapour permeability, which makes it breathable and suitable for lime plaster or old buildings.
It is environmentally friendly with minimal volatile organic compounds and low odour and is available in 5 and 2.5 litres and 750, 250 and 125ml sample pots. One litre covers 15 square metres.
All Paint & Paper Library paint is RIBA-accredited and manufactured in the UK.
For more information and technical support, visit paintandpaperlibrary.com
Contact:
0845 880 5844
---