The Reynaers Aluminium sliding door system is bringing expansive floor-to-ceiling facades, slim sightlines and Passivhaus standards to UK homes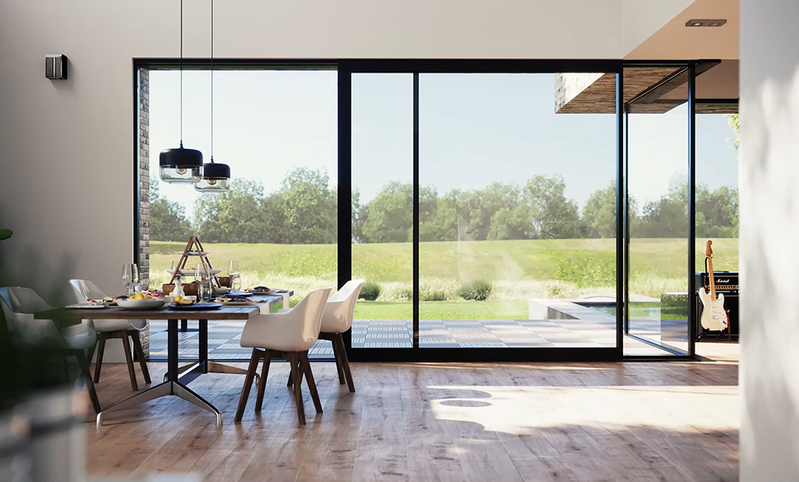 Bright prospects: The Reynaers Aluminium MasterPatio floor-to-ceiling facade system features a variety of opening types and superior thermal insulation.
The new MasterPatio system from Reynaers Aluminium makes it possible to introduce full-height glazing - up to 3.6m - into residential spaces.
When specifying sliding doors, fabricators and installers need to consider everything from appearance and design to performance and longevity. They need to be sure that the products they are offering not only look the part and outperform expectations, but continue to do so long after installation.
When incorporating additional glazing into the envelope of a building, there are three critical factors: thermal efficiency, performance and aesthetic appeal. These are particularly important given the trend for larger designs.
MasterPatio's contemporary design features slim sightlines with a glass-to-frame ratio of around 90 per cent, maximising natural light while standing up to everyday demands and delivering a modern and minimalist appearance.
MasterPatio meets Passivhaus standards for thermal performance and allows homeowners to enjoy the seamless practicality of sliding doors without compromising the efficient performance of their home.
While uPVC and timber require thicker frames to provide the necessary strength and performance of sliding doors, aluminium offers slim profiles and practically uninterrupted views.
The MasterPatio window range enables homeowners to achieve a coherent aesthetic throughout their property, while additions such as stainless steel Contour handles can be integrated for a distinctive look and feel.
MasterPatio is made using low-carbon and recycled aluminium, contributing to a significant reduction in CO2 emissions in the supply chain and building on the sustainability credentials of aluminium systems.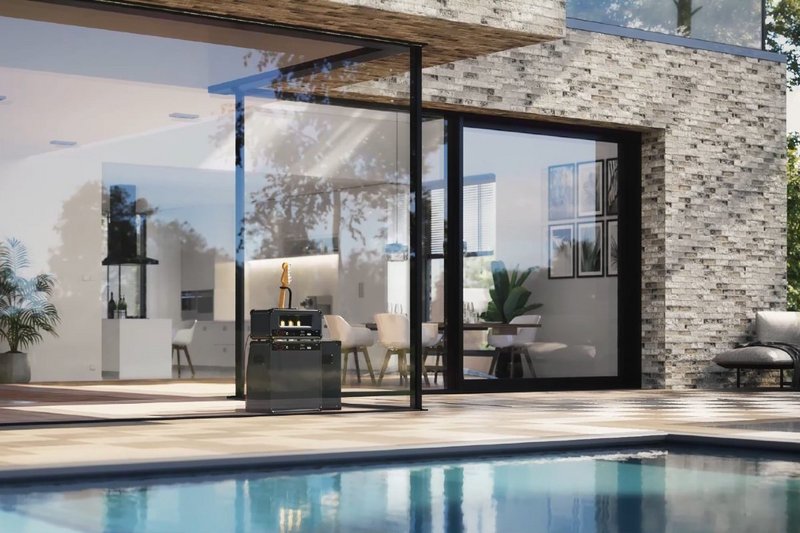 Reynaers Aluminium MasterPatio sliding doors are available in different energy levels, from non-insulated to super high insulating or suitable for passive construction.
For more information and technical support, visit reynaers.co.uk
Contact:
0121 421 1999
---