The lightweight Neo Advance brings low U-values, contemporary good looks and oodles of natural light to architects' new-build and renovation projects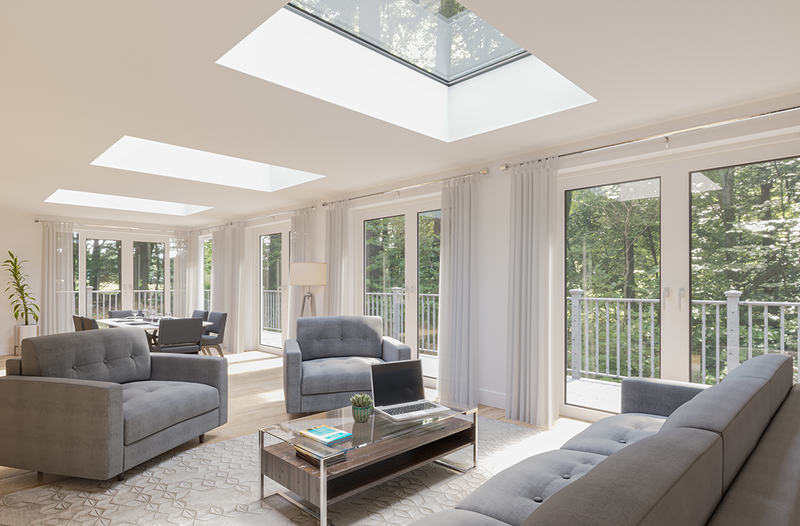 The Rooflight Company's Neo Advance flat rooflight meets the growing demand for design and building projects to capture and use natural daylight in striking, energy-efficient ways.
The product's aluminium frame and patented thermal shield technology improves thermal efficiency and protects against mould and condensation, allowing for a whole-window U-value as low as 1.06 W/m2k in a double-glazed unit. It is also significantly lighter than its triple-glazed counterpart.
Neo Advance has no unsightly fixings, ensuring clean lines and a contemporary look. With a concealed motor in the framework, it can be controlled by a switch or remote-control technology.
Neo Advance delivers:
Energy-efficient low U-Values.
Elegant contemporary interior and exterior looks.
A design that is robust enough for coastal locations.
Bespoke, made-to-measure and standard options.
A patented thermal shield.
The Rooflight Company has a dedicated Architects' Team who are happy to help with any design or project queries.