Neo Advance and Conservation Plateau designs bring low U-values, good looks and natural light to contemporary and heritage projects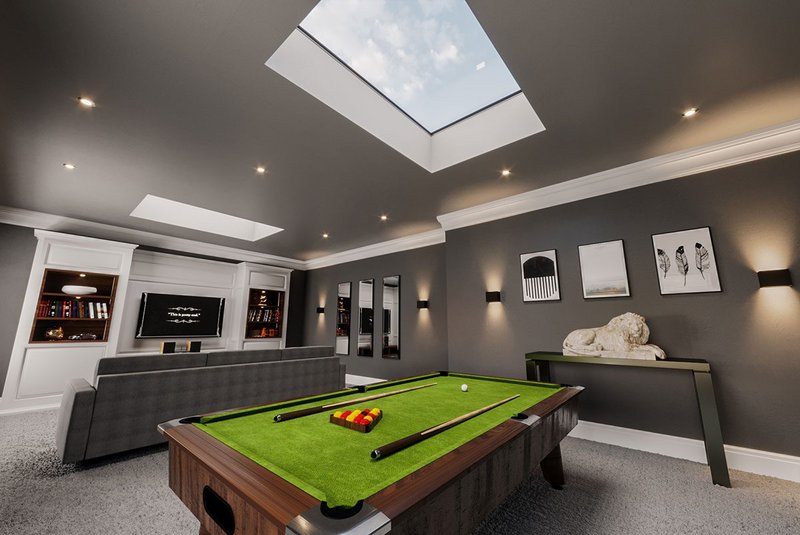 Neo Advance flat rooflight: No unsightly fixings and a concealed motor mean clean, contemporary lines.
By integrating rooflights into flat roof designs architects can maximise natural daylight and improve the ventilation of any room.
The Rooflight Company's high spec flat rooflight products come in a range of contemporary or heritage design styles to enhance any building.
The elegant Neo Advance is a double-glazed flat rooflight that achieves a whole window U-value as low as 1.06 W/m2k to ensure optimal energy efficiency. With its extruded aluminium frame and innovative thermal shield technology, it makes the ideal choice for coastal projects.
The traditional Conservation Plateau flat rooflight combines an authentic appearance with modern thermal performance to solve any planning issues on heritage and period building projects.
Why choose a Rooflight Company flat rooflight?
Market leading thermal shield technology - keeps the heat in and condensation out.
Frameless interior and free from unsightly fixings inside and out - giving you a clear view through your rooflight.
Options for fixed, manual, electric or app and voice controlled opening styles.
Wide range of standard sizes or made-to-measure and bespoke options - if you can design it, we can build it.
From a fixed flat rooflight to let more light in to an opening flat rooflight to enable air and ventilation, the Rooflight Company architectural specialist team can provide information and technical advice on suitable solutions.