A combination of low U-values, enhanced safety features and slimline good looks makes the Neo Advance Skywalk the architect's choice for high-end projects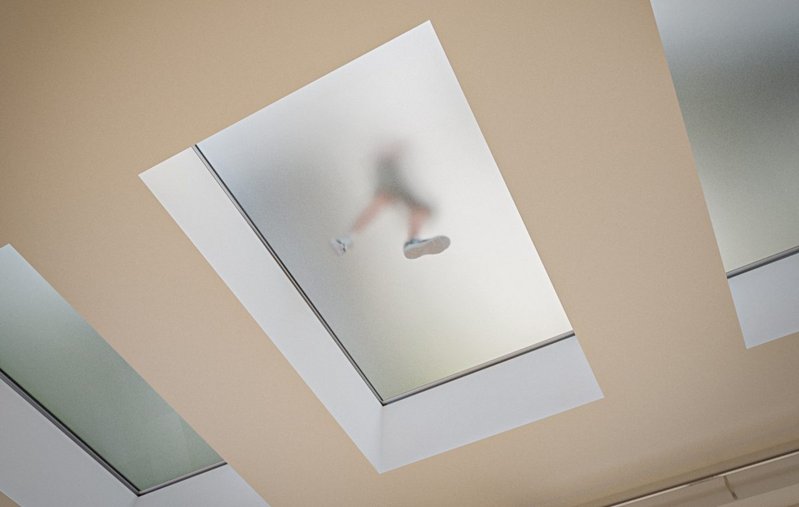 The Rooflight Company's Neo Advance Skywalk rooflight: The patented thermal shield design blocks heat passing through the aluminium frame, providing the best whole window U-value of 1.19Wm²K.
The Neo Advance Skywalk rooflight allows architects to merge two living spaces while maximising natural daylight levels.
The domestic walk-on product is the latest addition to the Rooflight Company's Neo Advance range of aluminium rooflights.
It offers an unparalleled combination of safety features, innovative tech and eyecatching aesthetics.
Neo Advance Skywalk has a whole window U-value from 1.19Wm²K, making it a market-leading walk-on rooflight for energy efficiency.
The durable aluminium frame, triple-ply laminate glass, laminated inner and anti-slip coating provide a leading-edge combination of safety features.
The Neo Advance Skywalk creates a frameless interior view, balances beauty and function and maximises light and safety, providing architects with the confidence that the product will perform beautifully for years to come.
It is suitable for use in basement flats and homes with roof terraces or other outside spaces and is available in four sizes.
The Rooflight Company is the UK's leading rooflight manufacturer, known for its high-performance range of aesthetically pleasing contemporary and traditional rooflights.