The rooflights provide a key design feature in this award-winning retrofit of a collection of derelict 19th century outbuildings in rural Dorset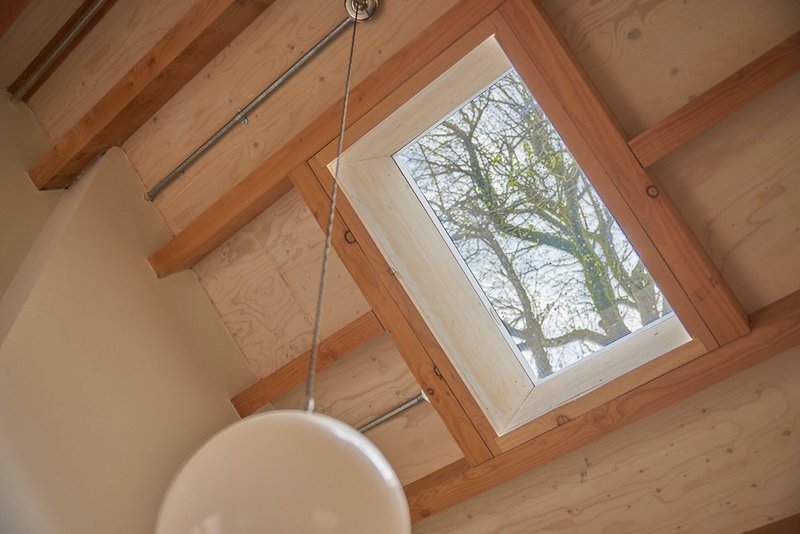 A Rooflight Company Neo rooflight at Wraxall Yard, Dorset. Clementine Blakemore Architects.
When the owners of Wraxall Yard approached Clementine Blakemore Architects to help transform a run-down site near Dorchester into an accessible, farm education and holiday site, the strategic brief included two priorities.
The first was to ensure accessibility and inclusivity for all; and the second was that the restoration be sympathetic and pay homage to the site's agricultural heritage - the buildings sit within the West Dorset Area of Outstanding Natural Beauty.
Planning restrictions meant that achieving a good source of natural light in barns that traditionally have no windows was a challenge.
The Rooflight Company's Neo rooflights were the perfect solution for both light and ventilation.
The modern design aligns with the architect's brief for repairs to be 'visible and pragmatic', while also using reclaimed and naturally derived, low carbon materials where possible.
The agricultural rusticity of the design contrasts with the comfort of the accommodation itself. With its lining-to-glass design, the Neo provides modern punctuation and effortless integration between interior and exterior.
Its motorised opening plays an instrumental role in creating cross ventilation in conjunction with the doors, providing a well ventilated room at the touch of a button for the comfort of guests.
Use of the Neo rooflight was key to the design and function of the development, which is why the architect specified this effortlessly elegant rooflight.
The space reflects both its environment and heritage while offering comfort and accessibility to guests.
Clementine Blakemore Architects' Wraxall Yard project was awarded a high commendation in the 2023 MacEwen Awards and was winner of the 2023 Hotel Retail and Leisure AJ Retrofit Award.
For more information and technical support, visit therooflightcompany.co.uk

Contact:
01993 833155
enquiries@therooflightcompany.co.uk
---