Mike Oades, founding partner at Atomik Architecture, gives us three of his specification favourites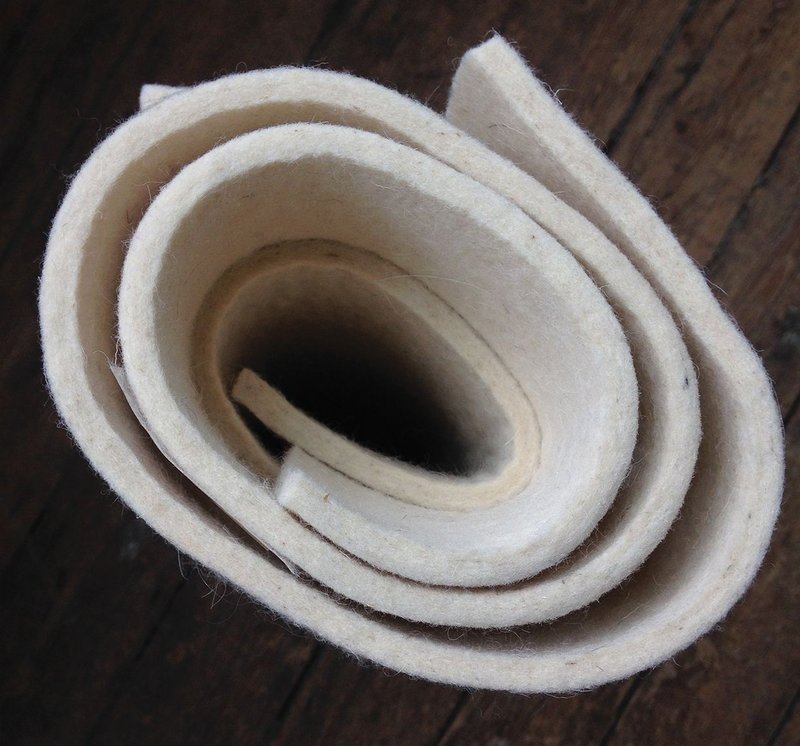 Felt
Working in Kazakhstan for the past two years we have become increasingly interested in felted wool, which has been used on the Steppe for thousands of years. Industrial manufacturing techniques developed in the 19th century mean the material still plays an important role in industry and society. We have been prototyping felt cladding panels using a 6mm thick medium dense natural undyed felt for a pavilion. This renewable material, if carefully detailed, provides a soft yet robust finish and aesthetic. These are buildings you can hug, but they also repel snakes and scorpions.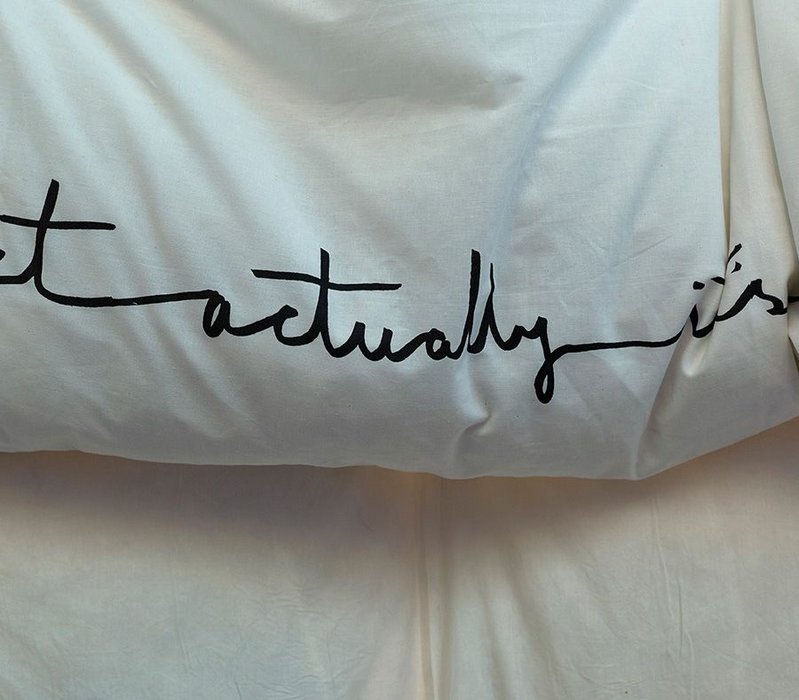 Credit: John McKenzie
Down Duvets
We stumbled across the use of architectural duvets while collaborating with performance artist Alice Theobald. Our co-authored work required a cladding element and we wanted to use natural materials with a modular component. The duvets create an uncanny environment, domestic and intimate yet uncomfortable. The light and acoustic transmission cushion the internal spaces from the outside world like an opiate. We have clad the back of our Vitsoe shelving in the studio with one of the duvets. No visitor asks why it is there – perhaps they just assume we sleep there.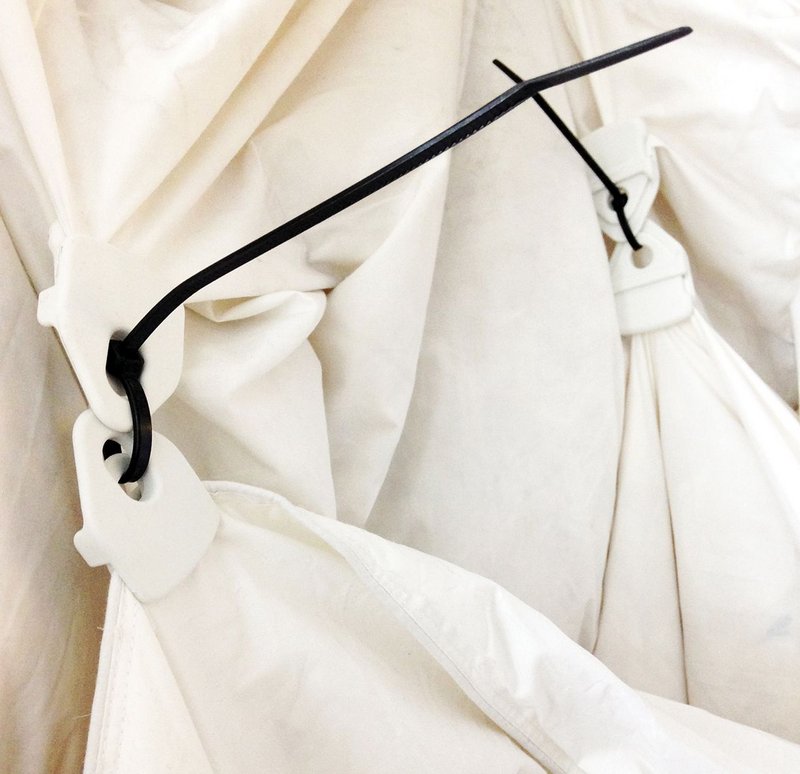 Plastic Clips and Cable Ties
Plastic clips and cable ties are some of our favourite components. We are interested in being able to break down building elements into their constituent parts to enable replacement, reuse and repurposing. There is poetic simplicity in a cable tie – one material and one process. It is the quintessential atomic component in the true meaning of the word. We have also been experimenting with glass-fibre reinforced Nylon 6 clips. These come as a three-part injection moulded element, which the user assembles to create a clip for attaching sheet materials to cables. Its grip tightens as the tension increases, but it separates effortlessly for reuse.
---