Associate Rob Leechmere on insulating a Cornish cottage without compromising its character, curtains' 'intimate embrace' as partitions, and the gravitas of stone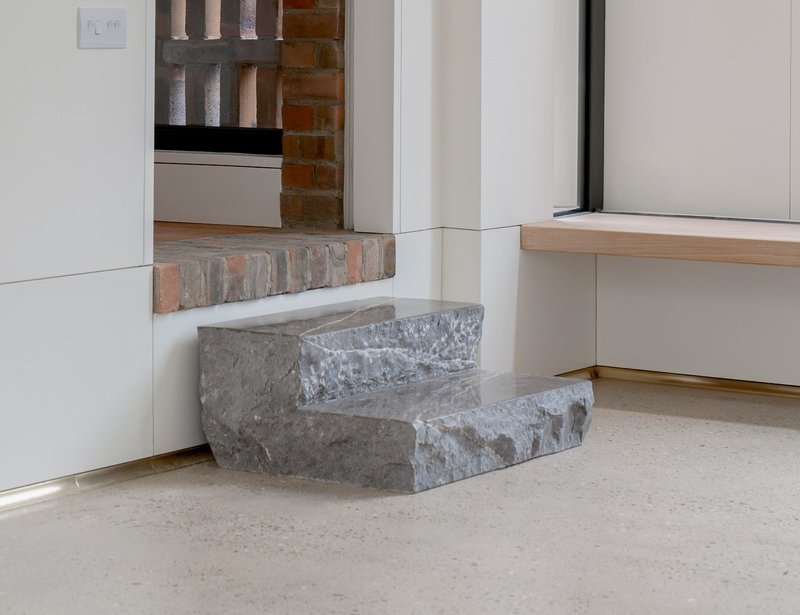 Credit: Nick Dearden
Artorius Faber stone – Urban Barn
Stone features add a level of gravitas and sculptural permanence to our projects. These furrowed steps in our Urban Barn homestead are positioned in concert to a clean, organised, and muted material palette. The gnarled veins provide a tactile focal point, juxtaposing polished aggregate flooring and white joinery. In this case, the use of solid stone reinforces the project's collaged ethos by transforming a functional essential into a unique statement that draws attention to the composition of elements.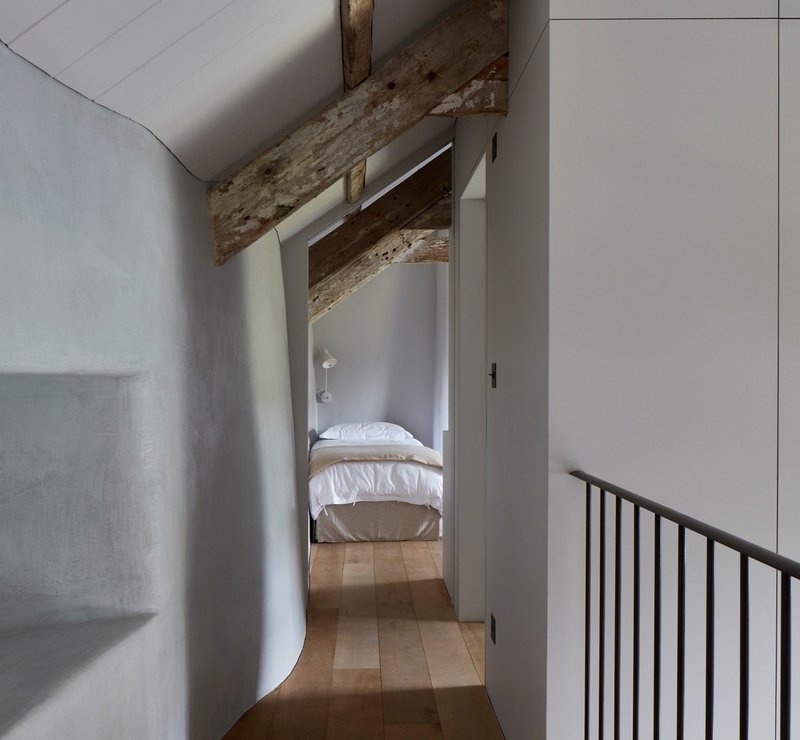 Credit: James Brittain
Diathonite Insulation spray – Cornish Cottage
Insulation can compromise form, eccentricities and ambience when retrofitting buildings. To overcome this on our Cornish Cottage project, we used Diathonite insulation spray; a fully breathable lime-based plaster that has impressive thermal capabilities and offers minimal intrusion. The spray helped us achieve our goal of preserving the sui generis character of this quaint English dwelling. The original bowed stone walls are wrapped in a coating of Diathonite which preserves the organic fluidity between spaces while dramatically improving the thermal envelope.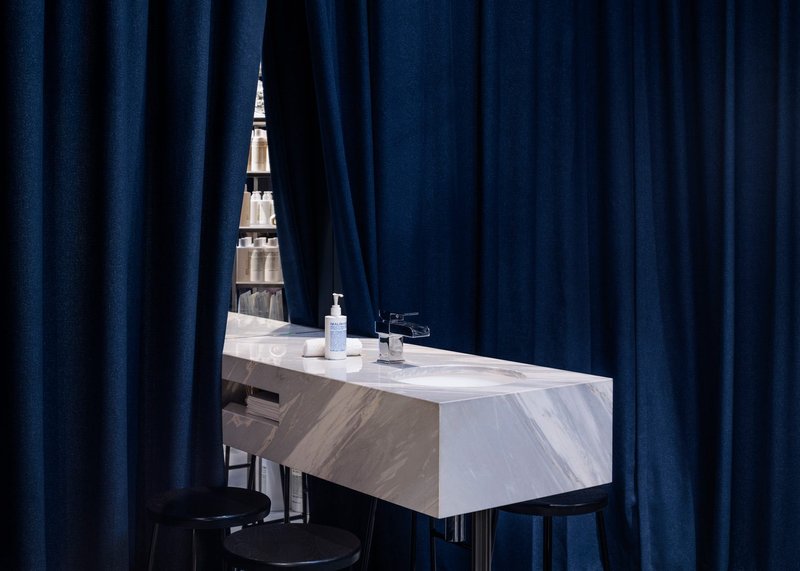 Credit: Dirk Lindner
Edmund Bell curtains – Malin+Goetz Canary Wharf
We enjoy the ethereal grace of curtains and often use them as alternative partitions and thresholds. We used heavy weight royal blue curtains in our Malin+Goetz Canary Wharf store to give a luxurious, sinuous backdrop to products while concealing utilities and storage. Of utmost importance is the atmosphere that is formed through use of fabric. An intimate embrace can be felt when immersed by full height curtains, creating a capsule-like retail experience, and offering therapeutic respite from the London bustle.