Rich and characterful engineered French oak, textured, deeply coloured patinated steel and large format glazing: three procurement tips from MICA's Stuart Cade
Credit: Richard Bryant
ENGINEERED OAK
We have worked on many projects with Ardern Hodges, which specialises in bespoke engineered oak. Its craftsmanship includes flooring, parquet and furniture. The material is rich, characterful and fantastic to detail; it is uniquely stable and defies the negative image of engineered timber products. It combines two thick layers of oak with a marine plywood core. The timber is sourced from the sustainable thinning of mature French Napoleonic forests, which is critical to the woodlands' health. Unlike solid timber selection, most of the oak is used, as timber rejected for knots or visual imperfections can be used for the invisible balancing layer.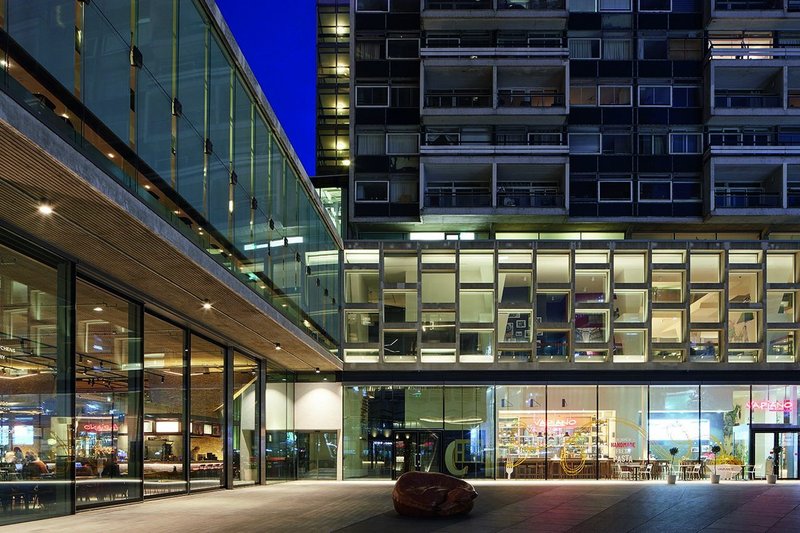 Andy Stagg/ Studio Stagg
FRAMELESS GLASS
Working with glass is in our practice's heritage. We enjoy its spectacular qualities; what it provides; the joy of detailing its junctions and oversizing it, blurring its edges. We use large-format glazing sparingly and judiciously to signal activity, frame a view or promote visual connections. We work with expert partners such as Eckersley O'Callaghan and Seele and specify Skyframe, Vitrocsa and Keller who share the same objectives and produce extraordinary solutions. Our Northgate Oxford project, currently on site, has a singular oversized frameless picture window, high in a new gatehouse, giving spectacular views of the Oxford skyline.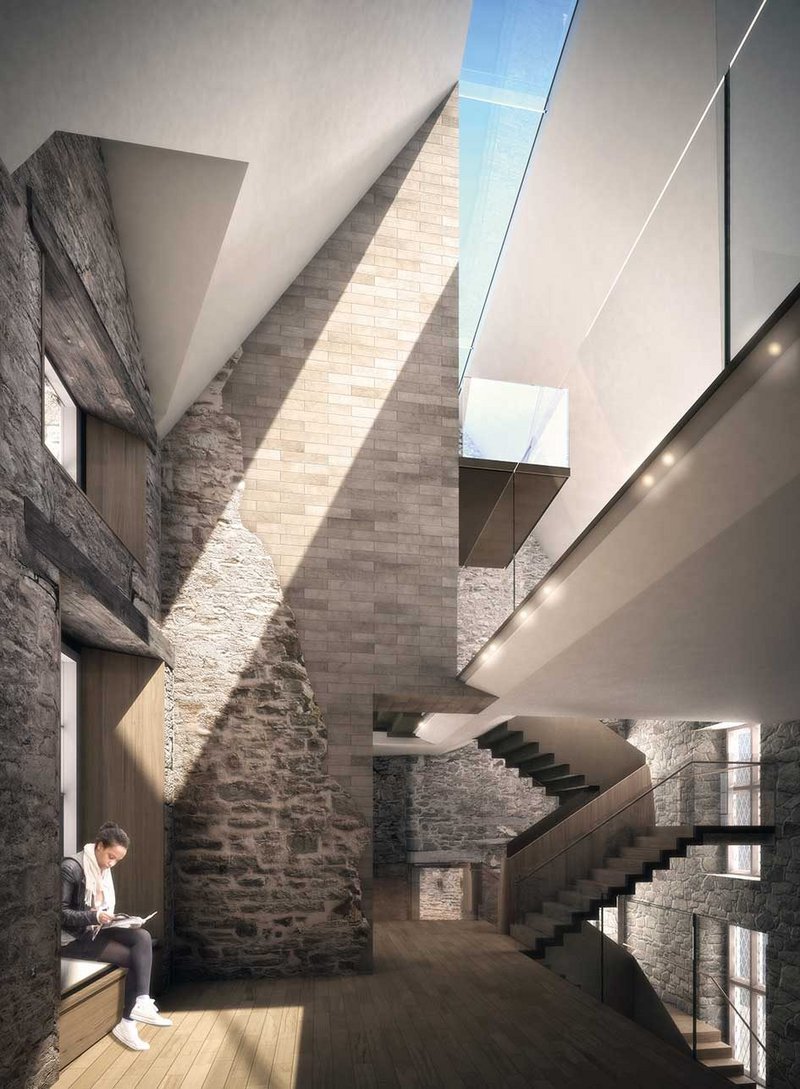 Credit: MICA Architects
PATINATED STEEL
On our Hay Castle project we are working with Capisco, a Leyton-based workshop of artisans that specialise in patination, including patinating facades, and finishing small installations and art pieces. Capisco has developed recipes to patinate copper-based alloys and is using a blackening process at the Castle for a structural steel-plate staircase – a contemporary feature of its East Wing. A hard wax finish will provide both a subtle sheen and long-term durability. The final process, completed in-situ and entirely by hand, will give the staircase a unique texture and depth of colour, which will contrast with its raw stonework setting.