Beautiful architecture is not enough, says Adam Singer of Budapest-based studio Singer Design. Those leading the most successful projects know how to find a 'story' and build a brand on it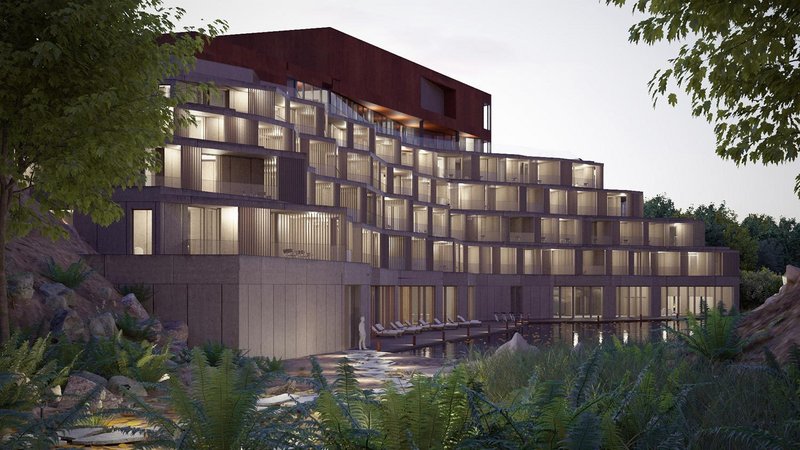 Grand Hotel Tokaj in Tokaj, Hungary. Singer Design. 'Developments perform better if we create great experiences. Strategy and design are key.'
Despite the impact of coronavirus, real estate is still one of the best investments, according to Adam Singer founder of Singer Design, an architect-led property development specialist based in Budapest, Hungary.
The firm recently commissioned a telephone survey of London-based property investment firms and found that investors in England are positive about the market.
Ninety per cent of the 20 businesses who responded expected further growth in the sector over the next year or two and said they were open to new projects.
But as work gathers pace, how can profit from property development projects be maximised?
Many investors look to architecture for aesthetics, exciting lines and eye-catching, trendy design. All of this increases saleability and marketability, but if the focus is on aesthetics alone, the property will just be one of many impressive buildings.
Singer believes that a really good return on an investment takes much more than a design that is pleasing to the eye.
Beauty alone is not enough
'Design is not about the aesthetic experience. It is about giving the building meaning, unquestionable legitimacy, creating a concept and implementing it,' he says.
For branded property developments such as hotel, spa, residential and resort and tourism projects to be truly successful, it is essential to be different, more interesting and more eye-catching than the competition.
According to Singer, this cannot be achieved with a 'storyless', self-serving design that follows the latest trends because the market is a multi-player space and it is not easy to stand out.
Back up a design strategy with research
Haphazardly designed buildings can go well, but carry huge risks. Thorough research ahead of design makes mistakes less likely.
'For all our projects, we have a tried and tested, unconventional way of working,' explains Singer. 'We take a complex, long-term and sustainable perspective: we analyse the economic, environmental and social triangle in a given location and business segment and develop creative ideas, strategies and services based on the aspects identified.'
But, all the planning in the world is worthless if the project is blighted by blunders during implementation.
The best way to avoid this, according to Singer, is for the designers to support the construction team from the very beginning. That way, minor problems can be solved immediately and together so that delays and conflicts are avoided. This can save the investor considerable time and money.
Brand is always about story
With any development, it is necessary to explore the specific values of the investment environment in order to build a story or brand that is tailored to the location, the service being offered or the client who is commissioning the project.
'One of our clients commissioned a hotel build and concept,' says Singer by way of example. 'The grandfather's brewery played a significant role in the family's history. We extracted this curiosity from the past and based the story of the hotel on it.
The development now has a wellness area themed around the brewery, treatments including 'beer stream bathing' and a beer spa facility.
'This story would not have worked elsewhere,' explains Singer. 'It is valid only for that project, location and investor.'
He believes that the secret to successful property development lies in establishing a uniqueness and building on it. And architect-led design and branding teams, such as those at Singer Design, are best placed to find it.
For more information and technical support, visit singerdesign.eu/en
Contact:
+36 31 783 4842
---