Top-performing sound insulation is vital for high density living, which is why Velfac aluminium/wood windows have been specified at a residential development in south London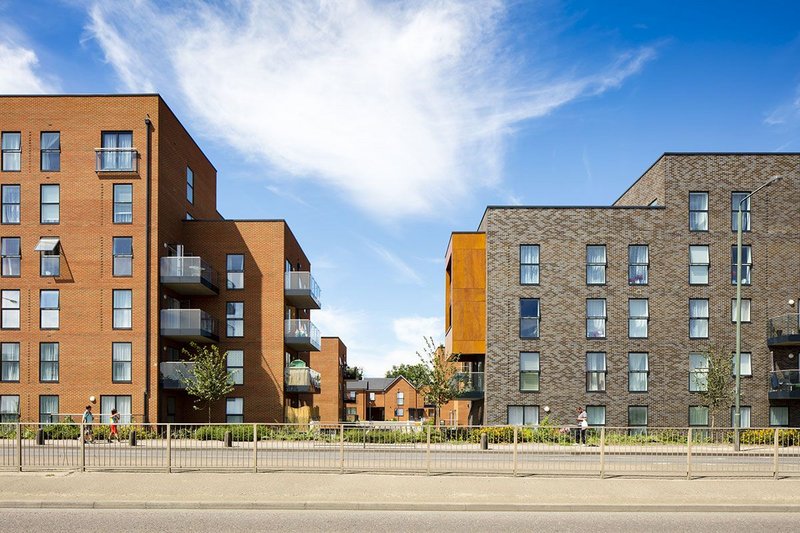 Velfac at Erith Park, south-east London: large glazed units and casement doors feature in the facades of the housing and apartment blocks.

Credit: fotohaus
Velfac aluminium/timber windows achieve a weighted sound reduction index of Rw32 with standard double-glazed units, rising to Rw39 by adjusting the glass thickness and glazing rebate, all without compromising the distinctive slim frame design and uniform sightlines. The windows are third-party tested and come with accurate acoustic performance data - whole unit testing not just the glass - and a range of ventilation strategies for effective noise control.
Case study: Velfac at Erith Park residential development, London
Erith Park is a 622 unit development by architects Broadway Malyan for Orbit Homes and Wates Living Space. It features four low-rise apartment buildings and 140 family homes. Triple-glazed Velfac units were specified to deliver high-performance acoustic and thermal insulation in key locations - vital for higher density living. Erith Park won the RICS 2016 London Regeneration Project of the Year award and was also shortlisted for a 2016 National Housing Award.
For more about this case study, visit velfac.co.uk/erith-park
The Velfac acoustic consultancy
Architects and specifiers can use the Velfac acoustic consultancy to help reduce timescales, save money and avoid architectural compromise. Services include facade-specific decibel and frequency analyses, confirmation that proposed glazing meets acoustic reduction targets and project-wide analyses of acoustic glass impact on thermal insulation, solar performance and budget.
To find out more, visit velfac.co.uk/acoustic-consultancy
For more information and technical support, visit velfac.co.uk
Contact:
01223 897100