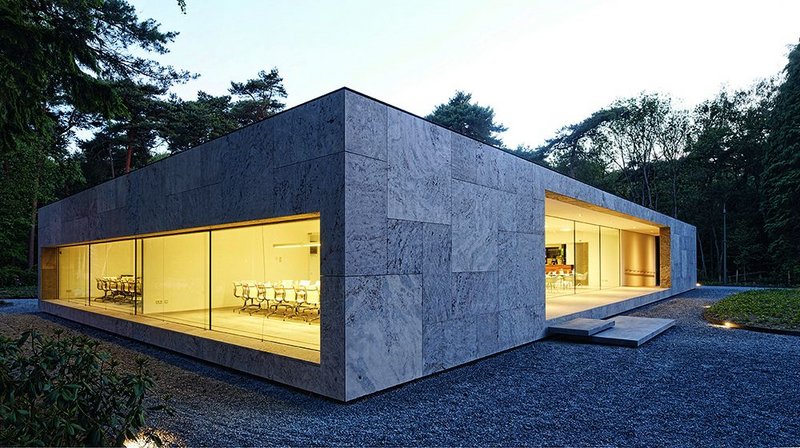 1. Frameless window system, Sky-Frame
Bearing the motto 'A view, not a window', Sky-Frame is a frameless, thermally insulated fixed glass and sliding window system that allows architects to use glass from floor to ceiling and wall to wall. The award-winning system, from R&G Metallbau of Switzerland, consists of 30mm thick panes of insulated glass mounted in a glass-fibre profile. This can create large windows and sliding doors up to 4m high, with sliding elements of up to 8m2. On request, they can also be operated remotely by pushbutton with hardly a sound. With light incidence of 98 percent, Sky-Frame ensures spaces are flooded with light.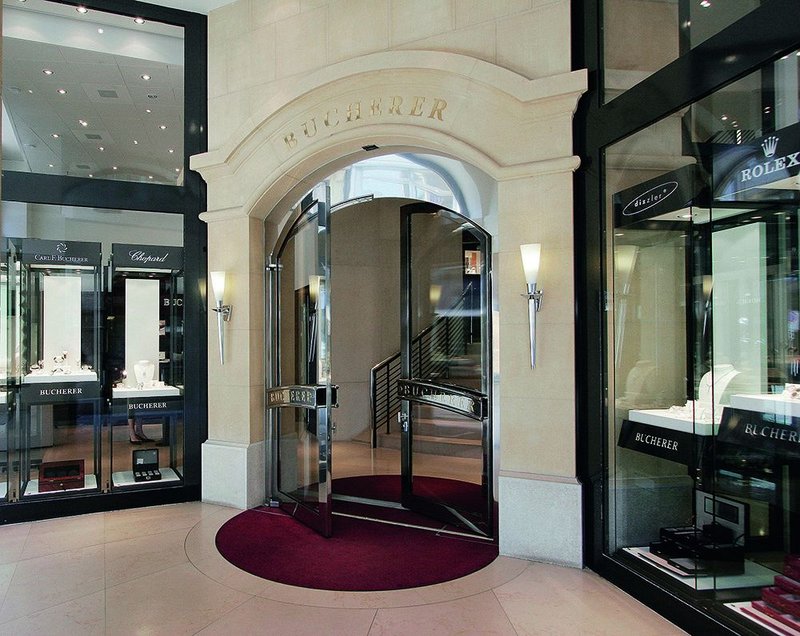 2. Underfloor operator, TORMAX
Creating a prestigious entrance to a jewellery shop in Basel, Switzerland, the advanced Tormax iMotion 1401 automatic operator is concealed below the floor. The mechanism invisibly ensures smooth opening and closing of new or existing swing doors. The latest technology and a high torque synchronous motor that has none of the parts that generally wear out give the system longevity, exceptional reliability and low energy operation. Sensors allow doors to be set for 'reduced opening' but automatically adapt when pedestrian traffic builds up from both directions.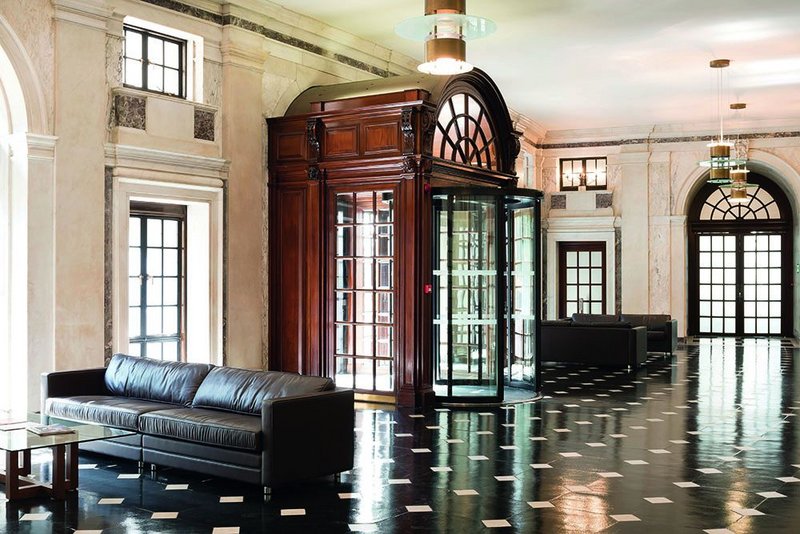 3. Door control systems, Geze UK
Geze UK, manufacturer of door and window control systems, came up with an ingenious solution for the entrance to Grade II listed 1 Finsbury Circus. The company specified its Slimdrive SCR to operate the circular automatic sliding glass doors which had been chosen to complement the building's ornate wooden lobby and geometric floor. Unable to dig into the listed steel floor it made a 15mm thick stainless steel ring which was machined onto the floor and surface-mounted all the fixtures.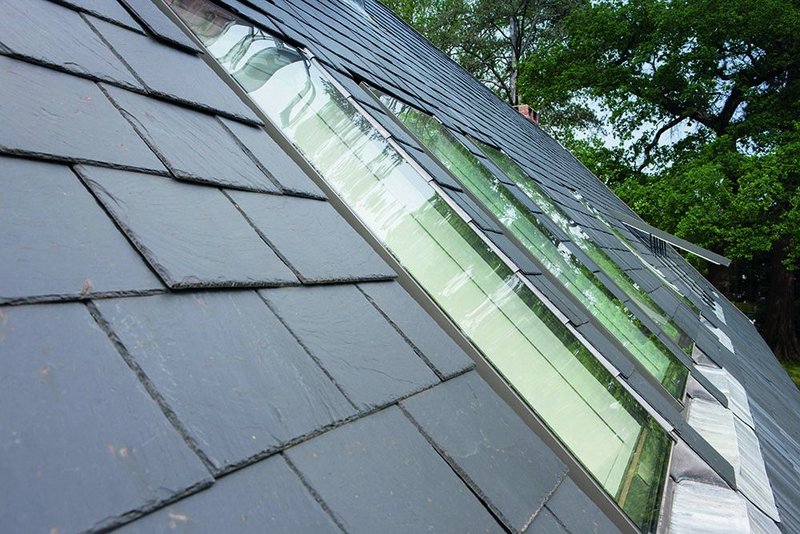 4. Neo rooflight, Rooflight Company
The owner of a new home, wanting a light and spacious feel, asked the Rooflight Company to replace the property's rooflights to allow more light into the upstairs rooms. Nine Neo S8 and three Neo S7 rooflights with a mixture of manual and motorised options were used, while the homeowner worked with the builder to ensure the roof was adapted to support the new specification. Designed to create a frameless appearance both internally and externally, Neo comes in 15 standard sizes and has a bespoke option.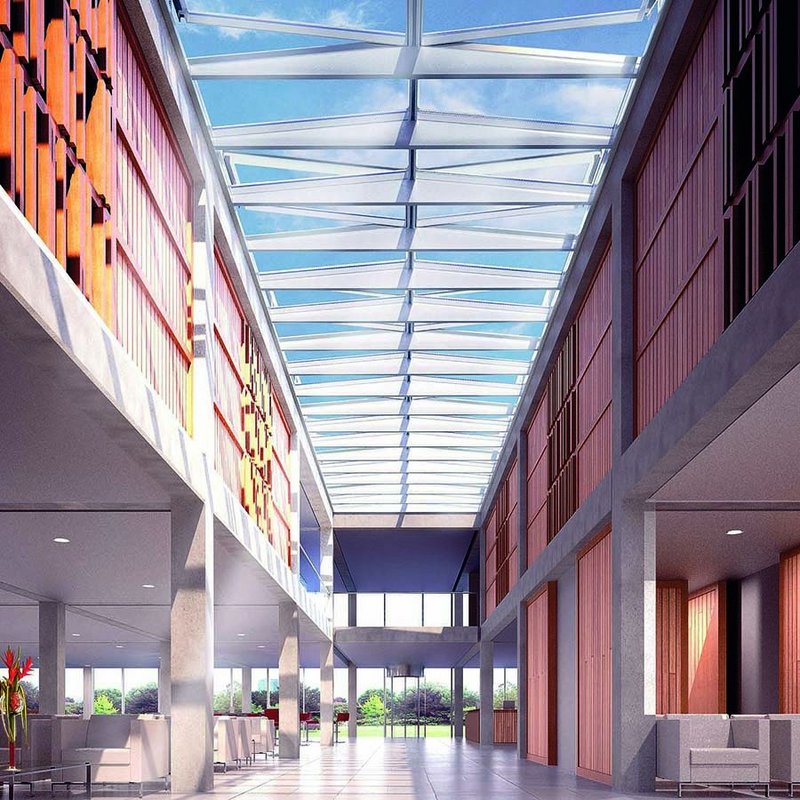 5. Modular skylight, Velux
Velux has moved into the commercial skylight market, launching its Modular Skylight in close co-operation with architect Foster + Partners. The energy-efficient skylight was launched at the Fosters-designed 'Gherkin' at 30 St Mary Axe in London. The skylight is an off-the-shelf product and its modular design means it is delivered to site ready to install, complete with flashings, controls and blinds. But it is also flexible enough to be used for different building types, including schools, hospitals and offices.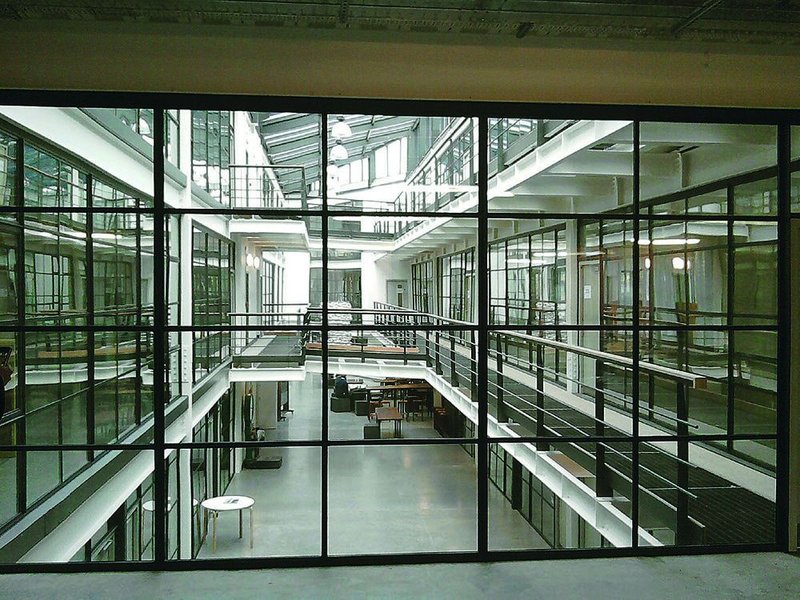 6. Steel-framed screens, West Leigh
Great Western Studios, a hub for creative businesses in Westminster, London, has been fitted out with steel-framed screens on three floors and in a three-storey fully glazed atrium, by window specialist West Leigh.
The main design drivers were to maximise light and create a strong industrial identity. Measuring up to 8m long and 2.4m tall, the screens were fabricated in 1m-wide sections and joined on site using matching steel mullions. A movement joint at the head accommodates potential thermal adjustments.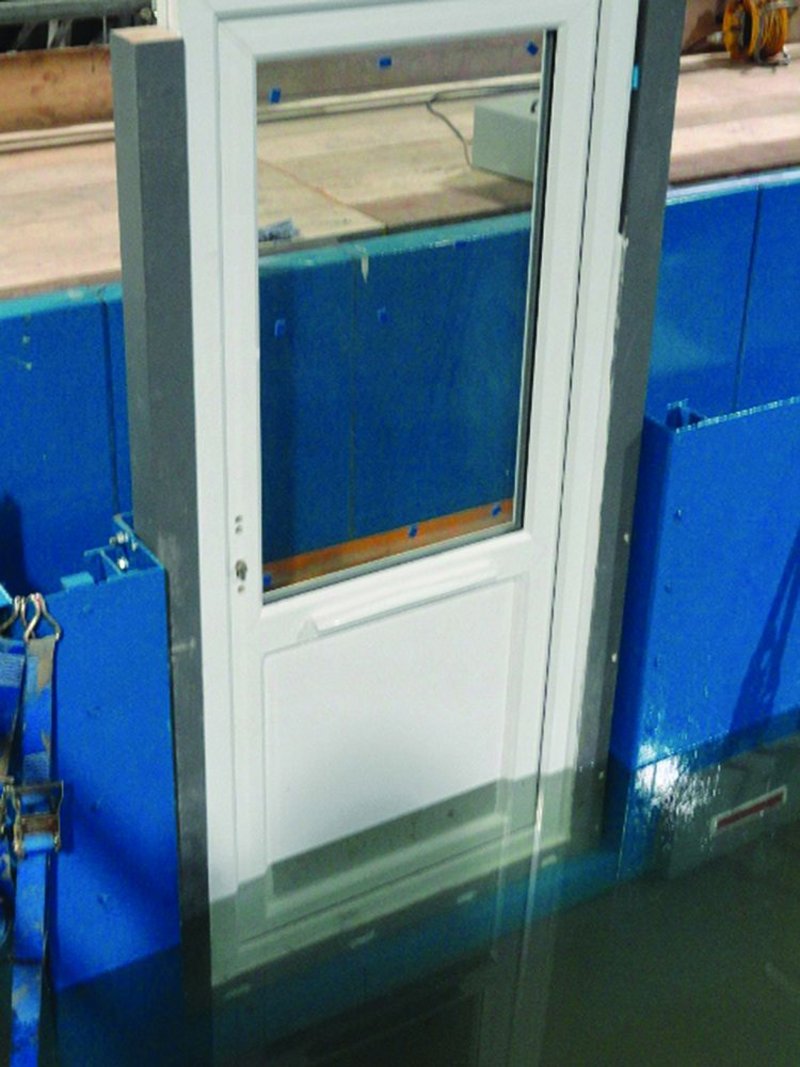 7. Flood door, Aquobex
Flood risk and resilience specialist Aquobex has launched ISIS Technology, an integrated safety and inundation system that will be incorporated into the design of all of the company's commercial and domestic door products.
ISIS Technology is based on the company's newly patented inundation system. The doors are aesthetically pleasing and, to the untrained eye, give no indication of being a flood door. The company says the system ensures minimum damage to a property regardless of the height and duration of the flood.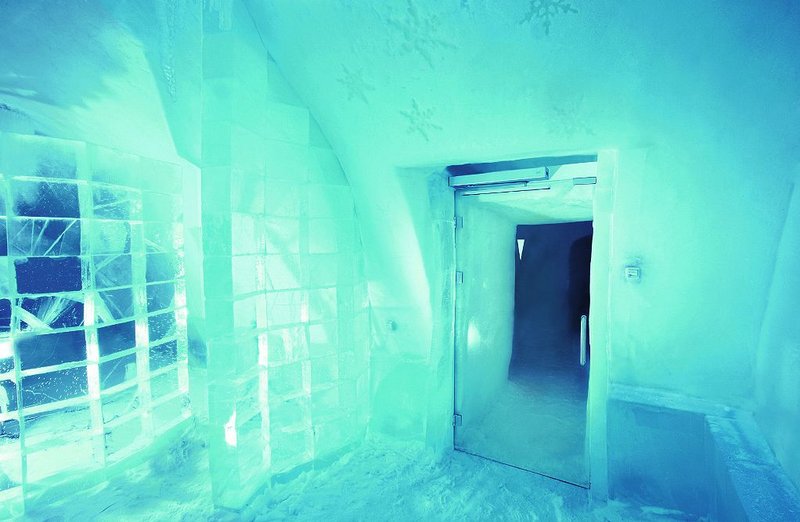 8. Low-temperature door, Dorma
When Sweden's IceHotel needed a glass door and an automatic swing door operator that would function at -8°C, it turned to Dorma. Unlike traditional swing doors whose hydraulic fluid is affected by sub-zero temperatures, Dorma's ED 100 door closer is equipped with a multi stage gear, requiring only a small amount of high performance grease to continue to function in extreme cold. The door is equipped with Dorma wind-load control and its integrated initial drive control (IDC) ensures functional stability by detecting and compensating for any irregularities in its performance.