1. Optitherm S1 Plus, Pilkington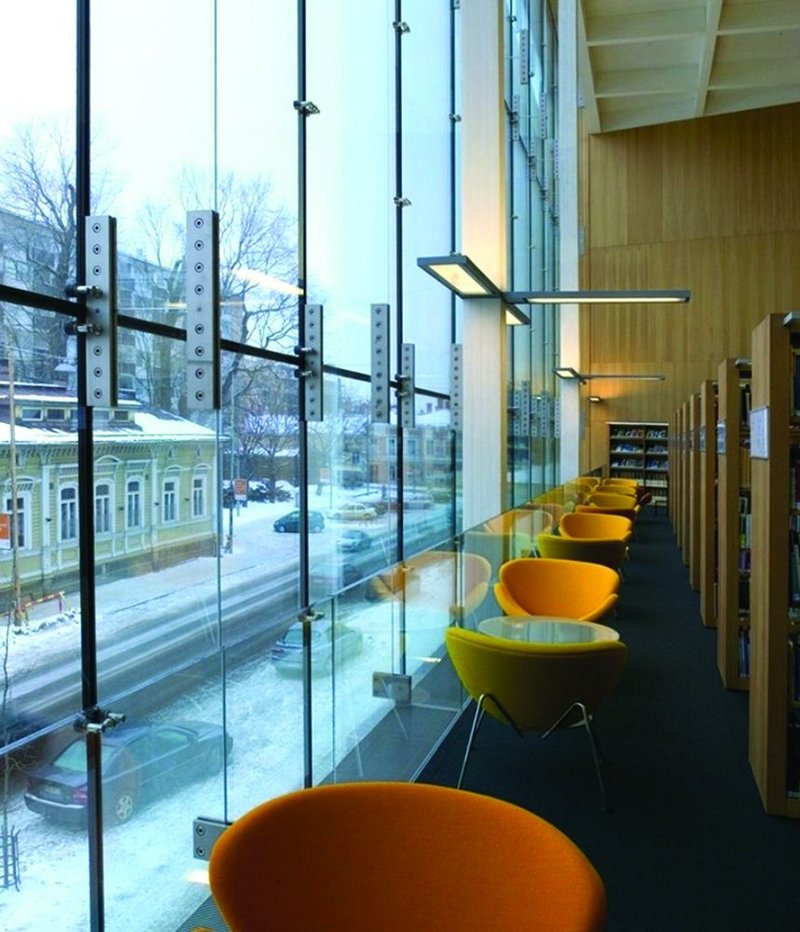 The heating bills keep rising and money's tight enough after the Christmas splurge. We're all sick of partying and just want to curl up by the fire with a cosy hot drink and a good book, away from the snow outside. So don't forget what your granny told you: go and sit in the library, it saves putting the heating on. What's more, it's full of books! Only problem is, those huge glass windows – lots of light and views, but freezing to the touch. Never fear – Pilkington's Optitherm S1 Plus has a Ug value of 1.0... which means you can snuggle down and kick off your Uggs without getting frostbite.
2. Restoration ironwork, Guild of Architectural Ironmongers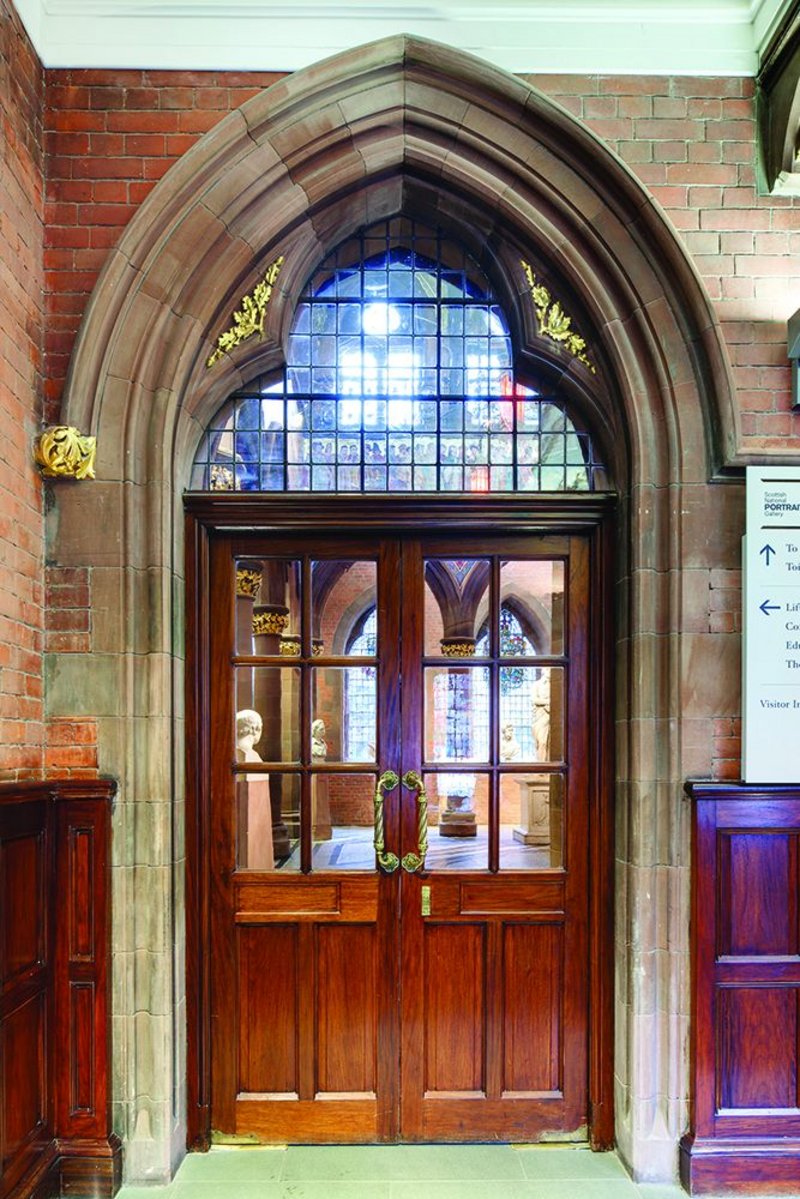 The very mention of Victorian values brings a chill to the hearts of those who lived through Margaret Thatcher's eleven years of gothic horror. However, back in 1889 gothic style was all the rage and the Scottish National Portrait Gallery used it to make a statement of national pride. In the building's recent refurbishment, Guild of Architectural Ironmongers member Allgood stayed true to Victorian values in its work on the doors – and won an RIBA award in the process. So, in the words of the iron lady herself, the Scots can 'just rejoice' at their skillful restoration effort.
3. Hi-Finity patio doors, Reynaers at Home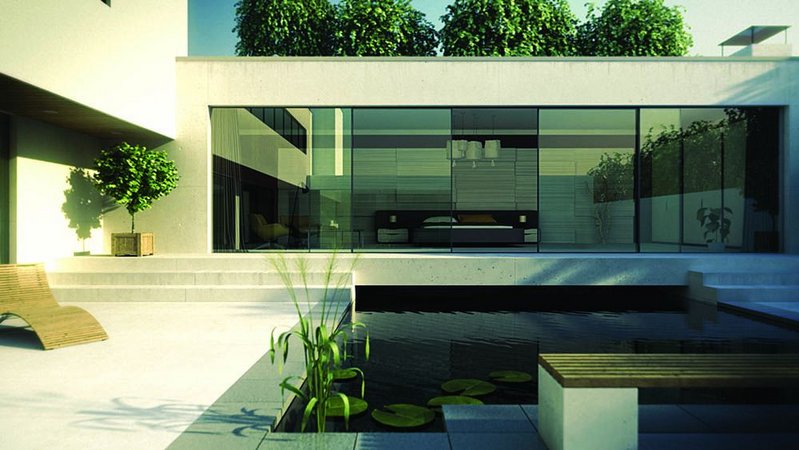 Reynaers at Home's Hi-Finity ultra-slim sliding patio doors are surely the only choice for this streamlined paradise. Whoever is sleek and stylish enough to live in this top notch luxury? Sashaying through those near-invisibly supported glass doors, one hand bearing an iced dacquiri, the other resting languidly on the head of a well-groomed borzoi, even Veronica Lake would look rough here, darling. It's all very geometric: pool reflecting glass panes reflecting polished stone, but while its residents are likely to be more angular than round, they certainly won't be square.
4. Security doors, Gilgen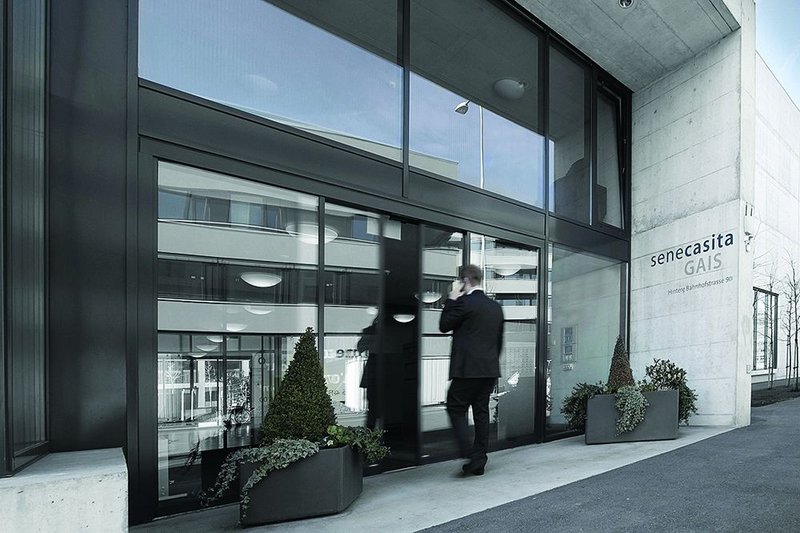 It seems automatic and security doors supplier Gilgen might also be considering a line in philanthropic works. The firm has produced a new range of sliding doors which after testing have passed the latest European burglar resistance standard. Having seen its product resist test attacks by crow bars, club hammers and drills, one wonders whether the screws on B wing could arrange for some of the cons on day release to get work experience using their own specialist skills. It's rehabilitation after all, and would add to the doors' street cred no end.
5. Timber doors and windows, Lomax + Wood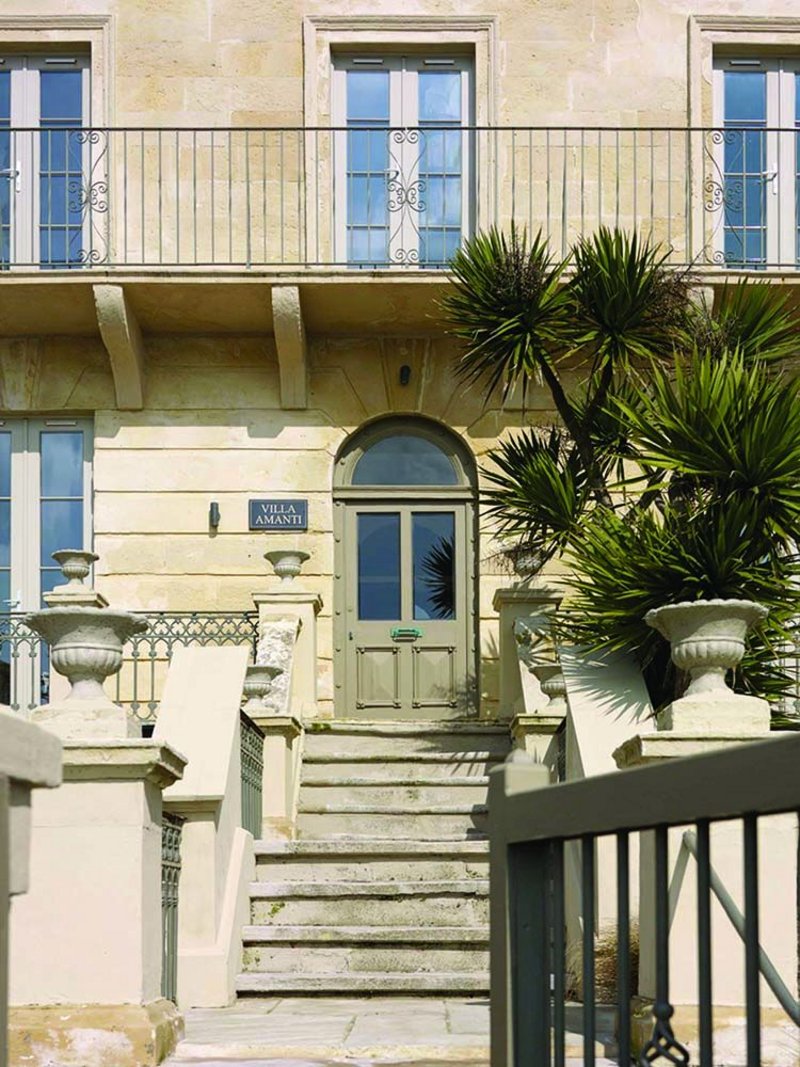 Those palms could be on the French Riviera; the 18th century elegance hints at Venice; Georgian stone speaks of our own heritage city of Bath. Where is this elegant and perfectly presented villa? It turns out to be on the retirement island for suburbia, the Isle of Wight, the product of a loving renovation. Finding the right sash windows and French doors was no problem for Lomax + Wood: they came, they saw and they conquered with bespoke double glazed timber units that comply with Part L of the building regs. A case of veni, Venice, Ventnor, as we classicists say.
6. Modus integrated windows, Eurocell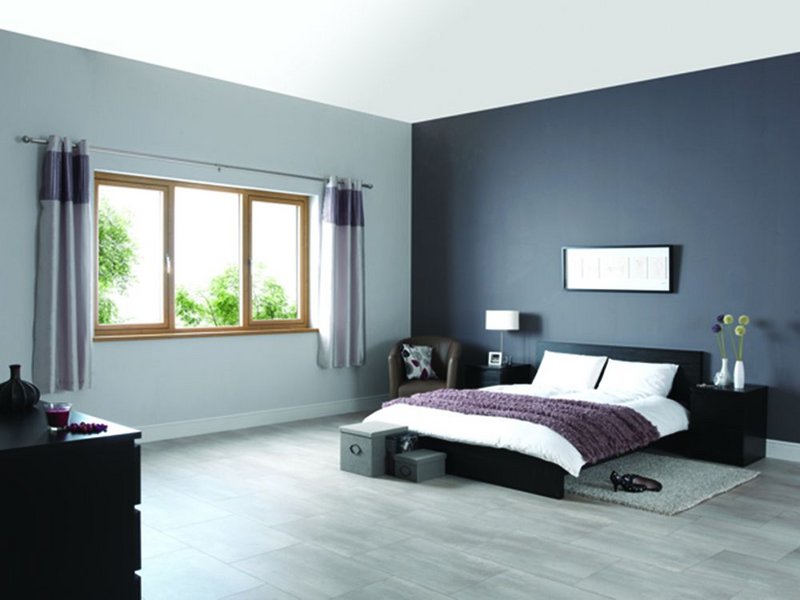 For those of us still miserably clinging to the post-Christmas diet, spreading 'I can't believe it's not butter' on our lettuce and cottage cheese sarnies is the last desperate self-delusion. And associated belt-tightening haunts not only our ravaged domestic purses but all sorts of new year spending. So Eurocell's Modus, promoted as the UK's first fully integrated door and window system, will cheer designers everywhere, offering the U-values, technical performance and the value-for-money of PVC-U but looking exactly like wood. I can't believe it's not timber!
7. Zero lead time, Origin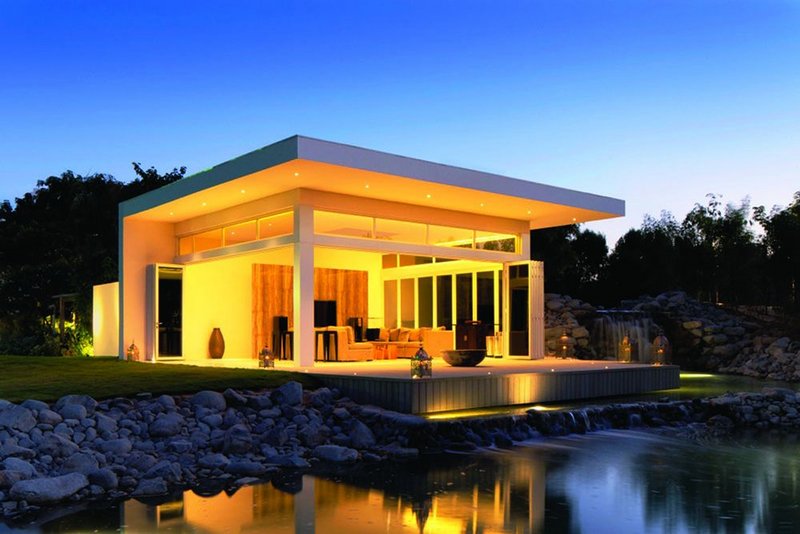 Have you noticed the insidious domination of the word delivered? Nothing is produced, issued, built, published or even achieved any more, just 'delivered'. Meanwhile, we must wait in all day to receive actual deliveries, weeks after we ordered the item. Well, folding door specialist Origin has thought hard about the D-word and, in the spirit of enterprise, abolished lead times to offer next-day delivery. A truly Origin-al idea, although sadly this sumptuous building in Dubai would still have been stuck with shipping time. All they need to do now is perfect teleporting. Beam the doors up, Scotty!
8. Curtain walling, Senior Architectural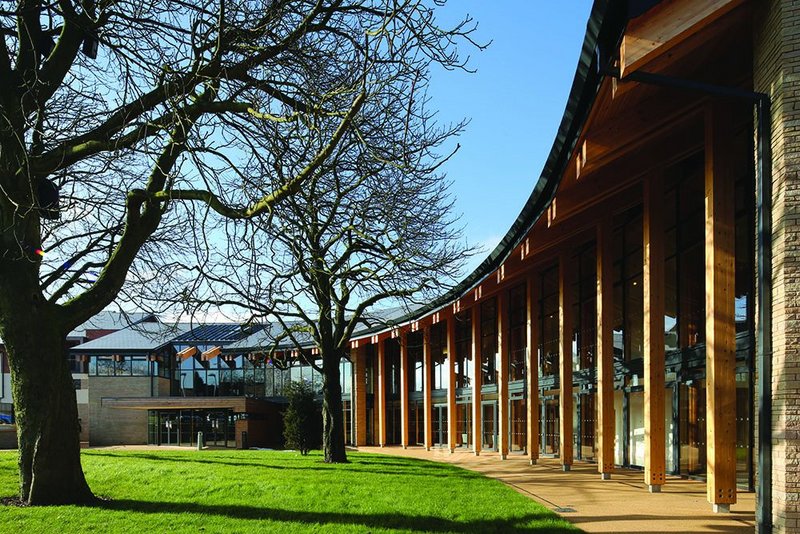 When it came to windows for Oakland Retirement Village in Derbyshire there was only one option for Glancy Nicholls Architects: Senior citizens... Oops, I mean Senior's systems. Senior Architectural supplied its Hybrid Series 3 curtain wall and windows for the horseshoe shaped building, which looks more like a private school's new arts wing than a Remains of the Day rest home. Perhaps the design is meant to evoke youthful memories for the inmates – or perhaps its sleek modernity will make heaven's looming comfy armchair look a little less scary.