Sphero's in-built technology reduces water usage and boosts cleanliness - plus the design comes in three sizes, making it a versatile choice for specifiers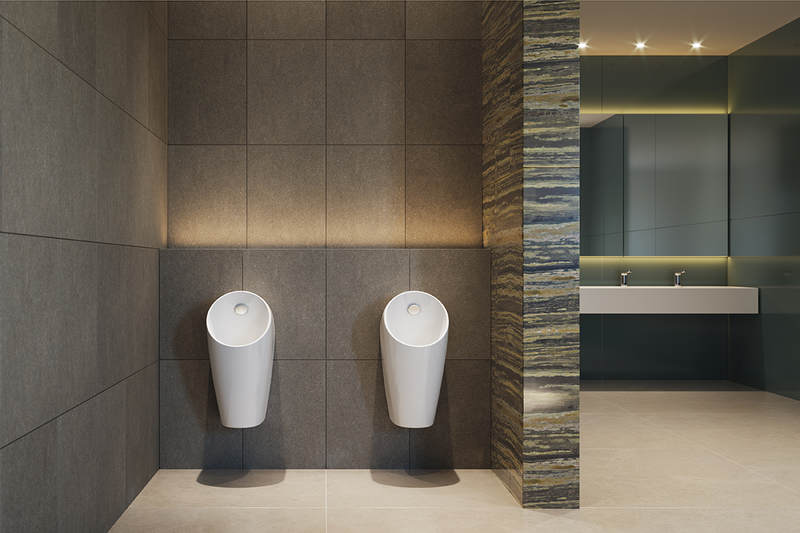 Sphero Maxi: Its Smart Hybrid flush system detects salinity and urinal use, activating flushes and using water only when needed, potentially saving 50,000 litres of water a year in high-traffic environments when compared to infrared solutions.
Commercial washroom solutions provider Armitage Shanks has launched Sphero, a collection of intelligent urinals. The range features smart in-built technology for greater levels of cleanliness, easier installation and maintenance, and water-saving benefits for all commercial spaces.
The collection is the result of a creative collaboration between Armitage Shanks and award-winning design studio Studio Levien. The range comprises three different sized urinals - Mini, Midi and Maxi - that are suitable for premium high and medium traffic environments. Sphero's circular shape is designed to minimise splashing, while improving cleanliness and durability.
Midi and Maxi models have an in-built electric sensor, powered by battery or mains supply (on the Maxi model), which optimises the product's flush count and water usage to ensure better efficiency. The Mini model is designed for smaller areas, offering excellent space benefits.