Made from phyllite metamorphic rock, Riverstone has an attractive silky appearance and strength that makes it suitable for multiple architectural uses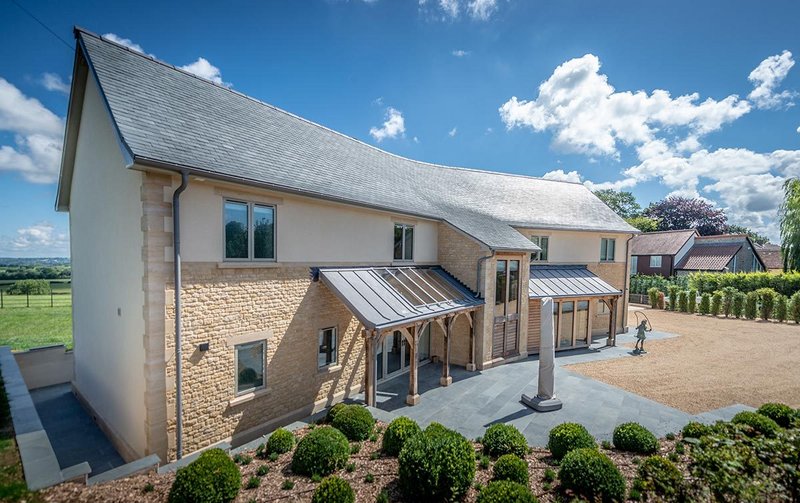 SSQ's Riverstone natural stone isn't slate, but phyllite – an extremely rare metamorphic rock that's prized for its strength and beauty. It's harder and stronger than slate, and can be used to make gorgeous, long-lasting roofing, flooring, cladding and more.
Mica flakes and the tiny crystals on its surface give Riverstone natural stone an unmistakable silky appearance, known in the industry as a phyllitic sheen, while its attractive grey-green colour instantly distinguishes it from other products on the market.
The aesthetics and outstanding life-long performance of SSQ's world-class phyllite have seen it specified in hundreds of prestigious buildings – from the Four Seasons hotel in New York and the Hilton in Helsinki, to the Grand Lisboa Casino in Macau and Berlin's Topography of Terror Museum, as well as for luxury homes all over the world.
Riverstone, sourced from SSQ's own San Luis quarry in La Repressa, Argentina, has been extensively tested, with impressive results. Assessed to ASTM C406 standard, it was awarded an S1 rating, indicating it will last a minimum of 75 years.
That's why Riverstone products are backed by some of the most extensive guarantees in the industry. Choose Riverstone, and you will be covered for a hundred years.
For more information and technical support please visit: www.ssqgroup.com
Contact:
020 8961 7725
---